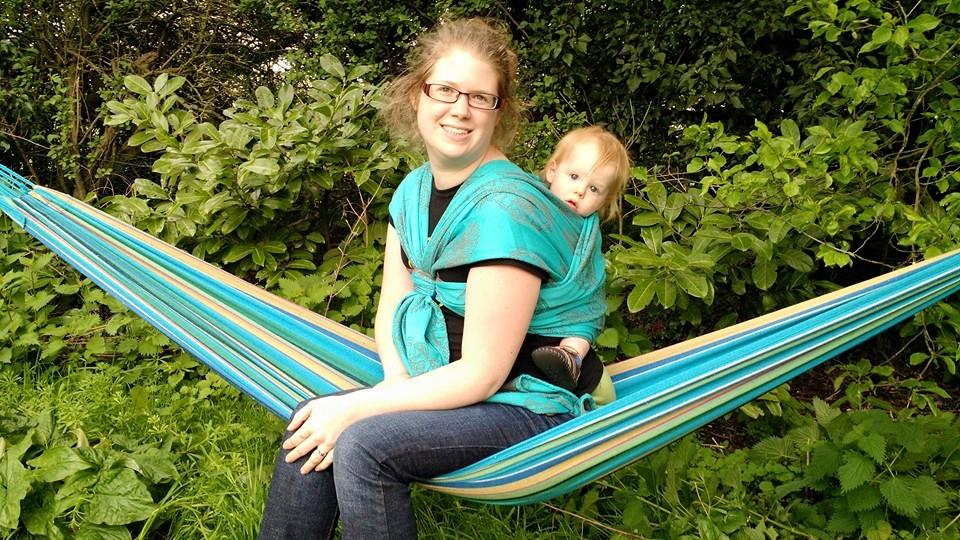 Manufacturer – Joy and Joe
Design – King of the birds
Colour – Brown (Chrysaetos)
Blend – 100% cotton
Weight – 255gsm
Width of wrap – 63cm
Size tested – Medium (4)
Retail price of tested design and size – £110
Provided to me by – Joy and Joe
Website – Joy and Joe Baby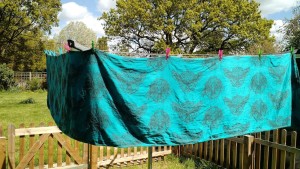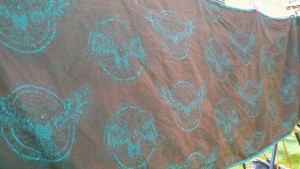 Initial thoughts on design, colour and feel
Anyone who's seen my posts involving my personal wraps will know this is very much 'my' colour! It's stunning! It's a really vibrant colour and the fabric has a beautiful sheen to the 'right' side thanks to the sateen weave. It's been difficult to photograph how it shimmers in the light so you'll just have to take my word for it. The eagle design feels a very strong and confident design to me, and would look totally at home on either a man or a woman. The name of the brown weft (Chrysaetos) is the latin species name of the Golden Eagle, and the other colourway King of the Birds comes in has a black weft (Verreauxii), named after the Black Eagle, which I think is a nice touch. This wrap came to me brand new, and was soft and floppy straight out of the bag (a nice touch from Joy and Joe is that their wraps come in lovely bags).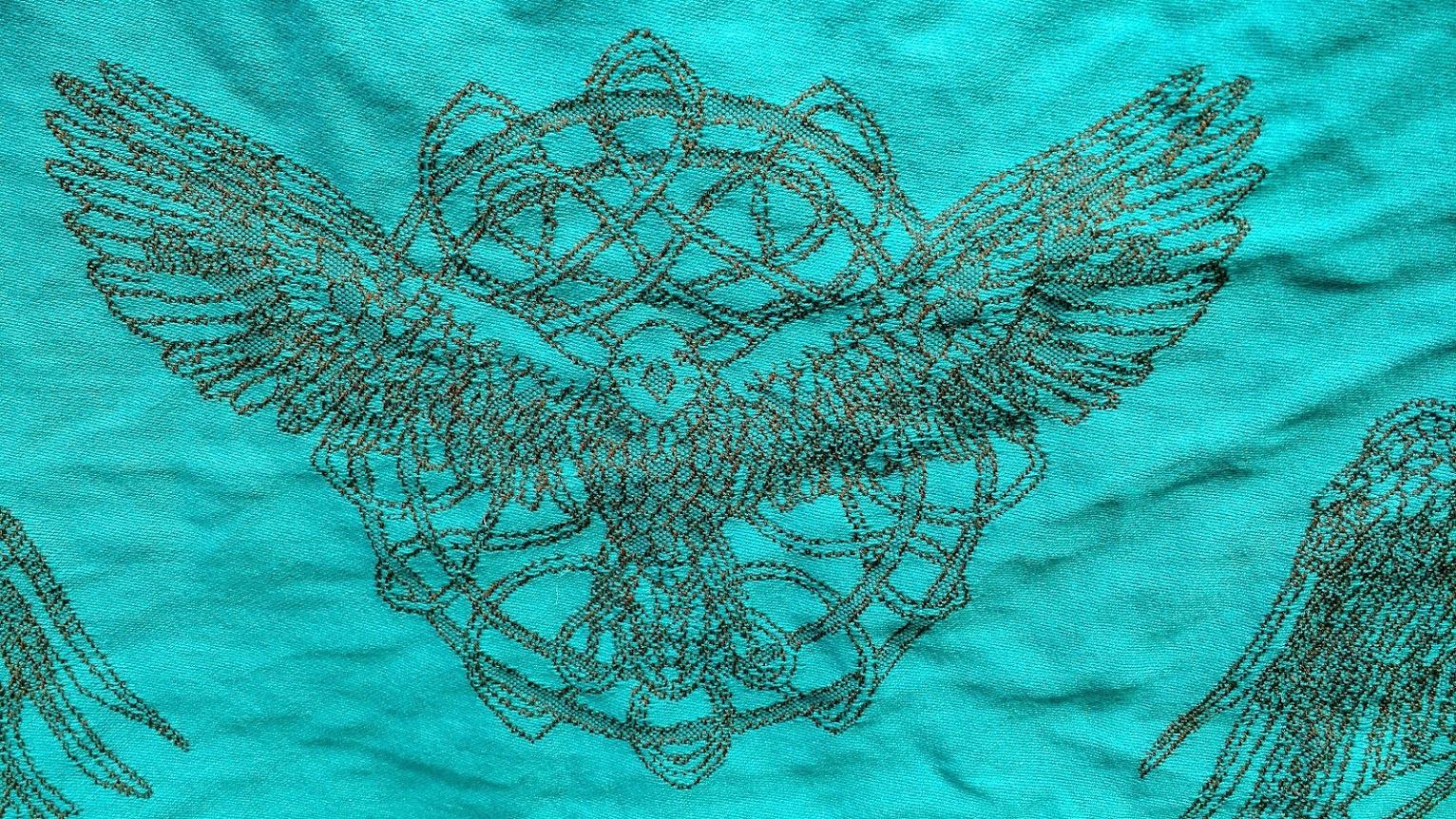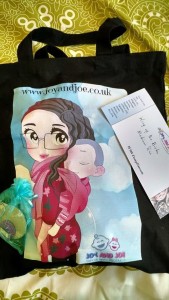 Front carry thoughts
I tried King of the Birds out in a front wrap cross carry, tied under bum. Reu was getting a little grumpy before bed but he quickly settled once wrapped. I found it easy to wrap with and it was comfortable. There's not too much stretch to this wrap so it didn't move from where I placed it and was fully supportive for my toddler. Although it was easy to use, because it's new I ended up with what felt like quite a big knot, but this will decrease as the wrap gets further broken in. Having said that it's not at all stiff to use and I wouldn't say it needed breaking in, just that it will get even softer with further use.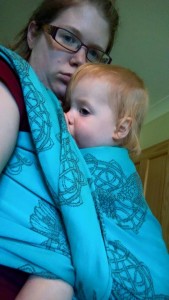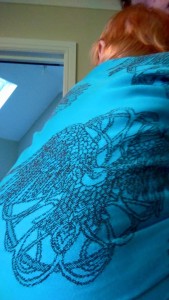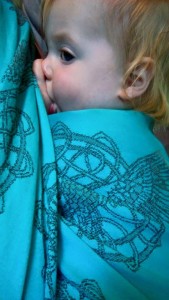 Back carry thoughts
I put King of the Birds to the test in four different back carries. We tried it with a double hammock with single ring finish, a ruck tied at waist, a ruck tied at shoulder with candy cane chest belt, and a ruck with single ring finish at waist.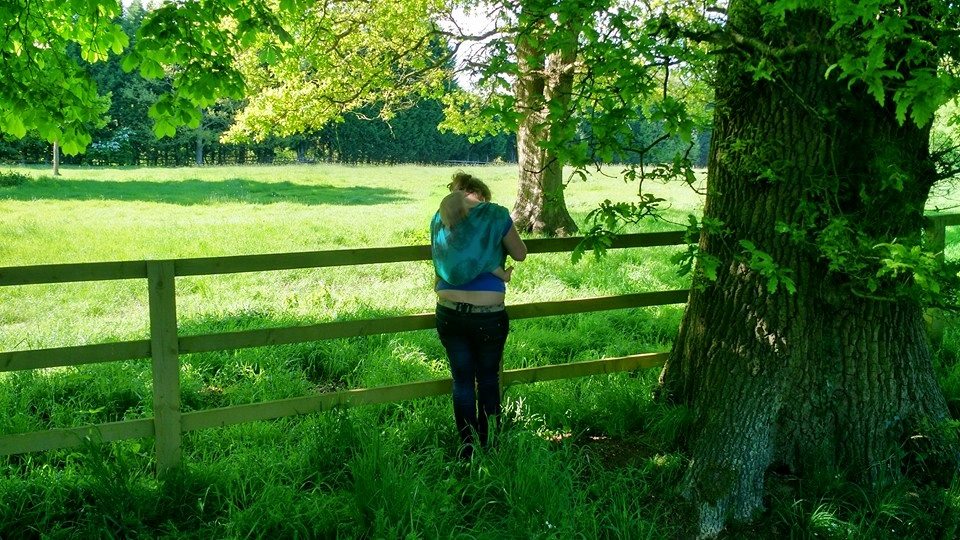 I always forget how comfortable double hammock with single ring finish is, and this wrap was perfect for it. The 'odd' side of the wrap gave good grip for the ring finish and the wrap held perfectly and really comfortably. It didn't budge at all, the passes were easy to make and stayed exactly where I put them, and the wrap felt very supportive.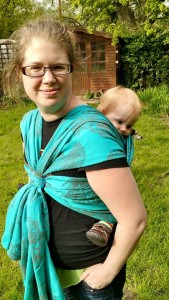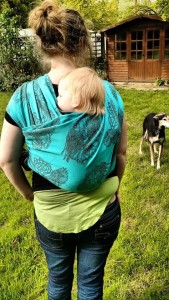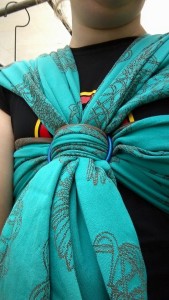 Reu was in full wriggle mode for the ruck tied at waist (he was excited as he'd nabbed my selfie stick so he was enjoying waving it around and banging it on Mummy's head!). Despite this, the wrap was still comfortable and didn't pull on my shoulders, and the seat held well despite all his bouncing up and down!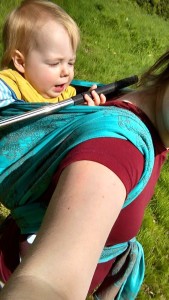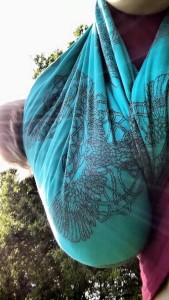 We went out geocaching with King of the Birds and I had Reu in a ruck tied at shoulder with candy cane chest belt. I found it supportive and sturdy, even when climbing across ditches, searching and bending down frequently.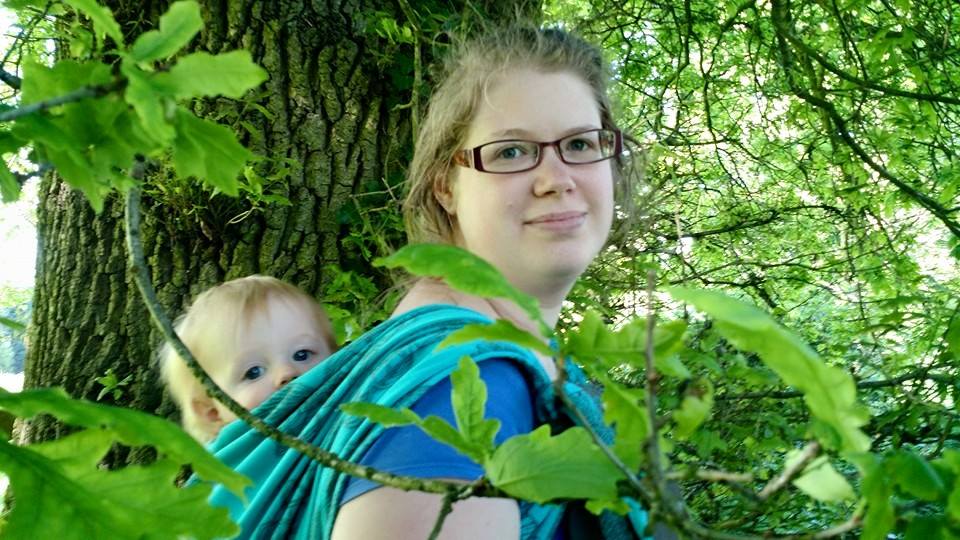 The ruck with single ring finish was also a comfortable and supportive carry with this wrap.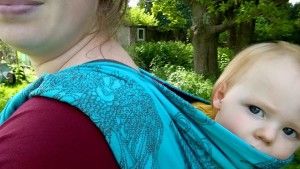 Ring finish thoughts
I tried two different ring finishes with King of the birds (double hammock with single ring finish and ruck with single ring finish at waist), and both times the wrap held well through the ring. The sateen side was easy to pass through the ring and the textured 'odd' side provided good grip. I used a large sling ring for both the double hammock and ruck, but maybe would have been better with a medium sized ring for the ruck.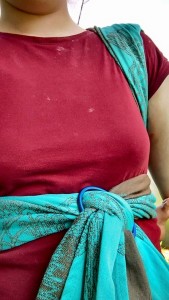 Overall thoughts
I have really enjoyed having King of the Birds here to stay. It's a beautiful wrap with a vibrant colour and the design is really striking and powerful without being overwhelming. As with other Joy and Joe wraps I've tried it's lovely quality and really nice to wrap with. It's very supportive and would suit toddlers as well as newborns. Although it's not as instantly floppy to wrap with as Joy and Joe's new Fountains of Love range (see my review for Fountains of Love here http://slingsally.com/?p=18 ), it's still easy to use from brand new and will just get even softer and more flexible with further use. Ben had a quick go too and really liked the colour and design. Overall, King of the Birds is a great wrap and it's a shame it has to fly on to a new home.