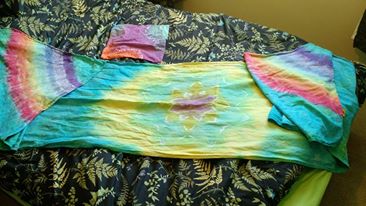 Manufacturer – Yaro slings
Design – La Vita
Colour – White initially, dyed by All the Small Things
Blend – 40% linen 60% cotton
Weight – 230 gsm
Size tested – 7
Retail price of tested design and size – £77 plus dying costs
Provided to me by – Pour La Bebe and All the Small Things
Website – Pour La Bebe and All the Small Things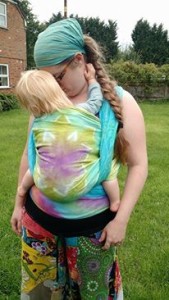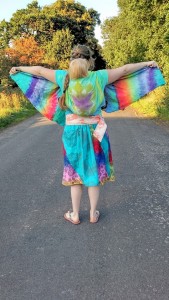 A quick review on the Yaro La Vita linen blend that briefly visited us recently as part of a giveaway (now ended but check out the page  for more), on Sling Sally in conjunction with Pour La Bebe who stock a range of baby carriers and accessories, and All the Small things who expertly dyed the wrap.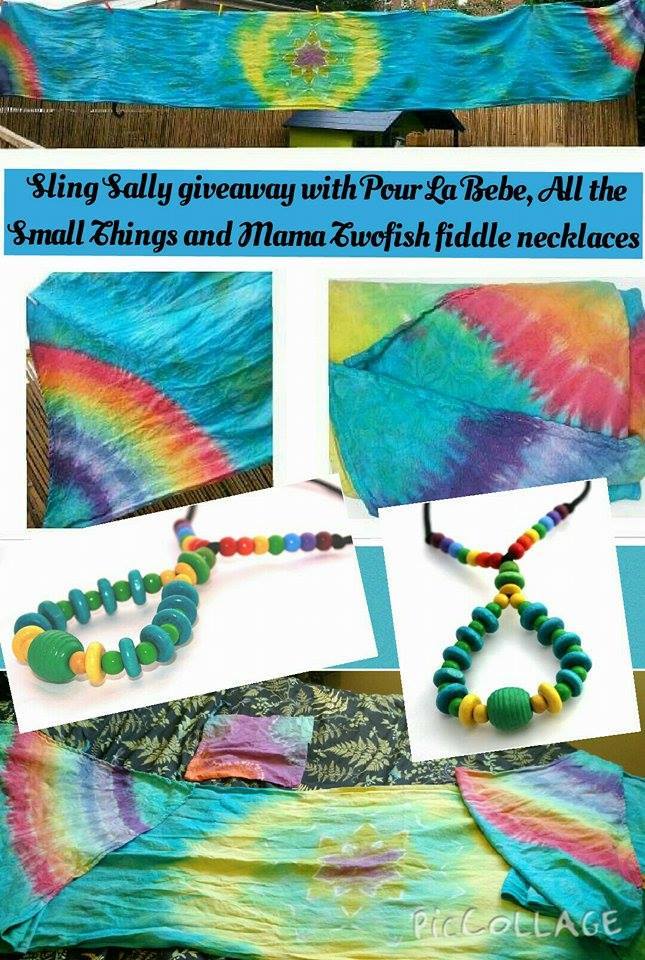 Despite being a brand new linen blend wrap which could have made it a little stiff to use I actually found the wrap really nice to wrap with. It was nice and sturdy but still flexible for use and was plenty supportive enough for toddler Reu. It's not a thick wrap so would be nice to use any time of the year. I don't think it would take much use at all to be fully broken in.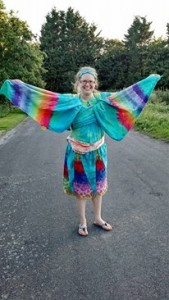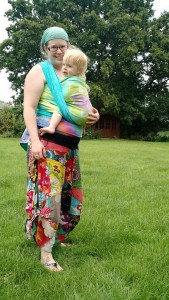 As for the dye job, it was quite simply beautiful. Lindsay at All the Small Things is a true master of her craft, and had created a stunning design with wrap width rainbows at each end and a lovely lotus design marking the centre point of the wrap. I have got some of Lindsay's other tie dye work and can vouch that it's all to a very high standard. She offers a custom service including dying both stretchy and woven wraps as well as many other items.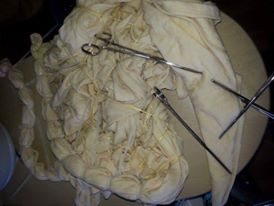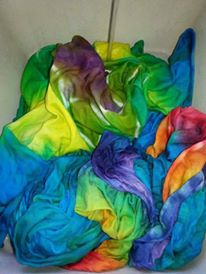 We loved this wraps brief visit with us, both for its wrapping qualities and the beauty of the dye design.