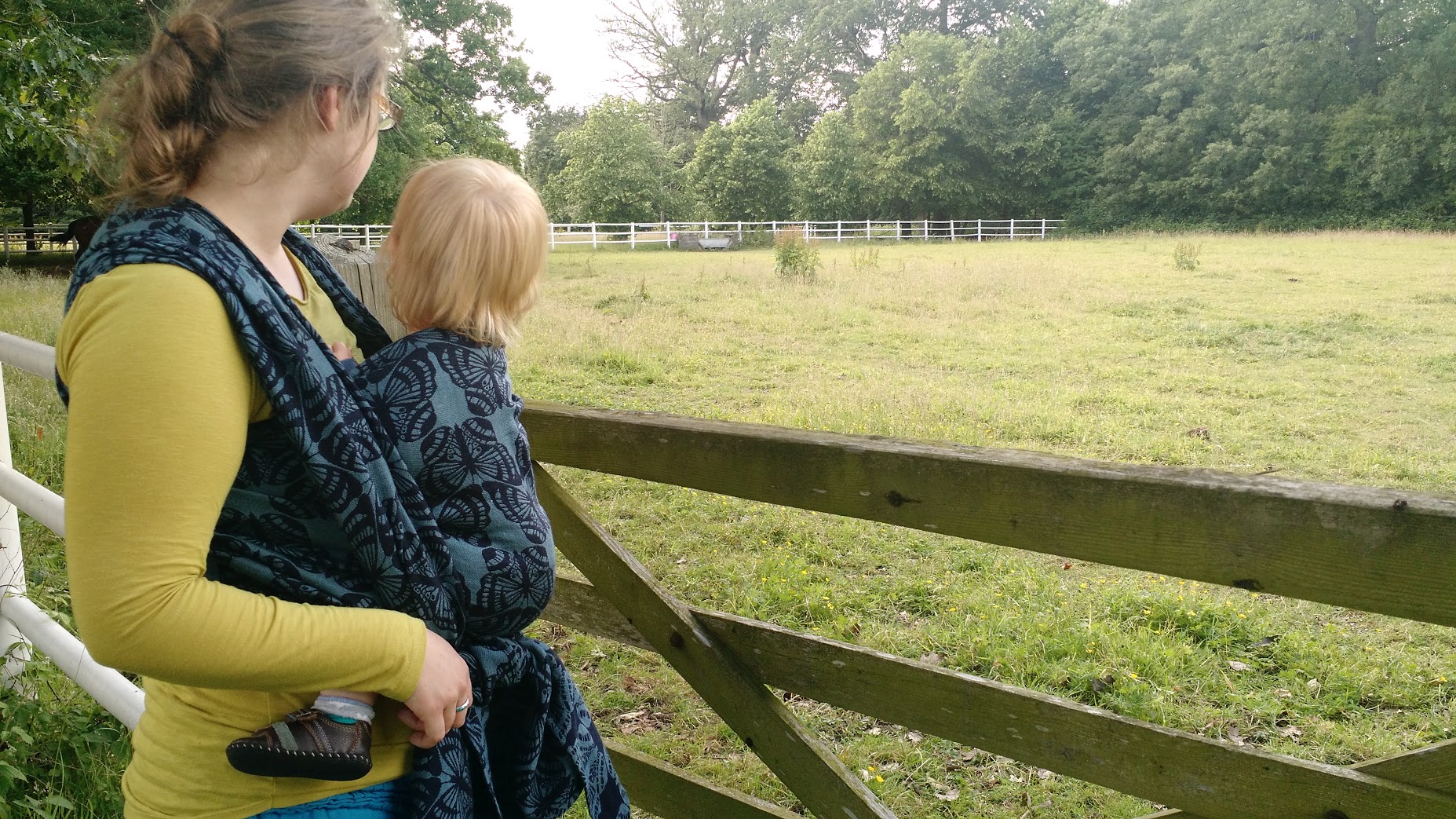 Manufacturer – Lawilde
Design – Latreille
Colour – Aveta
Blend – 39% Egyptian cotton, 35% Merino, 26% Linen
Weight – 270gsm
Size tested – 4
Retail price of tested design and size – £205
Provided to me by – Holiday from a friend
Website – Lawilde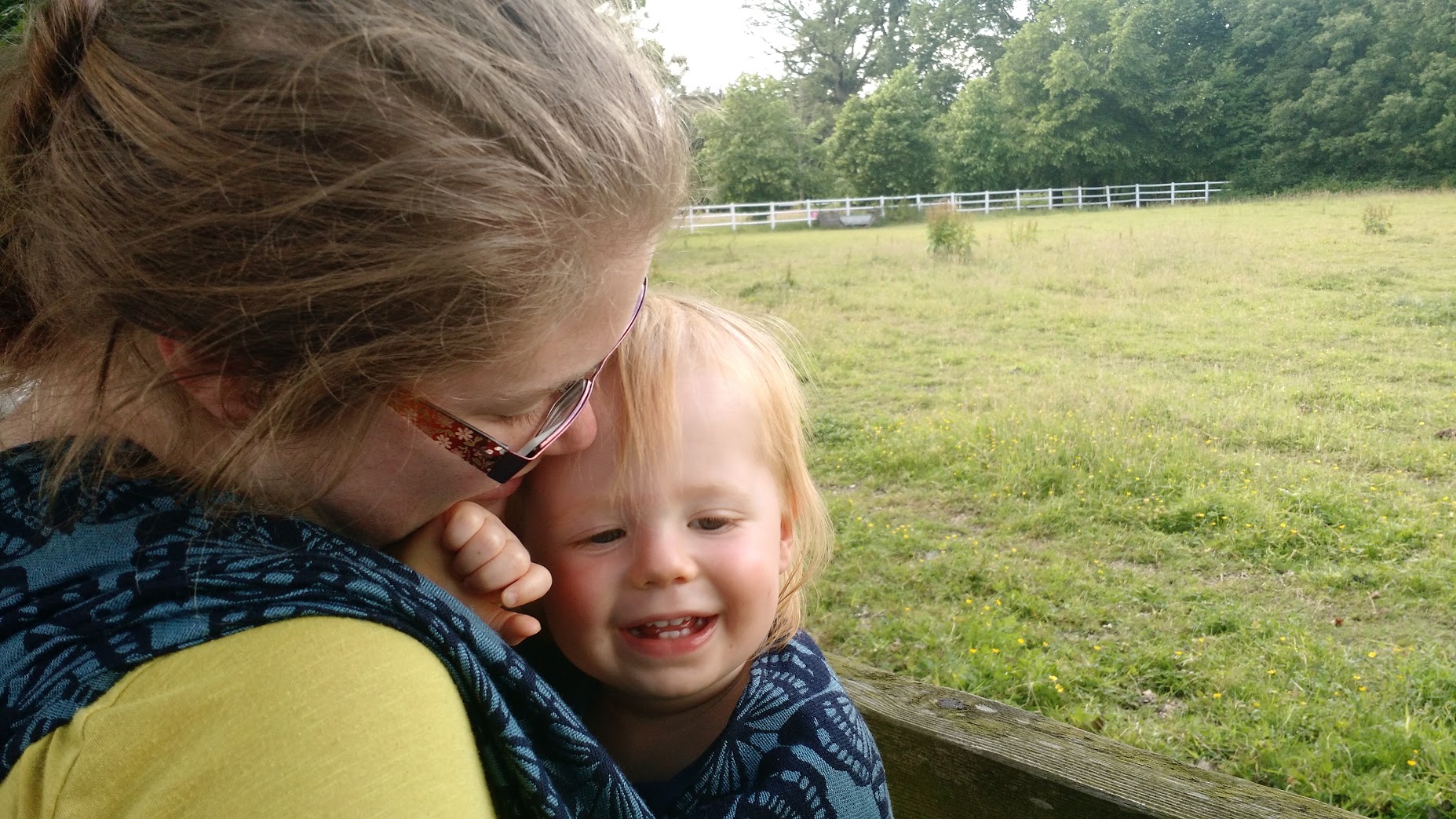 A brief review from me of the lovely Aveta, as I only got to try her briefly before the beautiful butterflies had to fly on to their next holiday home.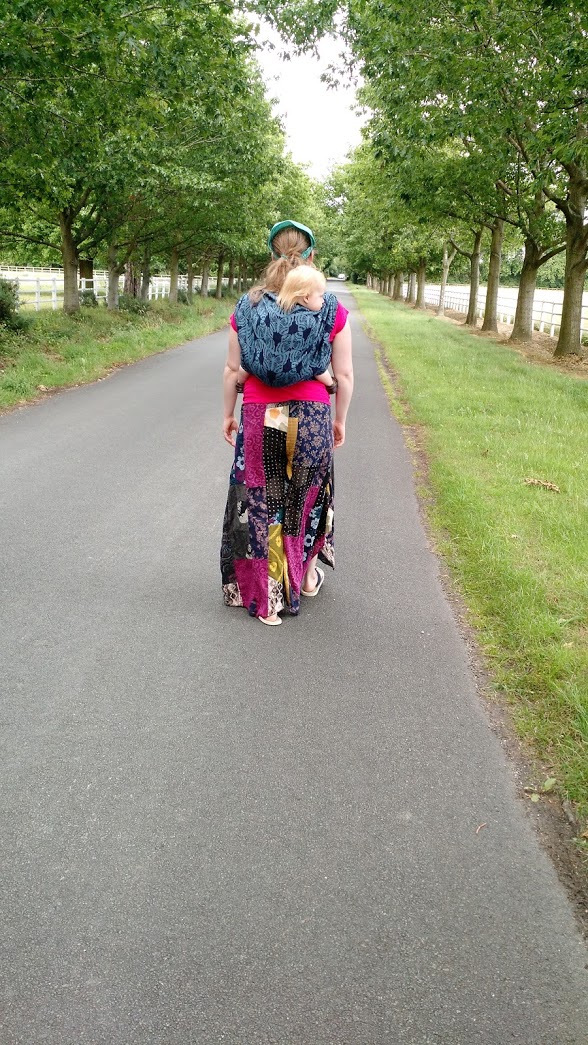 The Latreille design is stunning, a simple repetition of butterflies which alternate which way up they are (so you don't have to worry about having the wrap the 'right' way up for the design), but very effective as a design. I was definitely sad to see this beauty leave at the end of our holiday.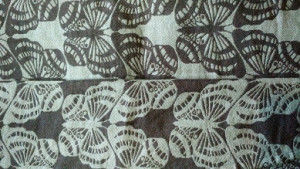 This wrap feels quite thin but so very strong, and it was really nice to wrap with. Passes glided over each other and stayed where they were put. The wrap is very smooth, although not as soft as other wraps I've used, and almost silky to the touch. When you wrap with it, you can really feel how strong the blend is (cotton, merino, linen). I used Aveta in hot weather and at no point felt hot and bothered while carrying Reu, again thanks to the blend. I only got the chance to try two carries, a front wrap cross carry tied under bum, and a simple ruck tied at waist. Both were comfortable and stayed in place well, although I could have done with sandwiching the ruck straps if we'd gone for a longer walk.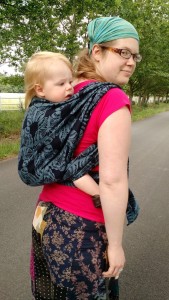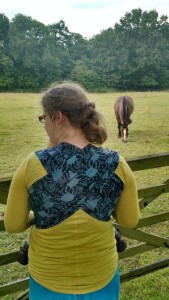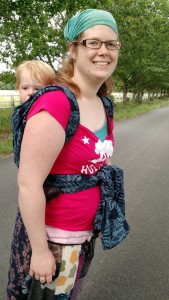 Overall, I enjoyed our short holiday with Aveta, and would definitely welcome the butterflies into our stash if the opportunity arose. A classic beauty, with a strong backbone to support you and your child of any age.