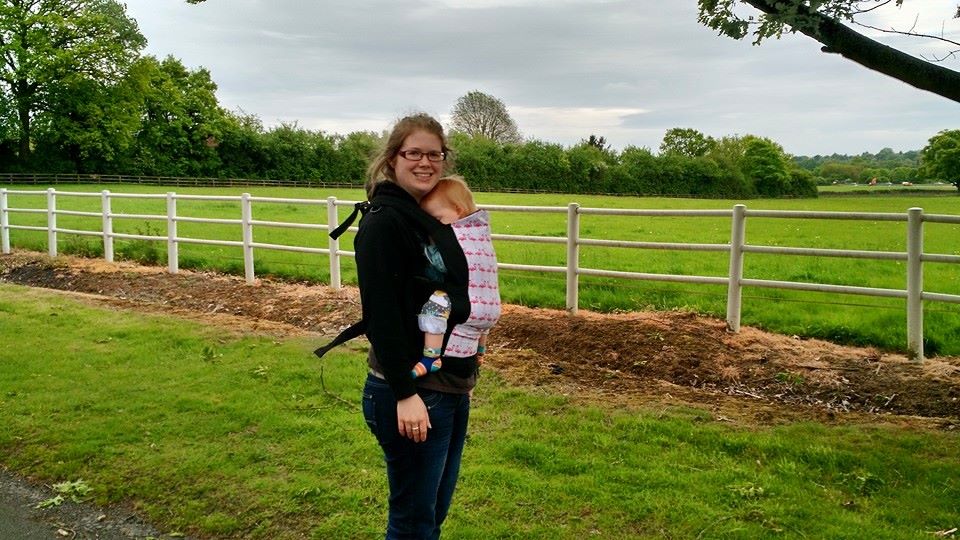 Manufacturer – Rose and Rebellion
Design – Kitchy Koo
Colour – White with pink flamingos, fully reversible to plain black
Weight limits – 3.5-20kg
Size tested – Baby and Toddler size
Retail price of tested design and size – £79.99
Provided to me by – Rose and Rebellion
Website – Rose and Rebellion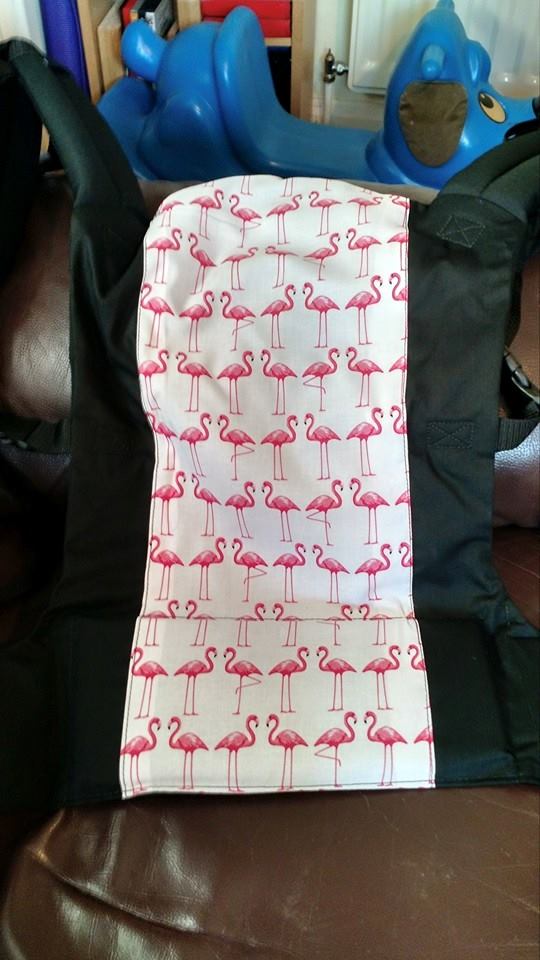 Initial thoughts on design, colour and feel
This buckled baby carrier arrived in it's own little storage bag and packs down quite small. The design has lots of little pink flamingos on a white background, but one of the great points about Rose and Rebellion carriers is that they are all reversible to a plain black side. So if your other half doesn't like flamingos (or whichever design you've selected – they have many), or if you're in a different mood, you can just turn it round and have a plain black carrier. The sleep hood is fully integrated and tucks away into a little internal pocket when not in use, which I think is a really nice touch.
Rose and Rebellion carriers also have a wide range of weights they are suitable for (3.5-20kg), so can see you from newborn up to toddlerhood, and they also have a pre-schooler carrier which they say can easily accommodate a 5-6 year old. The carrier is well made with well padded straps and waistband. The waistband is less rigid than some other buckled carriers, and the padding is in a central main section and two side sections. While looking at Rose and Rebellion's website I noticed they also do custom designs and accessories such as suck pads and matching handy little pockets that attach to the arm strap and hold items such as keys and wallet.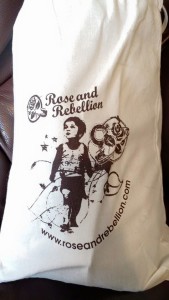 Front carry thoughts
The straps are well padded and comfortable on the shoulders, and are easily adjustable. I did find that the straps had a tendency of sticking out behind me and on occasion this made them tricky to reach, but I reviewed a brand new carrier and I would expect these to loosen a bit with time and use so that this wouldn't be a problem. I really like that the straps can be either straight down and fastened with a chest strap, or crossed over behind your back. Everyone has a different body so I believe the more flexibility a carrier offers, such as different strap positions, the more likely it is to suit more different people. I tried it out both ways and found it more comfortable with the straps crossed over, but others may prefer them straight. I found the waistband nice and wide and the padding was flexible around me. Reu fell asleep in the carrier the first time we tried it, and I easily hooked out the sleep hood from it's neat little integral pocket and fastened it. The sleep hood straps fasten through double rings in a similar fashion to a ring sling, which made them very secure, although not so easy for a quick release when Reu woke up grumpy. However, a secure sleep hood is much more important, especially with smaller babies that may not have such good head control. On another occasion Reu and I went for a walk together using the Rose and Rebellion and he once again fell asleep in it, and proceeded to have his full nap in the carrier, so I think it's safe to say it gets his seal of approval.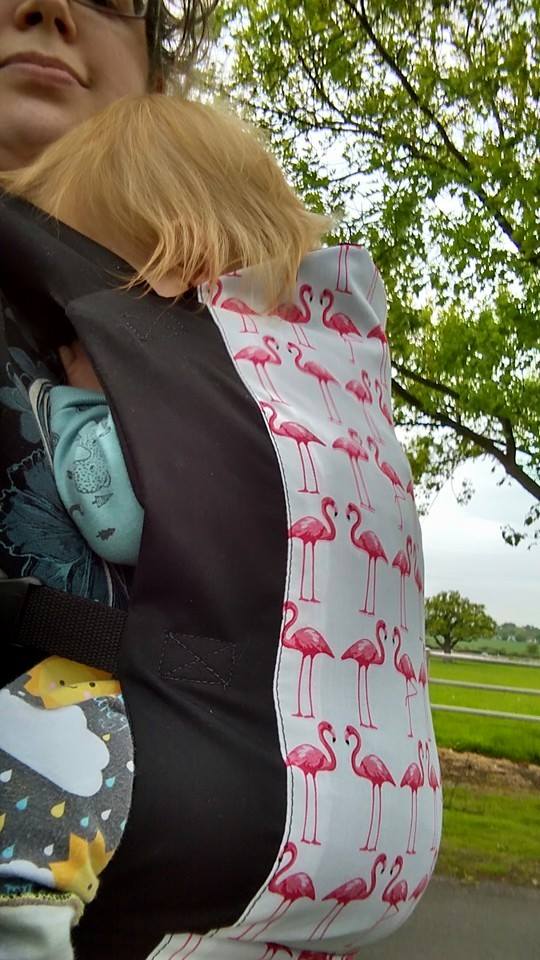 Back carry thoughts
I found back carrying in the Rose and Rebellion more comfortable than front carrying for Reu, who is 15 months old. I used the straps straight and with the chest strap to secure, and again found them well padded and easy to adjust. The carrier and Reu felt less constraining with Reu on my back and I found it easy to move around freely. We went for a walk together and Reu enjoyed being arms out and pointing at everything interesting he saw. On another occasion I popped Reu on my back so that I could tidy the kitchen, and unload and load the dishwasher. Despite all the up and down and bending forwards etc, I found it comfortable, it stayed in position well, and Reu was also very happy.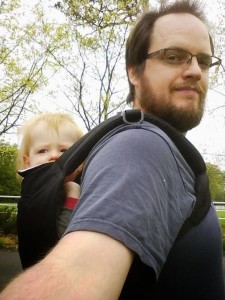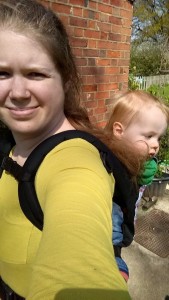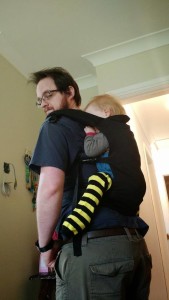 Overall thoughts
I've enjoyed trying out the Rose and Rebellion carrier for this review. I predominantly wrap so don't have as much experience with buckled carriers but I found this one simple to use          and comfortable. I like the flexibility of the design and the ease with which the straps could be adjusted, as getting a good fit with any carrier is vital for the comfort of both the wearer and the baby. The reversible colour design is a nice touch and when Ben tried it out and went for a walk with Reu he chose to wear it black side out (what's not manly about pink flamingos?!). Overall I found this carrier comfortable and a good purchase, especially with the wide weight/age range and reversible design, meaning you should get lots of use out of it.