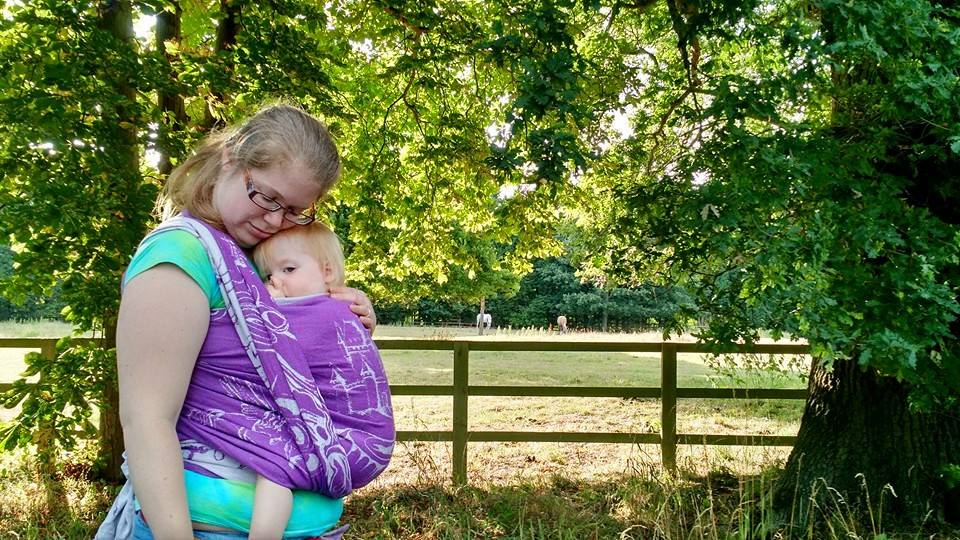 Manufacturer – Serena Slings
Design – Fairytale
Colour – Purple
Blend – 55% linen, 45% cotton
Weight – 290gsm
Width of wrap – 72cm
Size tested – 6
Retail price of tested design and size – Unreleased at time of review (their released size 6 is 149 Euros)
Provided to me by – Serena Slings
Website – Serena Slings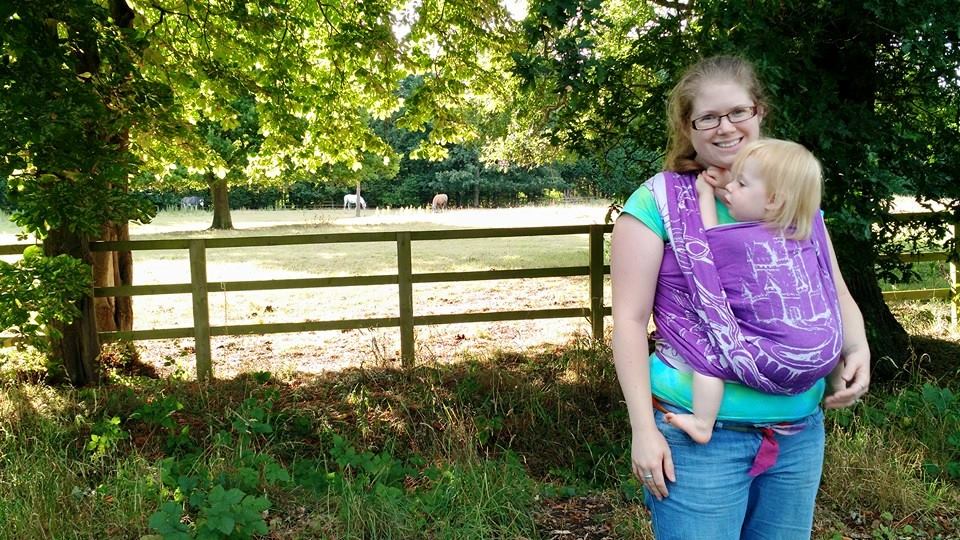 I was one of the first people lucky enough to test the new Serena Slings Fairytale wrap, so it was brand new when I received it. It's a lovely purple and off white colour, with a magical design of a castle, tree, pumpkin carriage and a winged unicorn. The design is very effective from either side so both sides can be worn outwards. This wrap is quite wide at 72cm, and actually felt wider, but how wide you like a woven wrap is very much a personal preference. With quite a tight weave and 55% linen, Fairytale was a little stiff out of the box, but it noticeably softened in the short time it was with me, so although it will require some breaking in, I don't believe it would take as long as some other linen blends that I've tried (and am still battling with!), and the wrap feels very strong in exchange.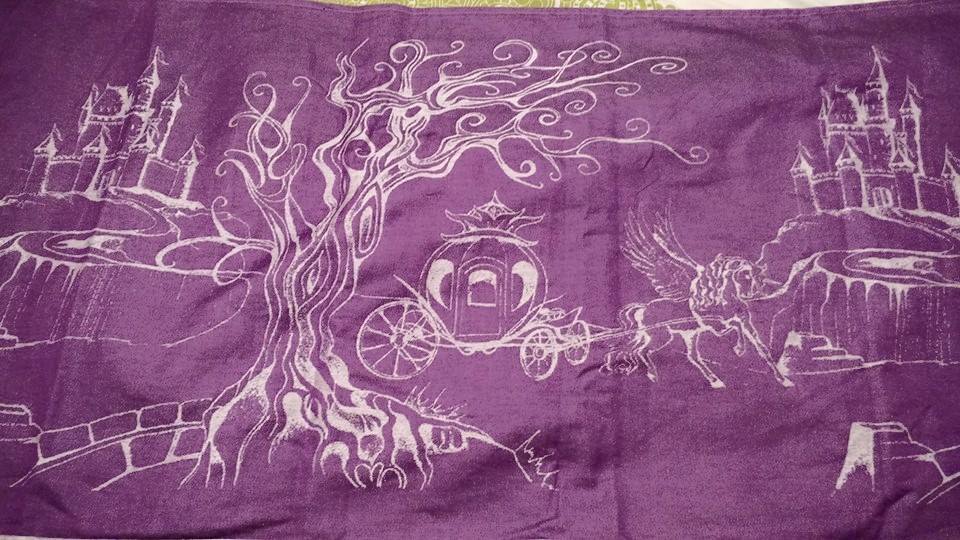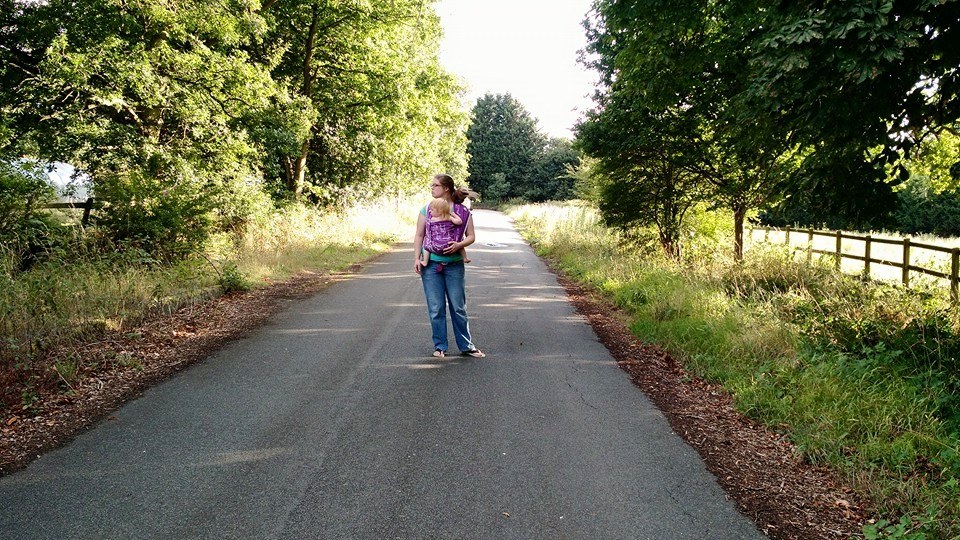 During Fairytale's visit Reu (18 months old), and I tried out a few different carries. We tried a front wrap cross carry, a ruck with knotless tibetan finish, and a double hammock with freshwater finish. For the first uses of Fairytale it felt a bit stiff, which can be common with a new wrap (and especially linen blends). By the time I sent it on to the next tester it was noticeably easier to use and was softening nicely, so this shouldn't be an issue for long if you were to buy one of these wraps. All three carries held very well and I found Fairytale grippy, strong and very secure. The passes stayed where I put them and didn't slip or pull, despite a lively toddler testing them out. The knotless finish held well with no loosening at all. The double hammock with freshwater finish was very comfortable, which I put down to the secureness of the wrap job and the lack of sagging in the wrap. Some of the days we tested Fairytale it was quite hot but I never felt too warm while carrying Reu in it, which is another advantage to the linen.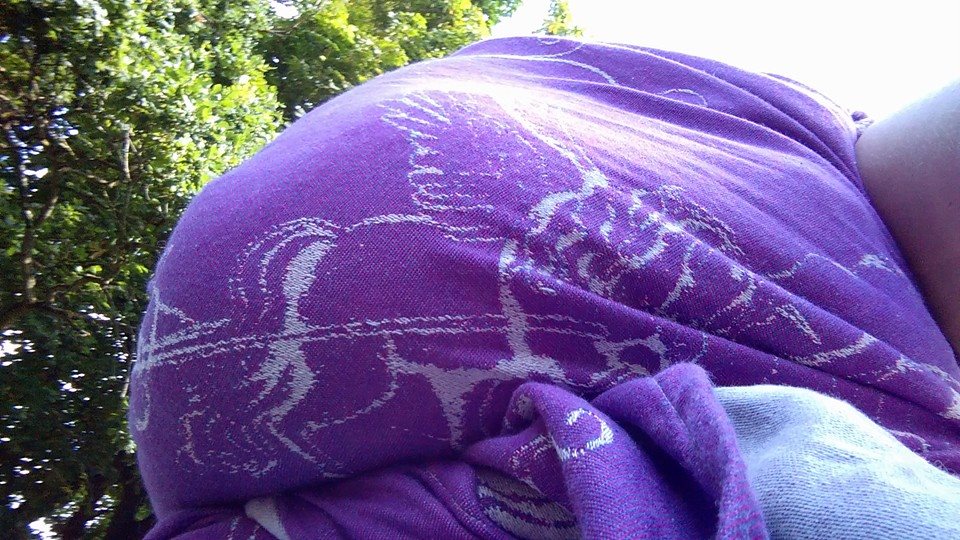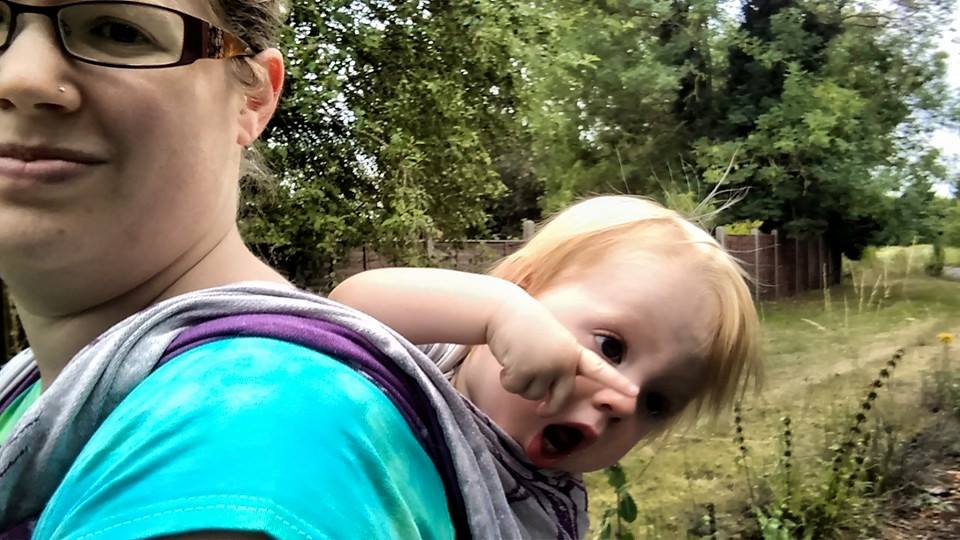 Overall, I found Fairytale to be a very good wrap. It will require some breaking in to get it soft and floppy, but I haven't yet met a linen blend wrap that doesn't need breaking in, and it's already in a better state than a Natibaby linen blend that I bought pre loved (and that I really must put some more time into!). So don't let this put you off, as in exchange the linen will provide strength and a coolness to your wrap, and will be worth the effort. Reu's a lively toddler and Fairytale stood up to his weight and jiggling about very well, and could take a much heavier toddlers weight well. Serena Slings are a new company and have just released their first design called Florella, which is a beautiful butterfly design, with Fairytale and Tyger soon to follow. All three designs are lovely (Fairytale is definitely my favourite though), so I look forward to seeing the company grow and their future designs.