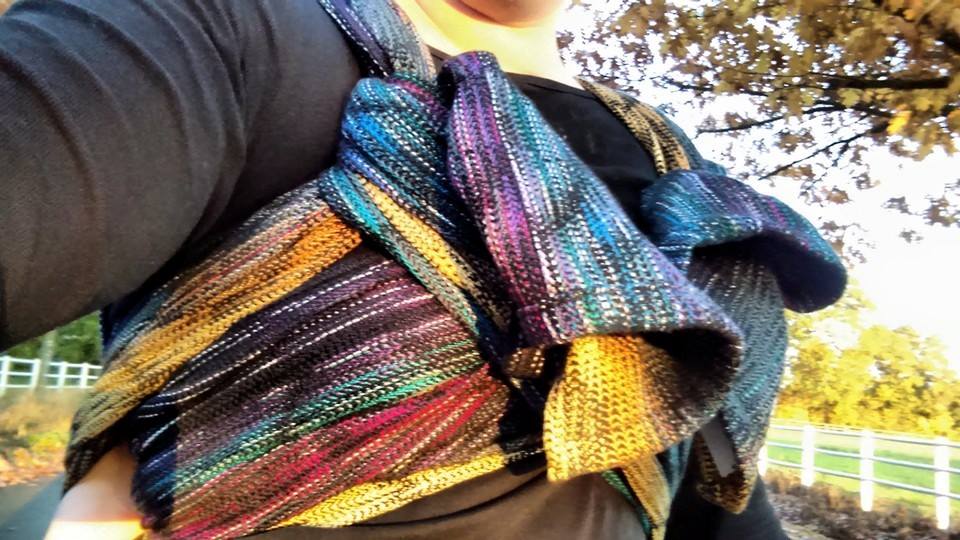 Manufacturer – Little Fellows
Design – Boo – wavy advancing twill weave
Blend – 50% mercerised cotton, 30% linen, 20% cotton
Width of wrap – 61cm
Size tested – 4m (long 4, short 5)
Retail price of tested design and size – £400
Provided to me by – Little Fellows
Website – Little Fellows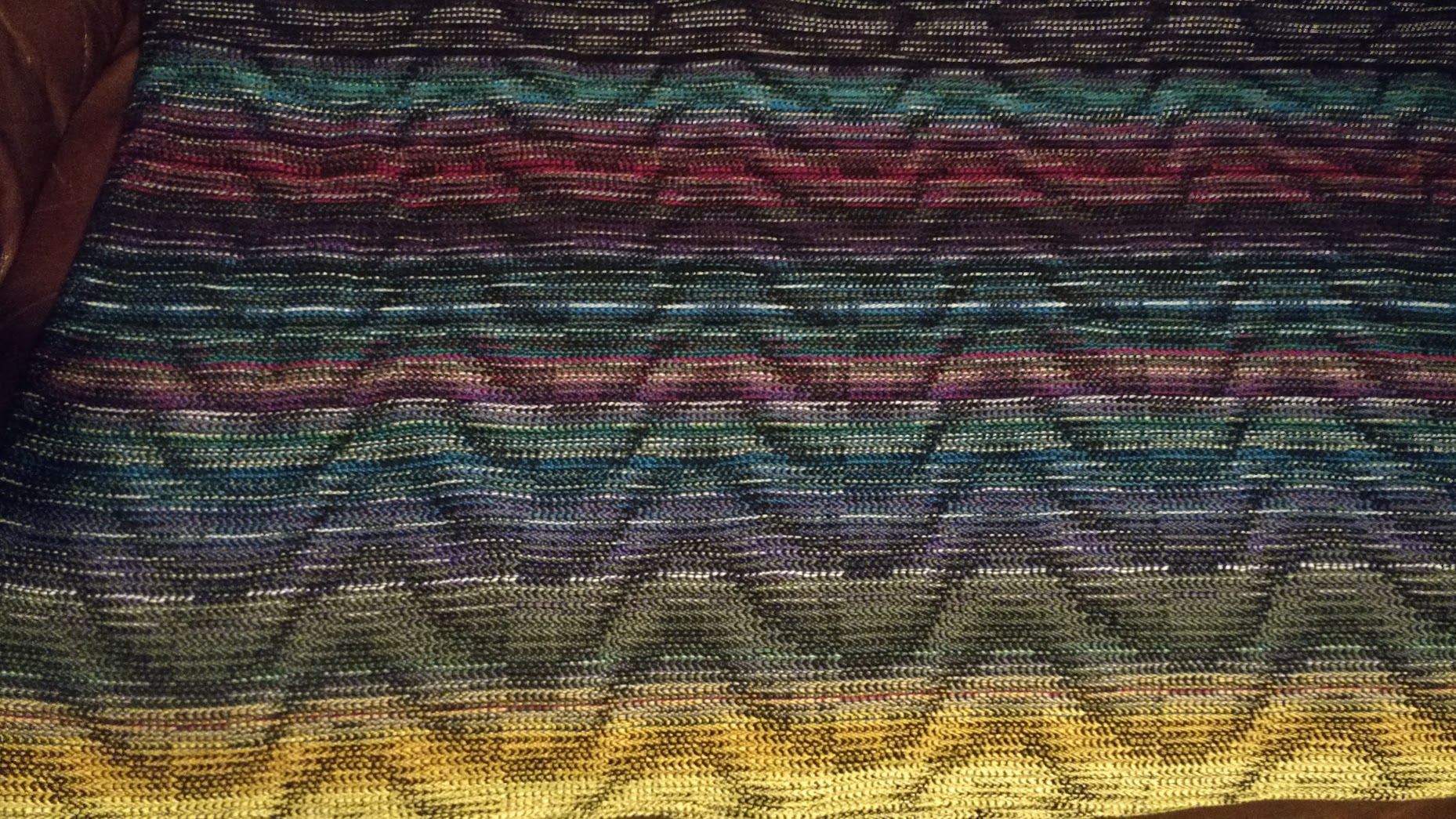 Firstly, I should start this review by saying this is one of my favourite wraps, of those that I have had the pleasure of trying, and if I had £400 spare I'd have snapped this up (I'm not even sure if it's for sale after it's testing tour!). Boo stayed with us for a couple of weeks after the Northern Sling Exhibition before moving on to Slingdad Dom for more testing. The overall appearance of the wrap reminds me of the night sky, dark, with twinkles of different colours coming through which catch the light brilliantly, and Little Fellows' description – 'A wrap to remind us that even when times are dark, there is always colour and light waiting for us' – really speaks to me and reminds me of my ongoing journey with antenatal and postnatal depression. Little Fellows unique advancing twill weave gives it the stunning wavy design which travels the length of the wrap, adding another aspect of interest and beauty to the design.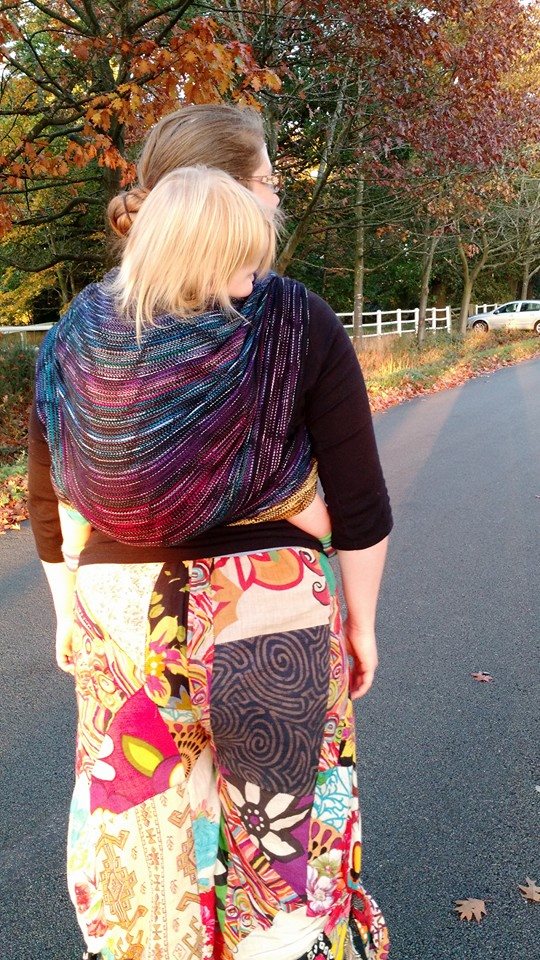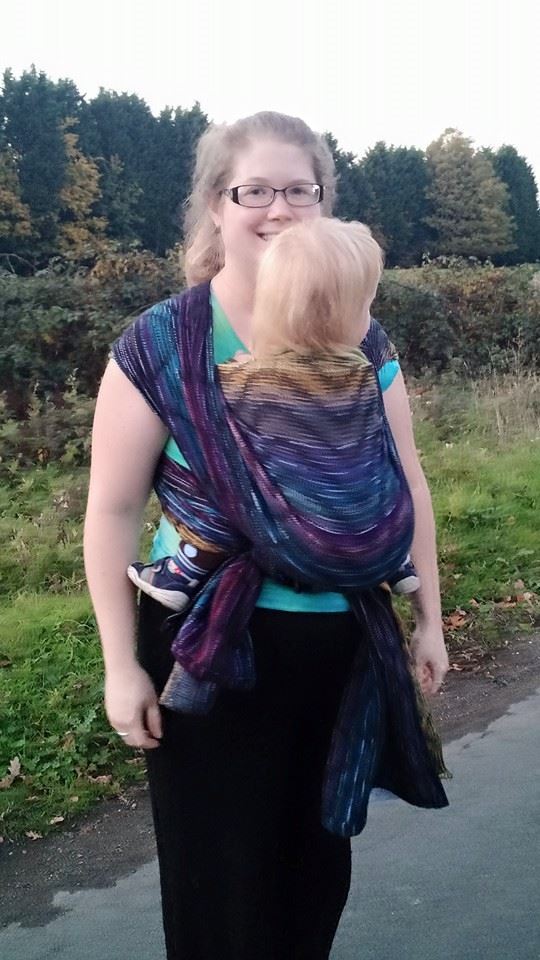 As far as wrapping qualities go, I couldn't fault it. It is strong and supportive while also being cushiony on the shoulders, and easily carried 21 month old Reu's weight in both front and back carries. It moulded so naturally around us when we were wrapping that it was like a second skin, and held the carries brilliantly. There's enough stretch to wrap easily but not so much as to introduce too much give and lead to any sagging. This piece of Boo was just long enough for us to manage a ruck with knotless tibetan finnish, and the texture of the wrap held the knotless finish perfectly, grippy enough, without being difficult to pass through. I even managed a kangaroo carry (previously a nemesis carry as I have struggled with it), with Boo and again, it was a joy to use and held really well, as well as looking stunning. Little Fellows wraps come blunt ended which I'm not very used to (this is only the second blunt ended wrap I've used), but I didn't feel this was in any way a problem and because the wrap is so lovely and floppy, tying off was no problem, even with the full wrap width to pull through. At 61cm it could be considered a rather narrow wrap, but I didn't notice this when using it, and at no point felt like I was struggling for width. Reu much prefers being hands in when carried and there was plenty of width for the wrap to come up to the nape of his toddler neck.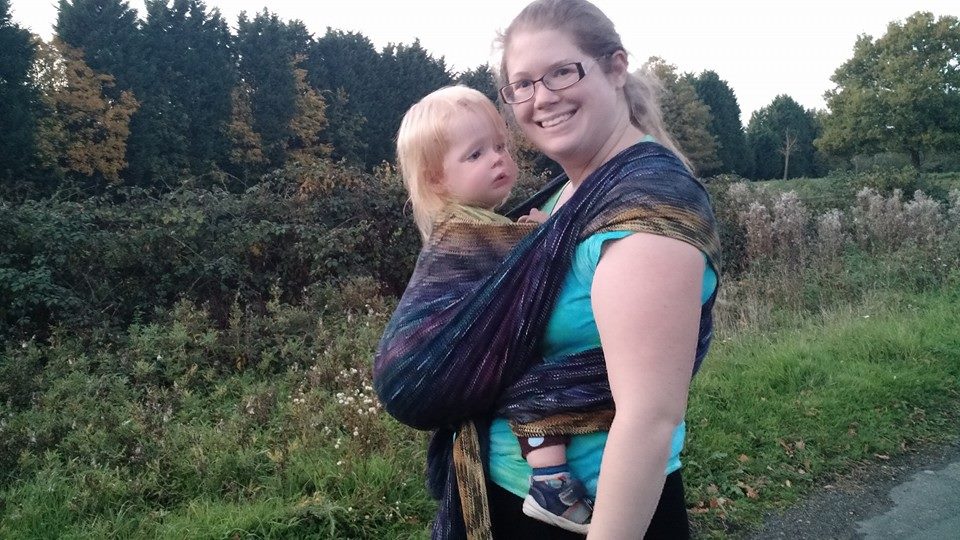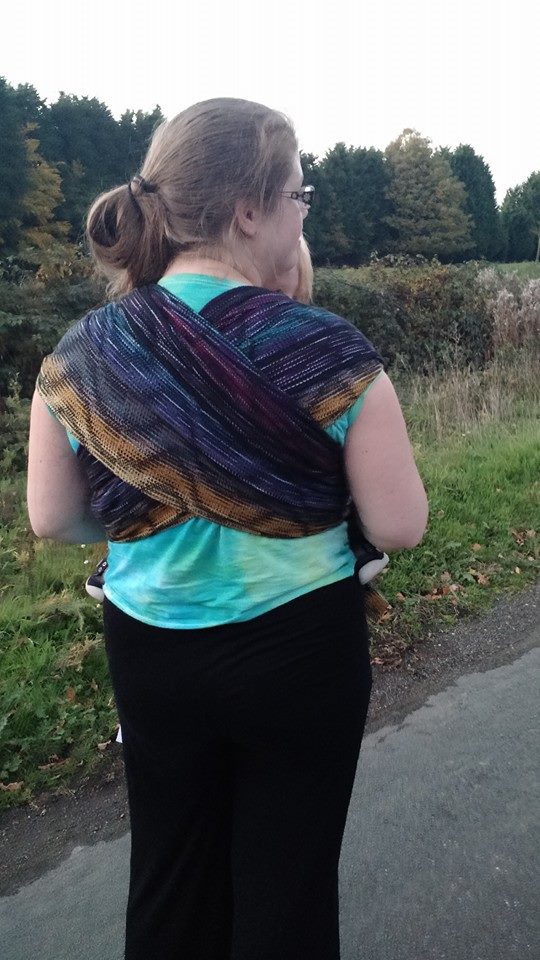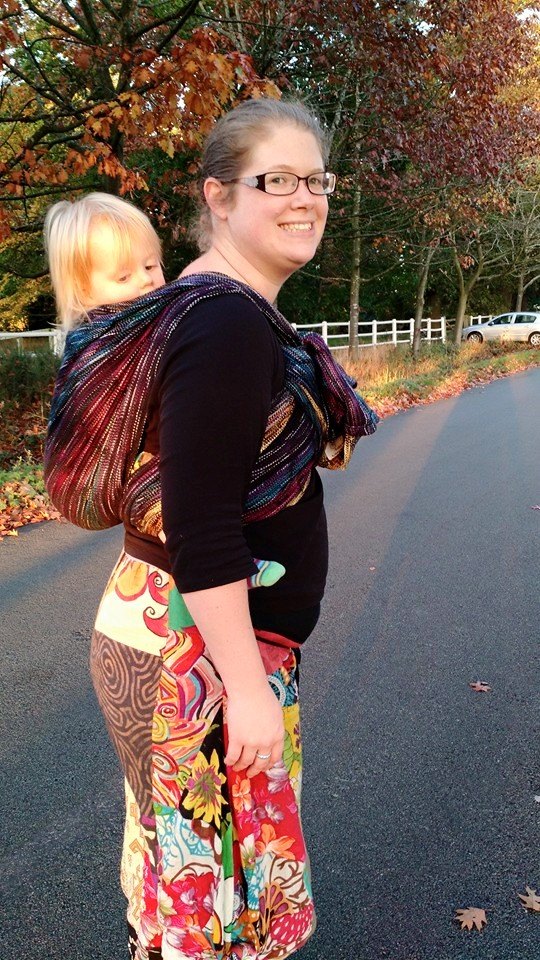 You can probably tell I'm just a tad in love with this wrap (hint hint to hubby and family for Christmas 😉 ), but it was just such a joy to use. Really beautiful and subtle, and a true piece of woven art. It was fully supportive for my toddler, and would mould beautifully around even the smallest of babies. Massive thank you to Lisa at Little Fellows for letting us play with this beauty, and if you're in the market for a handwoven wrap, do give Little Fellows a visit as they have recently brought out a more affordable range in addition to their higher end range.