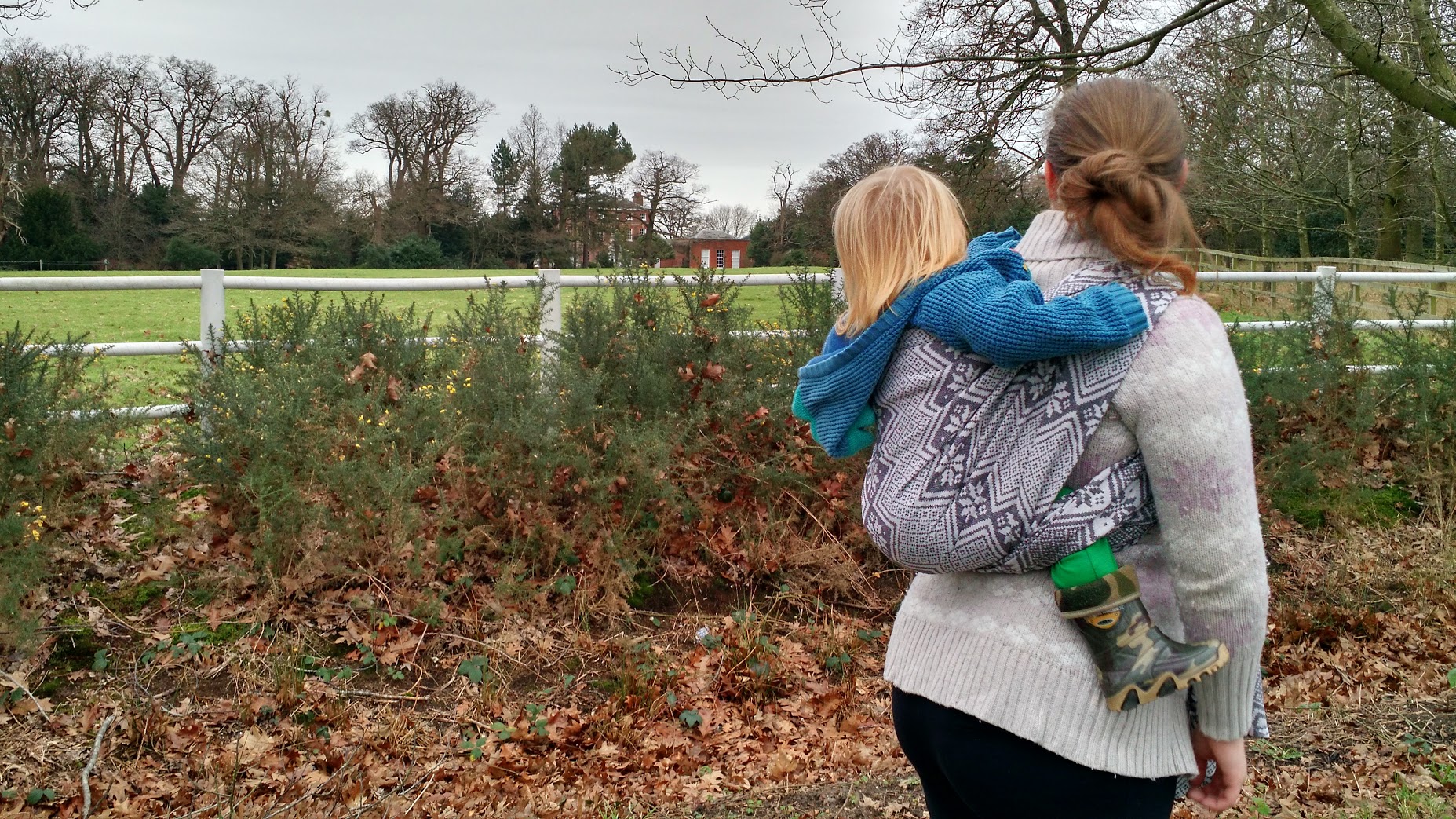 Manufacturer – Daiesu
Design – Octagram
Colour – Night Sky
Blend – 100% cotton
Weight – 260gsm
Width of wrap – 70cm
Size tested – 6
Retail price of tested design and size – £61.95
Provided to me by – Koala Slings 
Website – Daiesu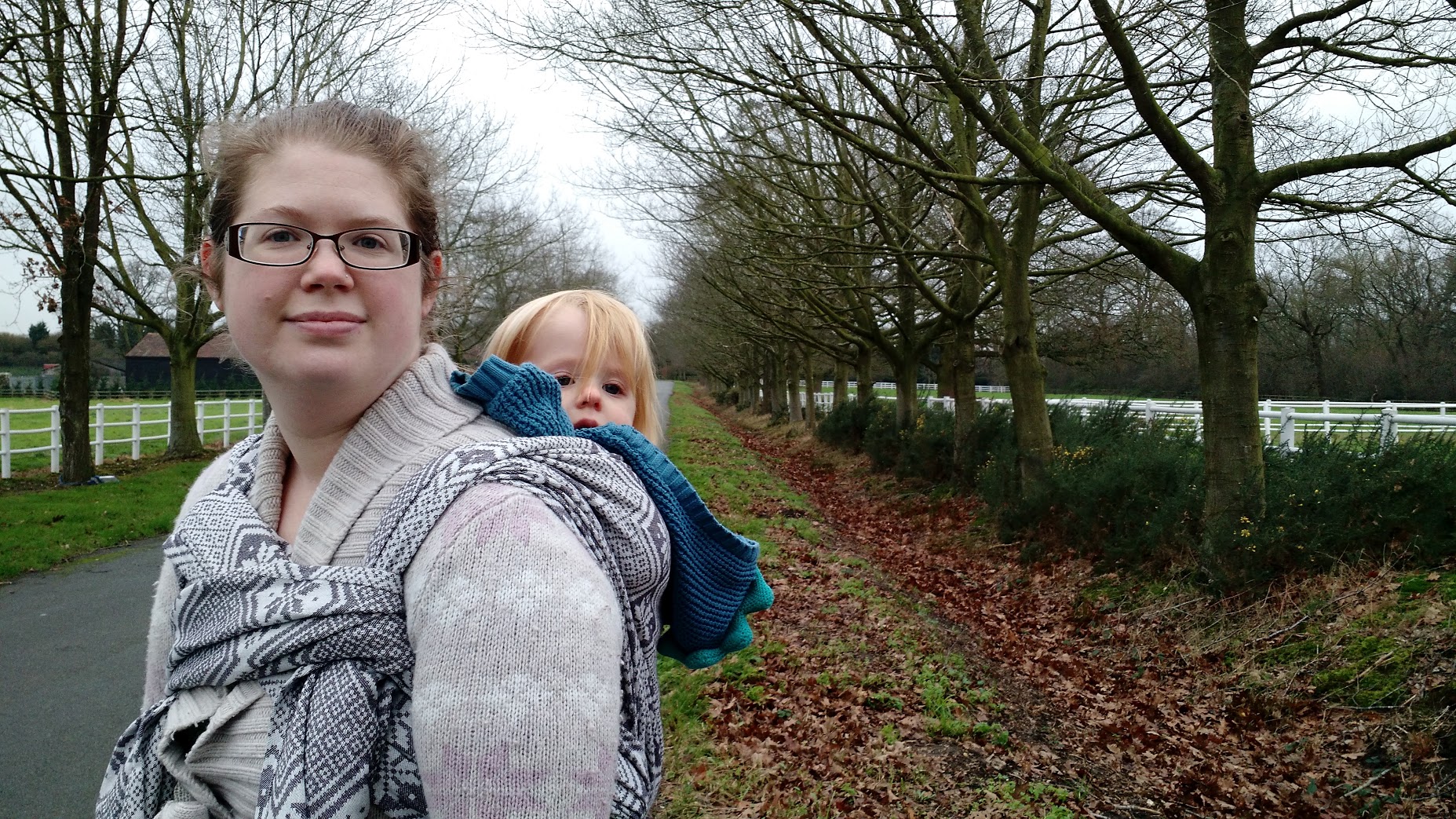 We had Daiesu Octogram night sky stay with us over Christmas, and the design felt really appropriate for the festive season. It's also a lovely thickness so felt like wrapping with a lovely soft and cuddly blanket. The design is lots of diamond shapes running top to running along the wrap width, and interlinking with each other. Every other row contains a flower design inspired by traditional Malaysian and Indonesian handweaving techniques (this is a machine woven wrap), known as the flower of eight-pointed stars. It is this flower design that made it feel festive to me, as in the depths of winter they reminded me of beautiful snowflakes. As with Daiesu's other designs, Octagram is available in a variety of different colours so you'll likely find one to suit your tastes.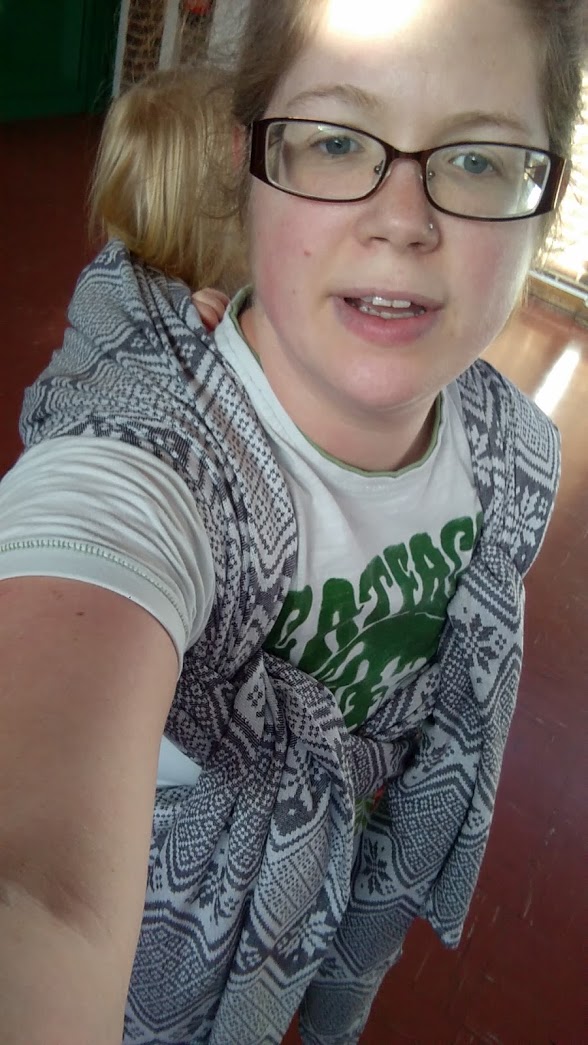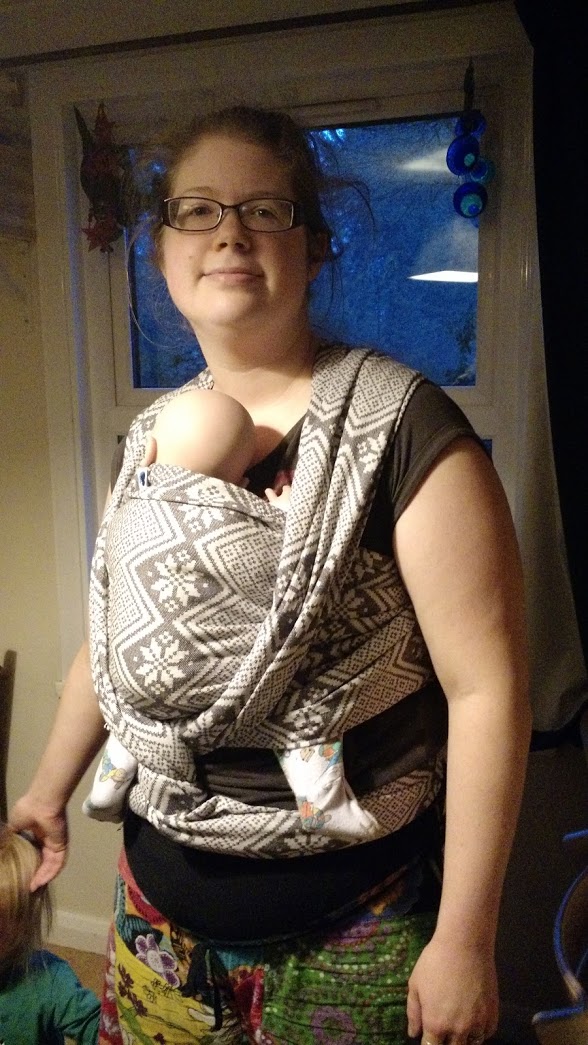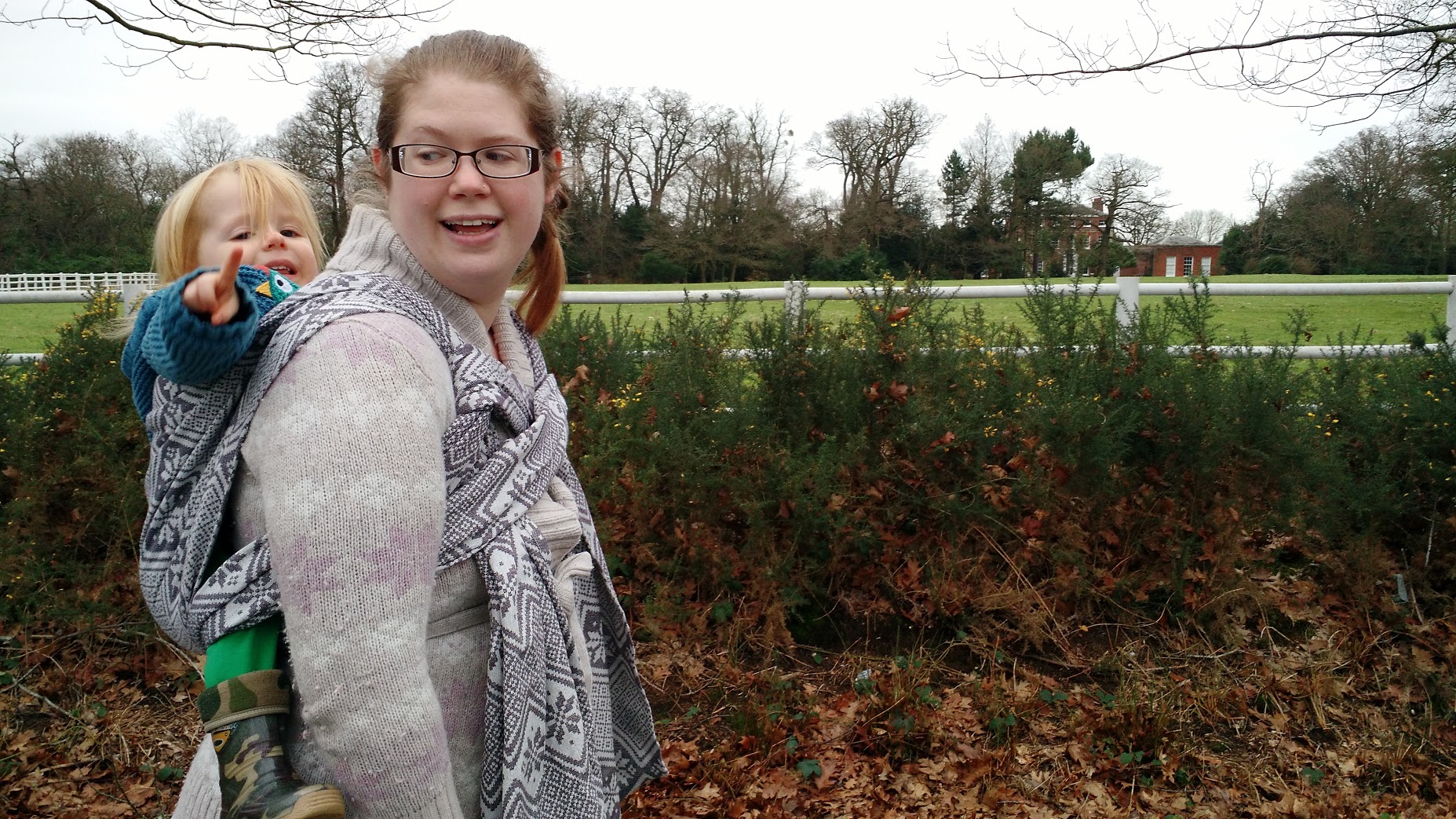 We've tried other Daiesu wraps in the past (read the reviews for Sakura Spring here and Jigsaw Mustard here) and have always been impressed with them and found them very comfortable to use. Octagram lived up to previous experiences and was a very welcome visitor. Although the GSM (grams per square metre – the weight of the wrap), was very close to the other Daiesu's I'd tried, Octagram felt thicker and more cushioned on my shoulders than the others. It is impressively soft and floppy, and was very easy to wrap with. I wrapped over a wooly cardigan on one day which with some wraps could have caused too much friction and made wrapping harder, but Octagram wrapped over it with very little catching on my clothes, but still has enough grippiness to hold a knotless finish securely. It felt very supportive with 2 year old Reu and is certainly a toddler worthy weave, while also being squish worthy soft and floppy. Reu clearly approved as he fell so soundly asleep in it on one walk that I managed a now rare sleeping wrap transfer to the sofa!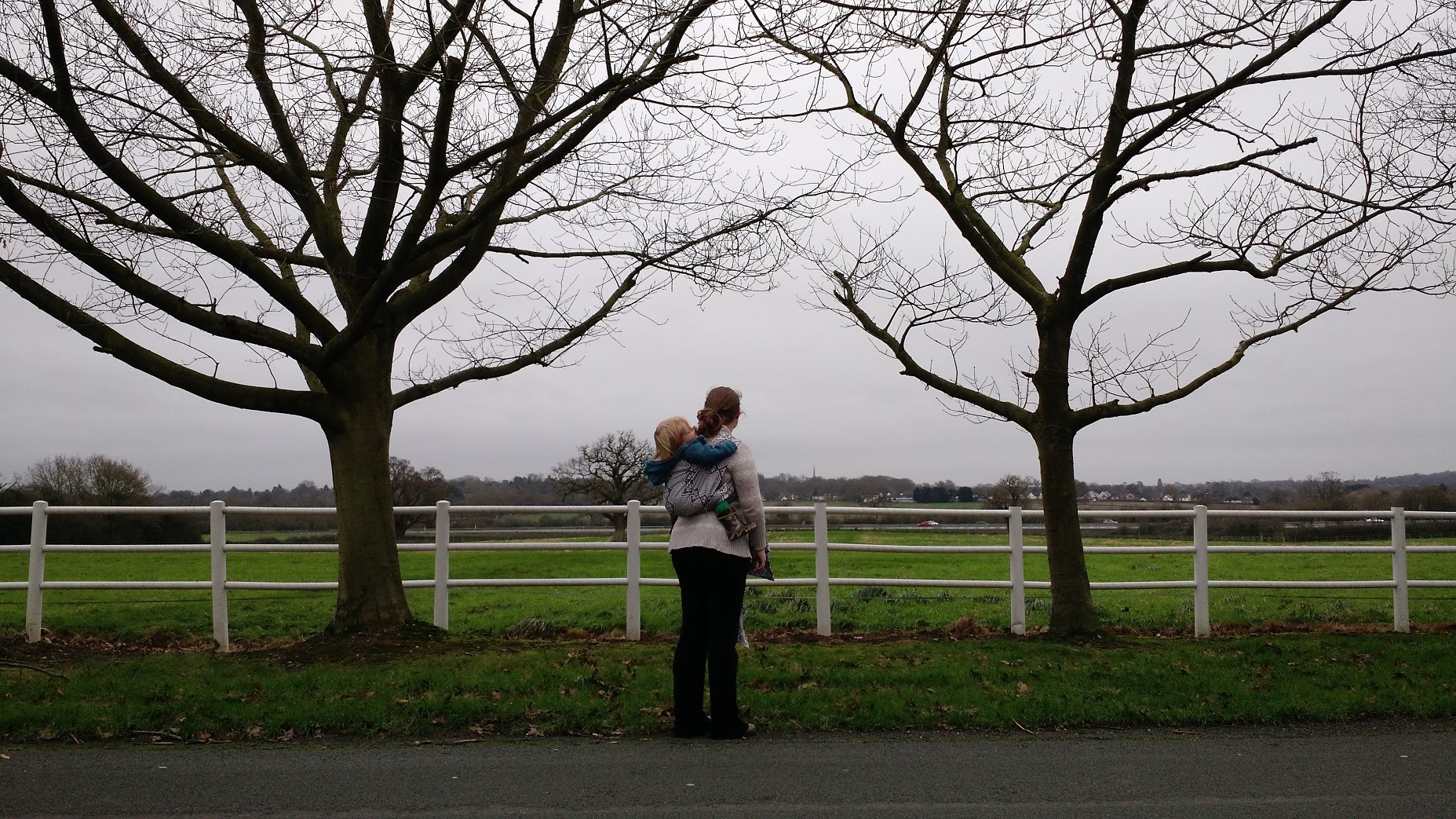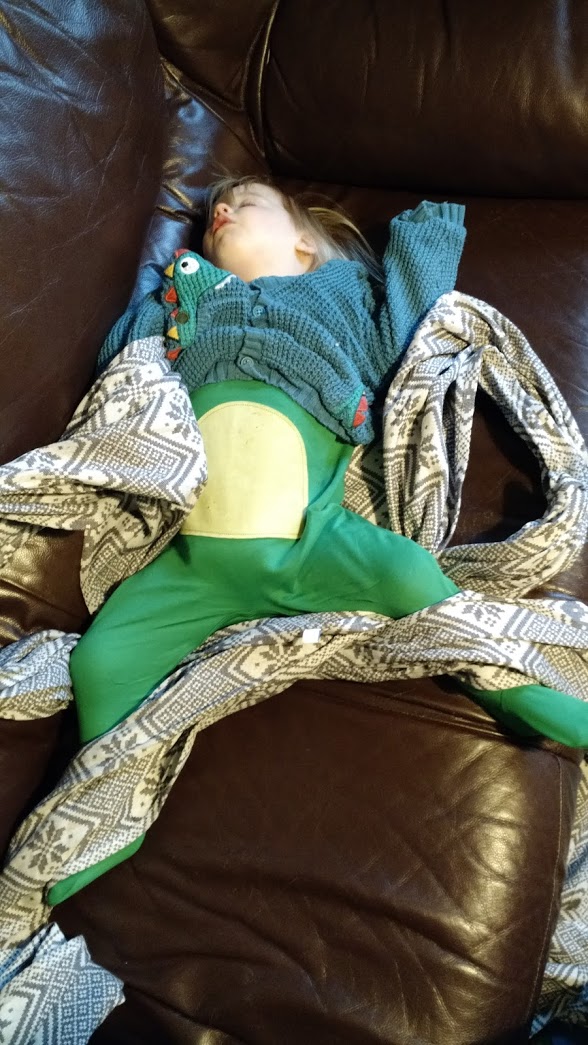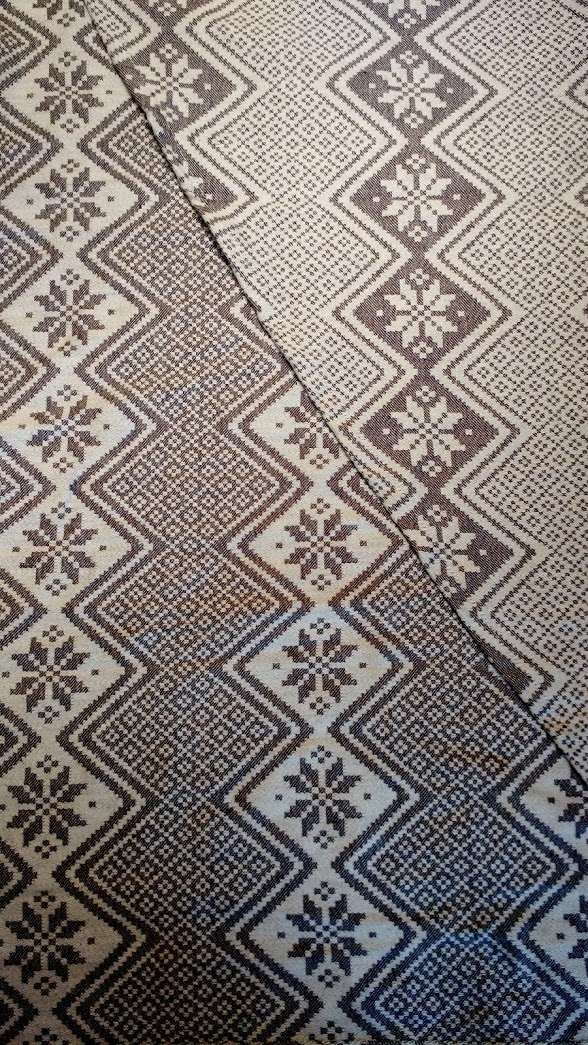 Overall I enjoyed using Octagram, especially on our cold wintery walks. As with all the Daiesu wraps I've tried I've been impressed with the level of support and comfort it provided, and how soft they are from new. It's nice to see that Koala Slings are now selling these in the UK, making them easier for European buyers to get hold of and raising the profile of this lovely wrap brand.