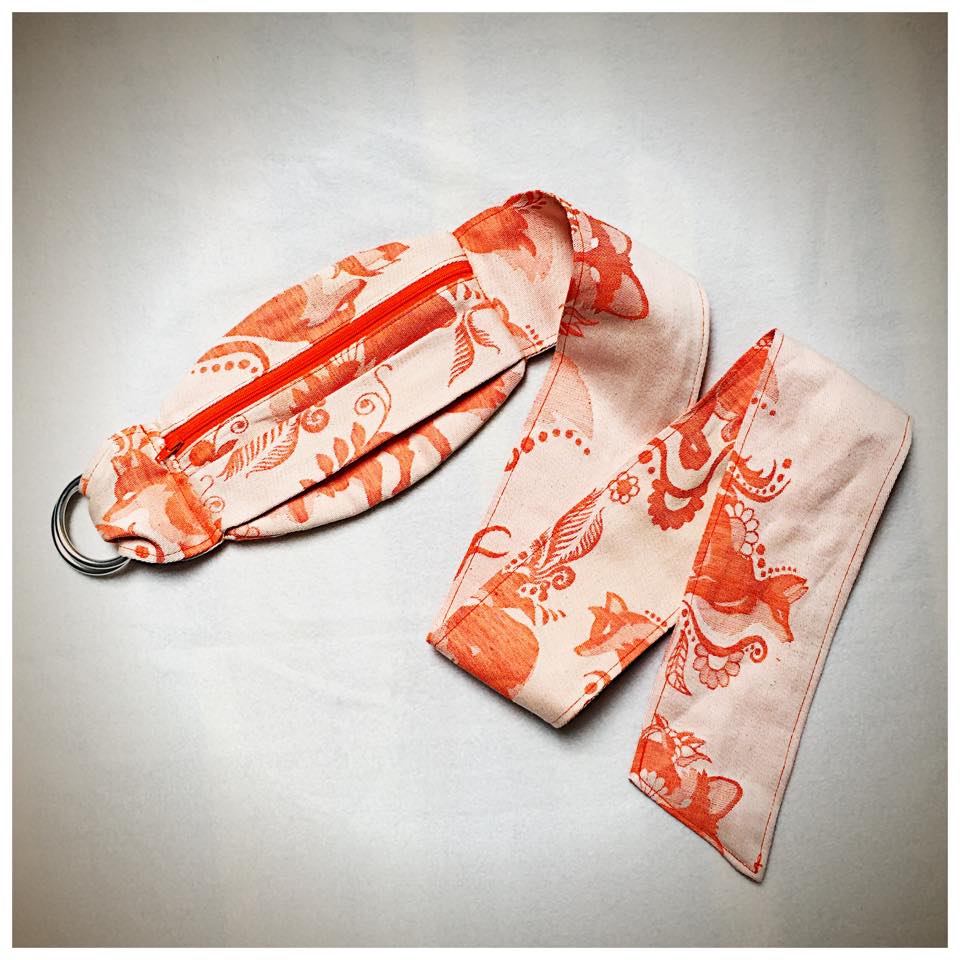 Manufacturer – Wrap Scrap Goodies by TigerPig
Design – Prototype hip bag
Colour – Made from Natibaby foxes wrap scrap
Retail price of tested design and size – Prices starting from £25 – speak to TigerPig for further details
Provided to me by – Wrap Scrap Goodies by TigerPig
Website – Wrap Scrap Goodies by TigerPig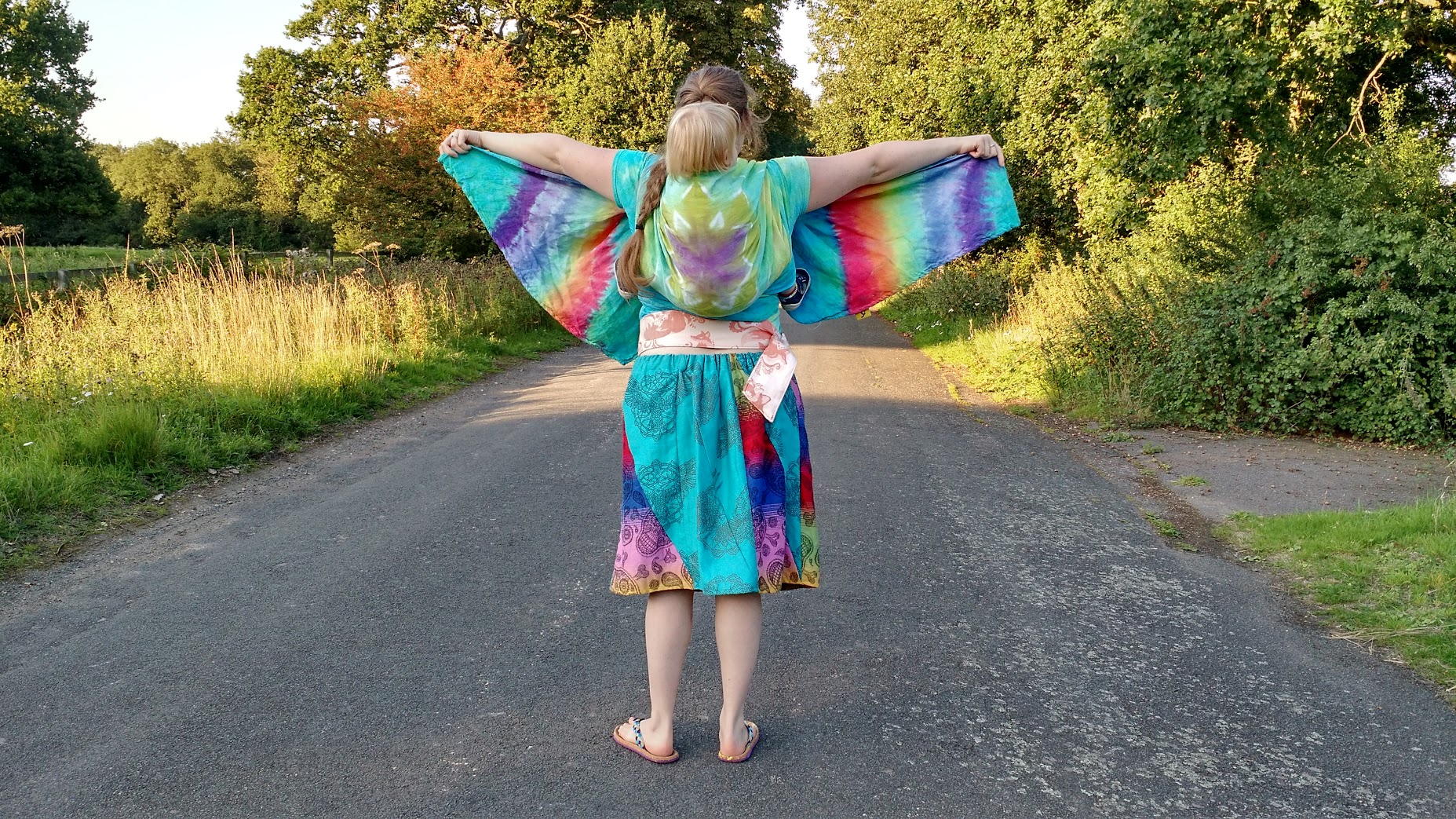 For the last couple of weeks I've had this prototype design hip bag here for testing from Wrap Scrap Goodies by TigerPig. If you haven't heard of TigerPig before, she's an up and coming work at home mum, wrap scrap seamstress and makes some really stunning and unusual items to a very high standard, and with excellent customer service so you get a truly bespoke experience on a custom order.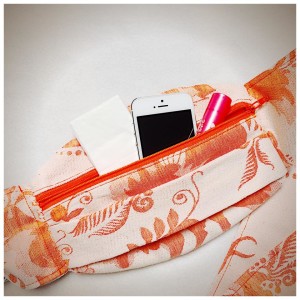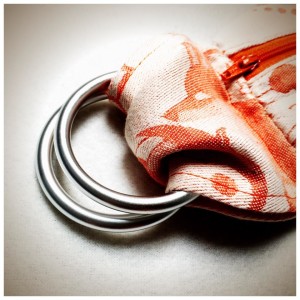 I'm not someone who likes to carry a big bag and we always travel light, so I'd been looking for a solution for a little while (having bought a very 'cool' bumbag from eBay), so when Hilary from TigerPig asked me to test her new design hip bag I jumped at the chance.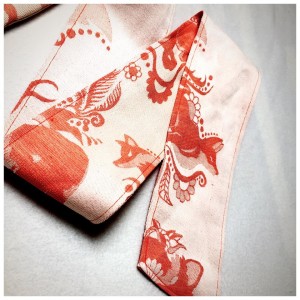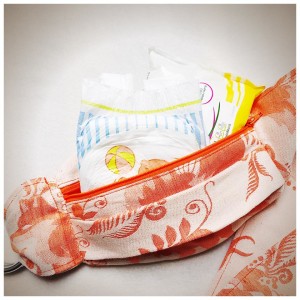 My first impressions were with the high quality of the design and production, you can really tell that Hilary has a keen eye for detail. The stitching is perfect (as with other items I've seen of hers), and she has matched the lining fabric and zip colours beautifully. It has a wide band to go around you with two small sling rings to fasten, just like on a ring sling. The bag section has two smaller pockets within and the front is cleverly pleated to allow more space without being bulky when that extra space isn't in use. Although it is called a hip bag, you could wear it anywhere around your waist, on the front, back or side, whatever is most comfortable for you. I'm a size 14 UK and had approximately 6 inches of spare waist band after fastening through the rings, so people of different sizes may wish to adjust the waist band length according to their size and how much tail they were happy with (TigerPig are very good with bespoke orders so just discuss the length required when you contact her).I felt this was just the right length for me as the tail wasn't too long but there was space for any future expansions!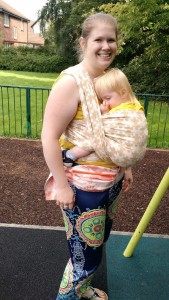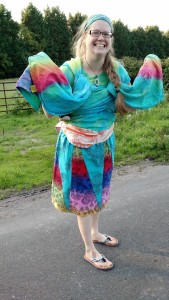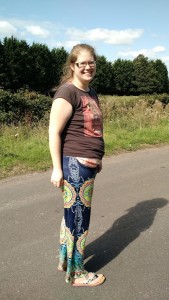 Over the two weeks that I tested the bag out I used it almost daily and found it really comfortable throughout (much better than the eBay purchase!). I took Reu to a busy Tumble Tots class with lots of getting up and down and never felt it was in the way. We went to a local science discovery centre for the afternoon and again, it was comfortable throughout. We also went on walks, to Reu's swimming class and to shops, as well as wearing it around the house. The ring finish was really secure; it was easy to put on and adjust but never loosened by itself, and I think it looks much nicer than a buckle. I also used it while carrying 19 month old Reu in the sling, both with front and back carries, and I found it ideal for this as I could still easily access the bag but there were no straps over Reu and I, or the wrap, so it didn't impact at all on my wrap job at all.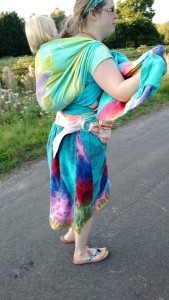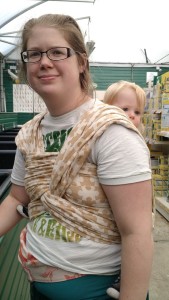 I generally carried my phone (medium smartphone size), purse and house and car keys in the bag, and there was plenty of room to spare. I also popped a size 4 disposable nappy in there with the other items and with a little planning I could have fitted much more in thanks to the front pleating. I found it easy to get to the stuff in the bag (something I'd struggled with with the eBay purchase), and the extra pockets within were handy for loose items such as change.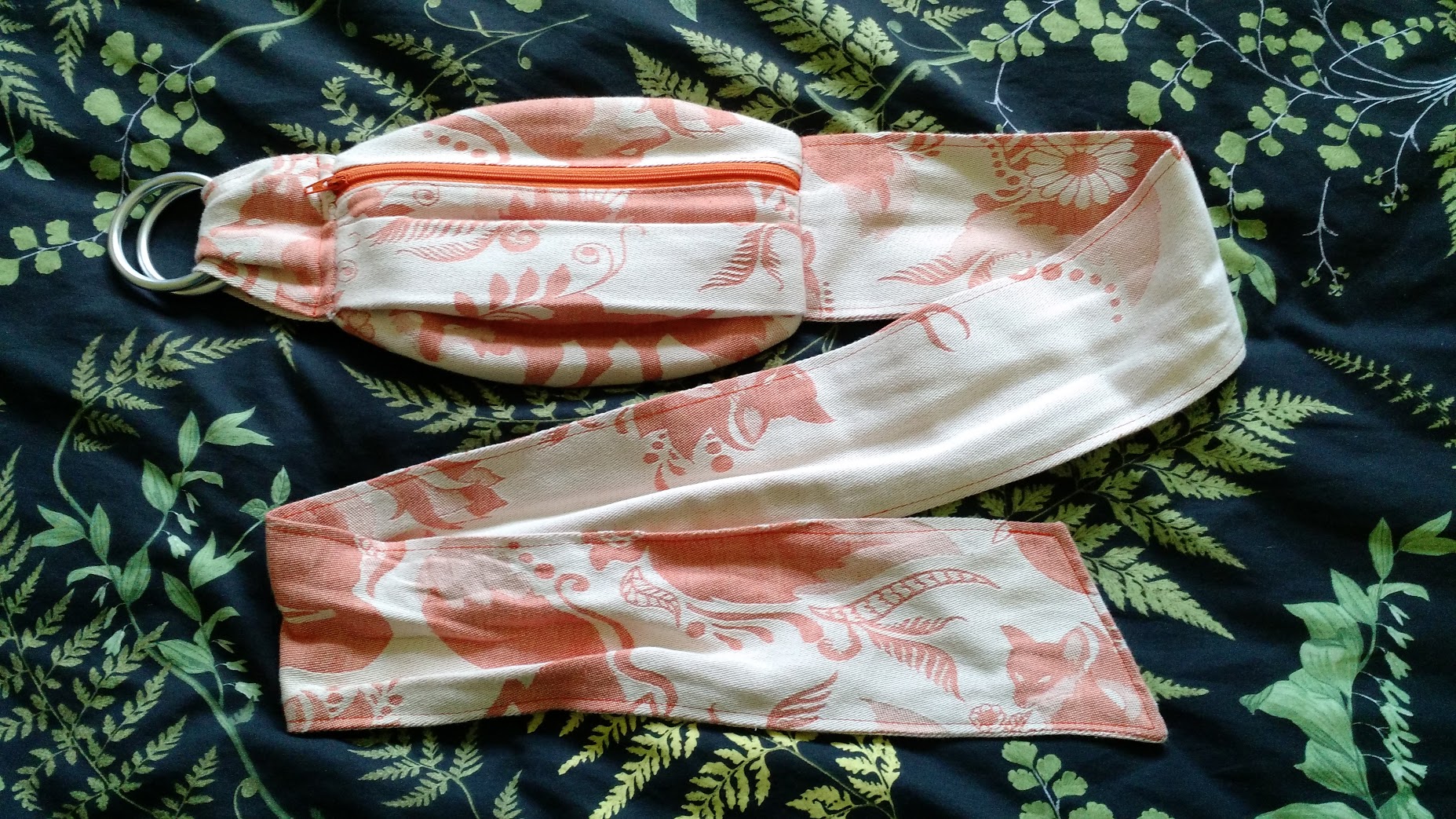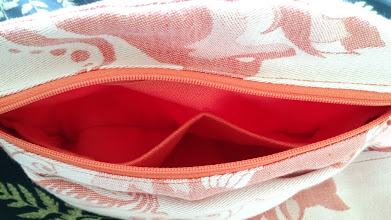 Overall this is a great bag when used with or without a sling. It's surprisingly spacious and very comfortable. I've enjoyed it so much I'm ordering one for myself! And the lovely thing about TigerPig is that with such a personal service, if you were to order one for yourself, you could choose your own wrap scrap from her large supplies (or provide your own if you had something particularly special), and have a lovely custom bag to meet your needs and tastes.