Manufacturer – All the Small Things with Firespiral Slings
Design – Base wrap is Cirrus
Colour – Dyed in the Pops design
Blend – 100% cotton
Weight – 250gsm
Width of wrap – 65cm
Size tested – 6
Retail price of tested design and size – £201
Provided to me by – All the Small Things
Website – All the Small Things and Firespiral Slings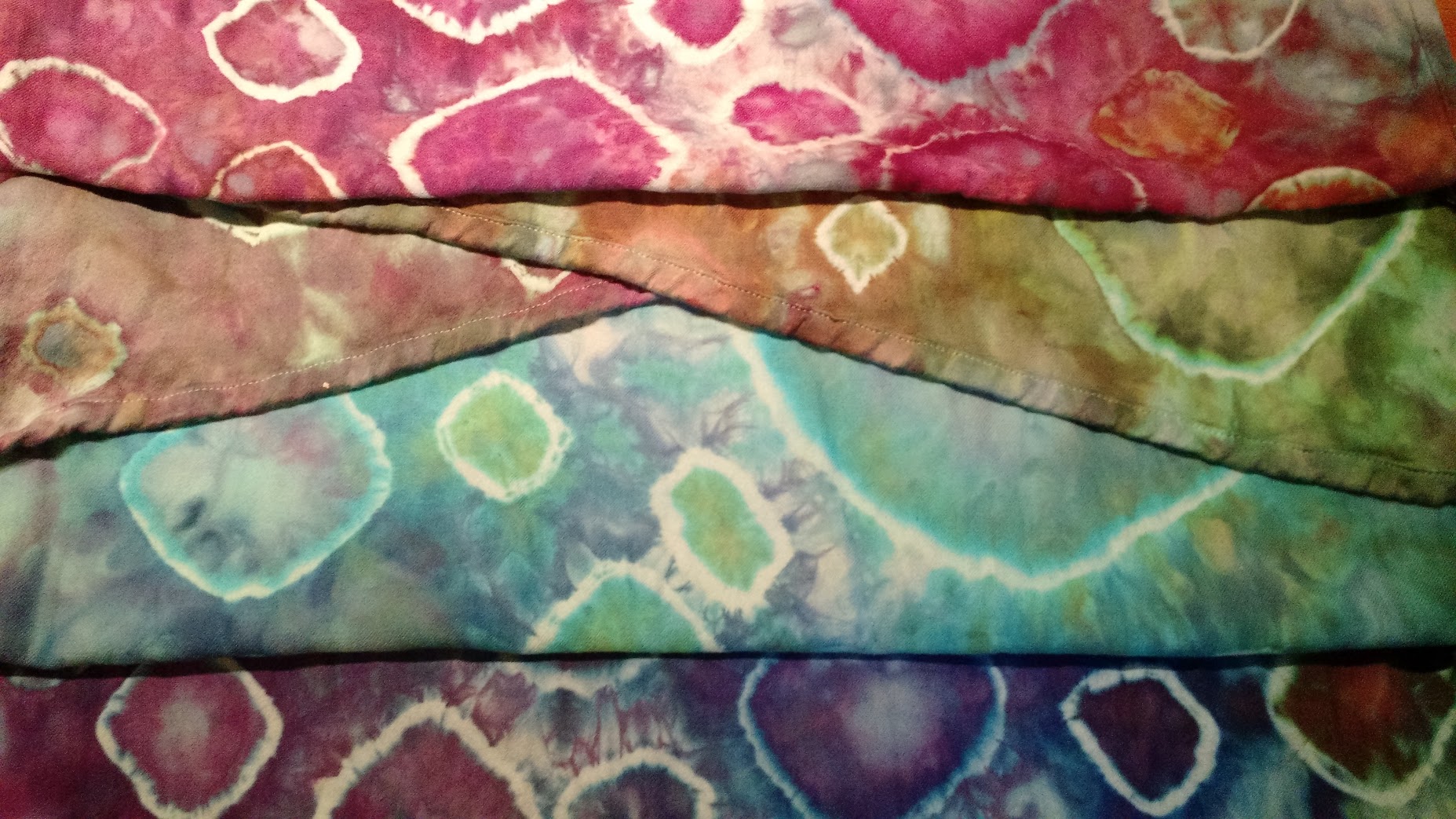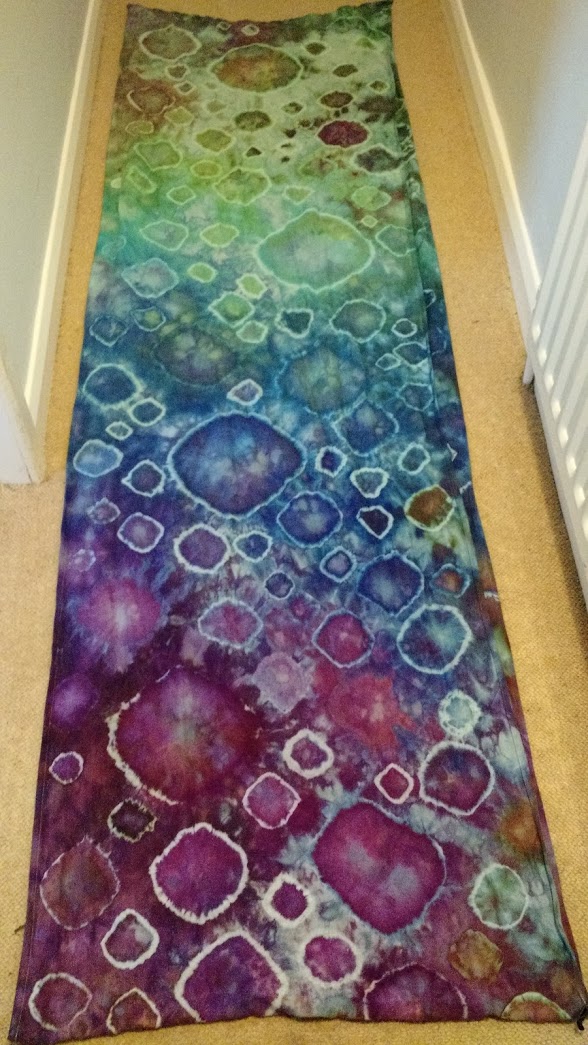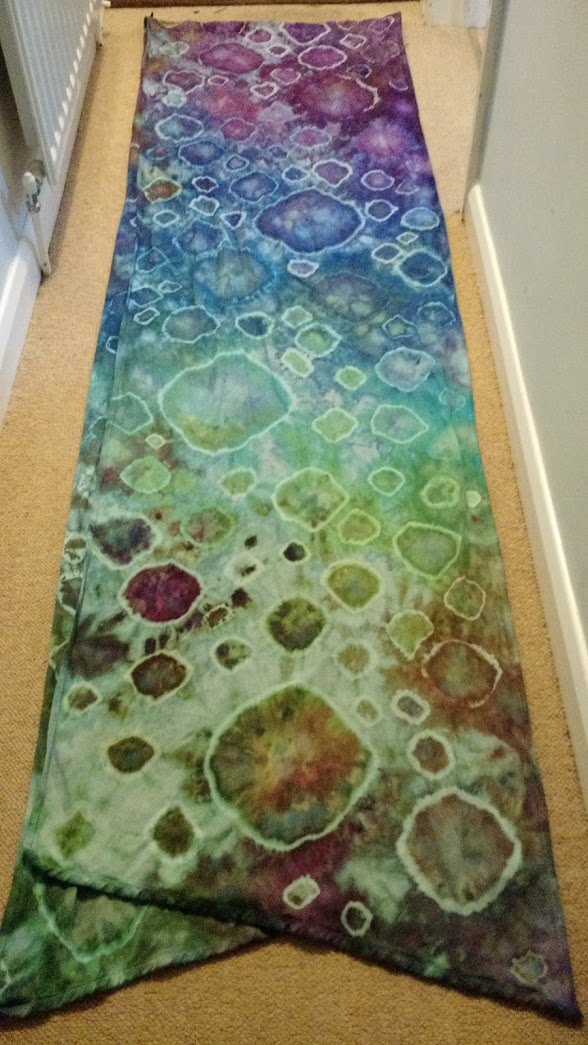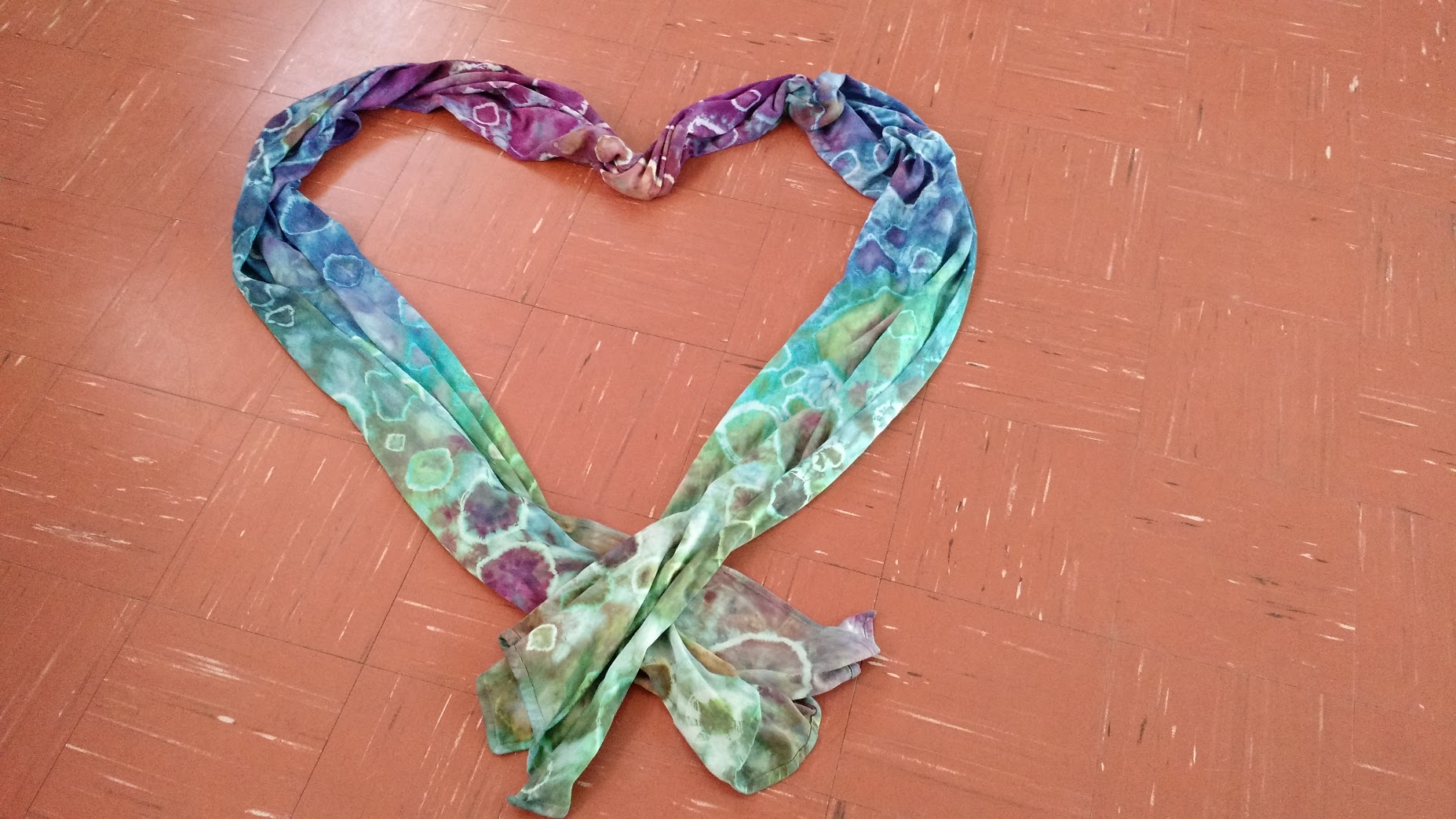 Lindsay from All the Small Things is an amazing dye artist, specialising in tie and ice dye. I've got several of her creations myself, and have also been lucky enough to try one of her dyed wraps previously – see my review of the Yaro La Vita dyed by All the Small Things here. So when I heard that Firespiral Slings (who are well known for being incredibly soft and lovely to wrap with), had woven some special plain wraps just for her to dye to her customers specifications I was very interested. The plain base wrap is called Cirrus and the specific dyed wrap that's currently travelling around the country (along with it's own little passport!), has been named Pops for the distinctive dye style which is one of Lindsay's specialities (she's very versatile so check out her page for other designs and inspiration). Pops took 10 hours to tie before dying, so there really is a lot of love and effort that goes into these wraps. When you order, the wraps are cut specifically to your requirements as well as being custom dyed to your specifications, giving you a truly personalised wrap and service. Prices start at £106 for a custom ice dyed size 2, and if you're dreaming of one of these beauties but can't afford it right now, payment plans can be arranged (contact All the Small Things for their terms and conditions on payment plans).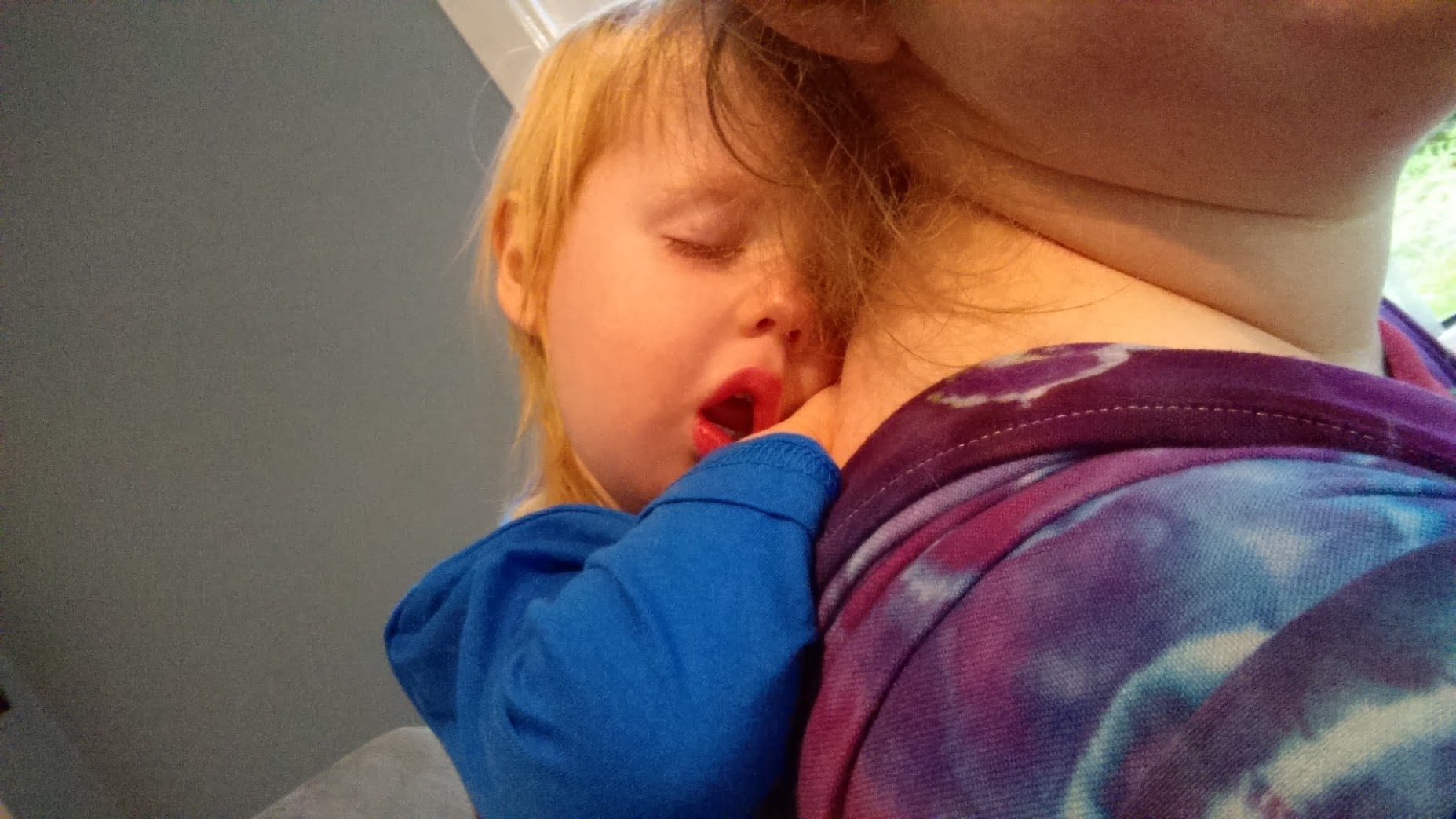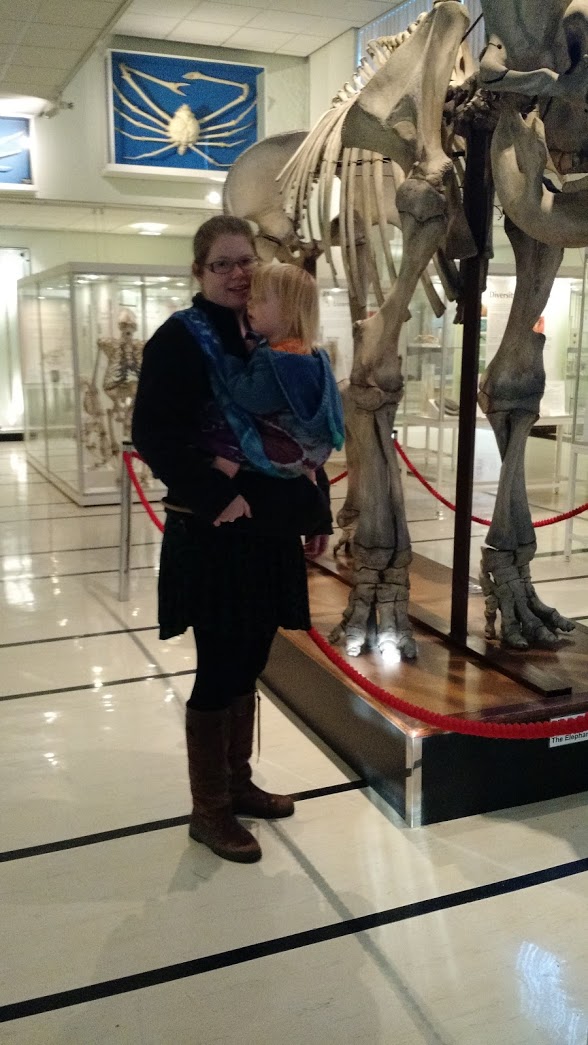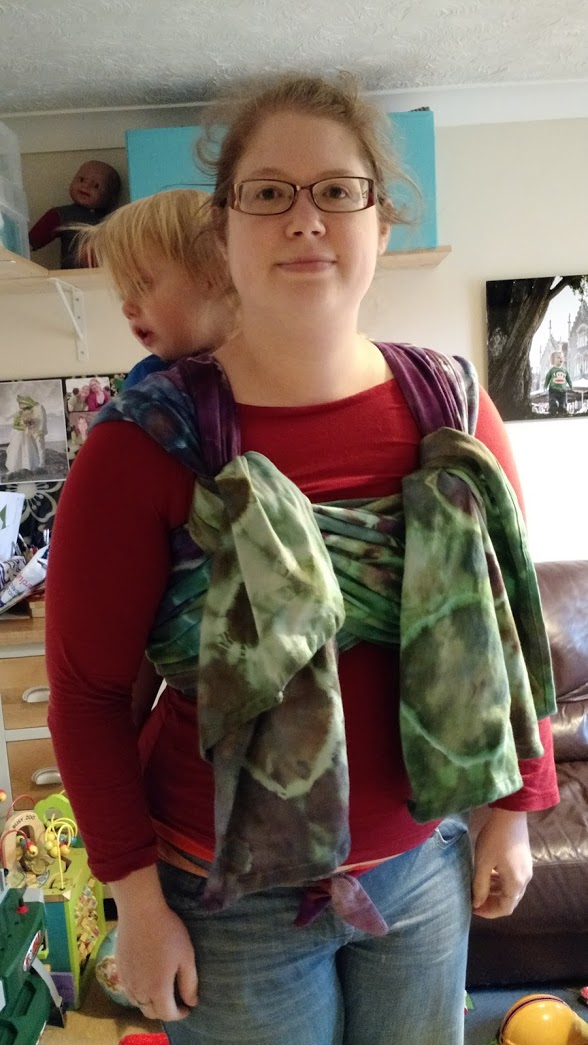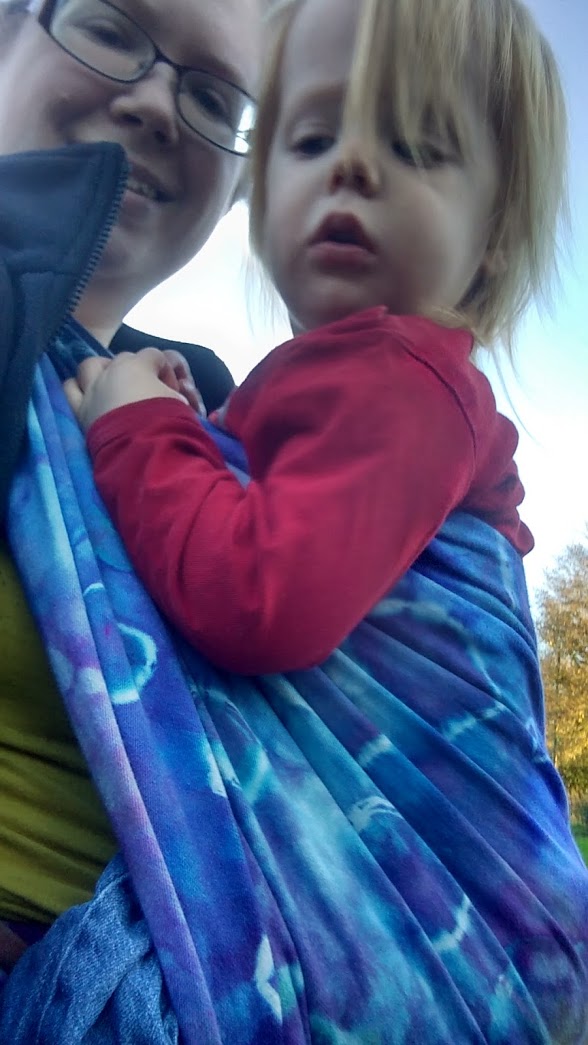 So with all this in mind, I was really looking forward to Pops' holiday with us. We were third in line for the travelling wrap itinerary and therefore Pops was pretty new when it arrived with us. This wrap is beautifully soft, so smooth and floppy and I can only imagine how dreamy it is by now with even more use. These really are soft out of the bag and practically wrap themselves, perfectly moulding to the contours of yours and your child's bodies. Something I particularly liked with the weave structure of Cirrus is that it maintains the softness and floppiness that Firespiral are so well known for, but because the weave is a tighter structure and is uniform throughout (the designs being dyed on, rather than woven in which would lead to some longer threads to form the design), the fabric didn't feel like it would pull very easily, if at all. I've got a couple of Firespirals in my personal stash and while I love them and they are wonderful to use, I have had to fix a few pulls from the more open weave structure. I feel the Cirrus weave gives you all the benefits which Firespiral are known for without the downsides.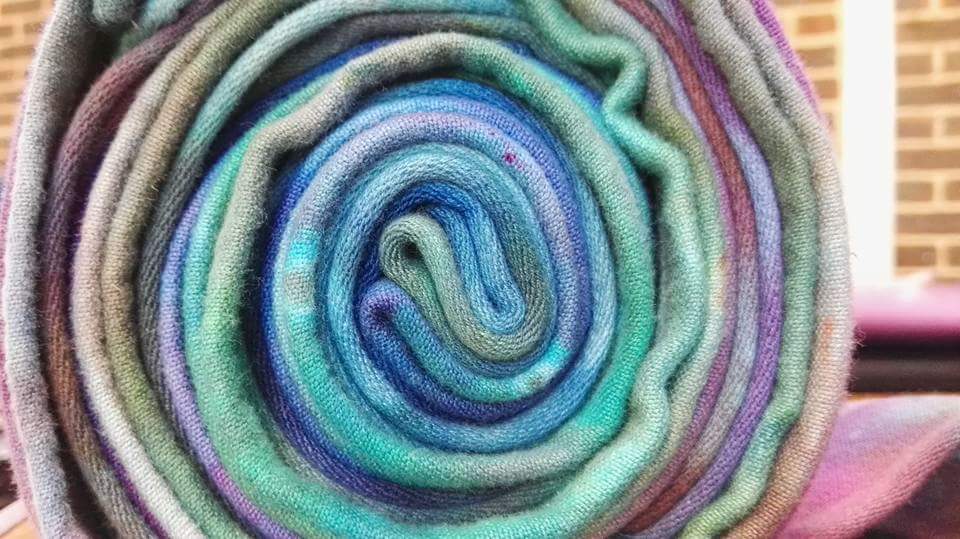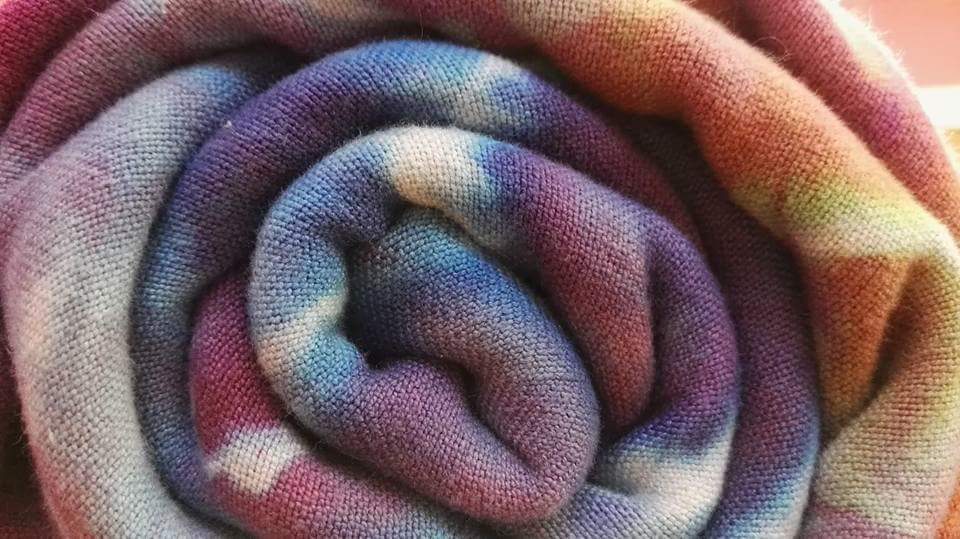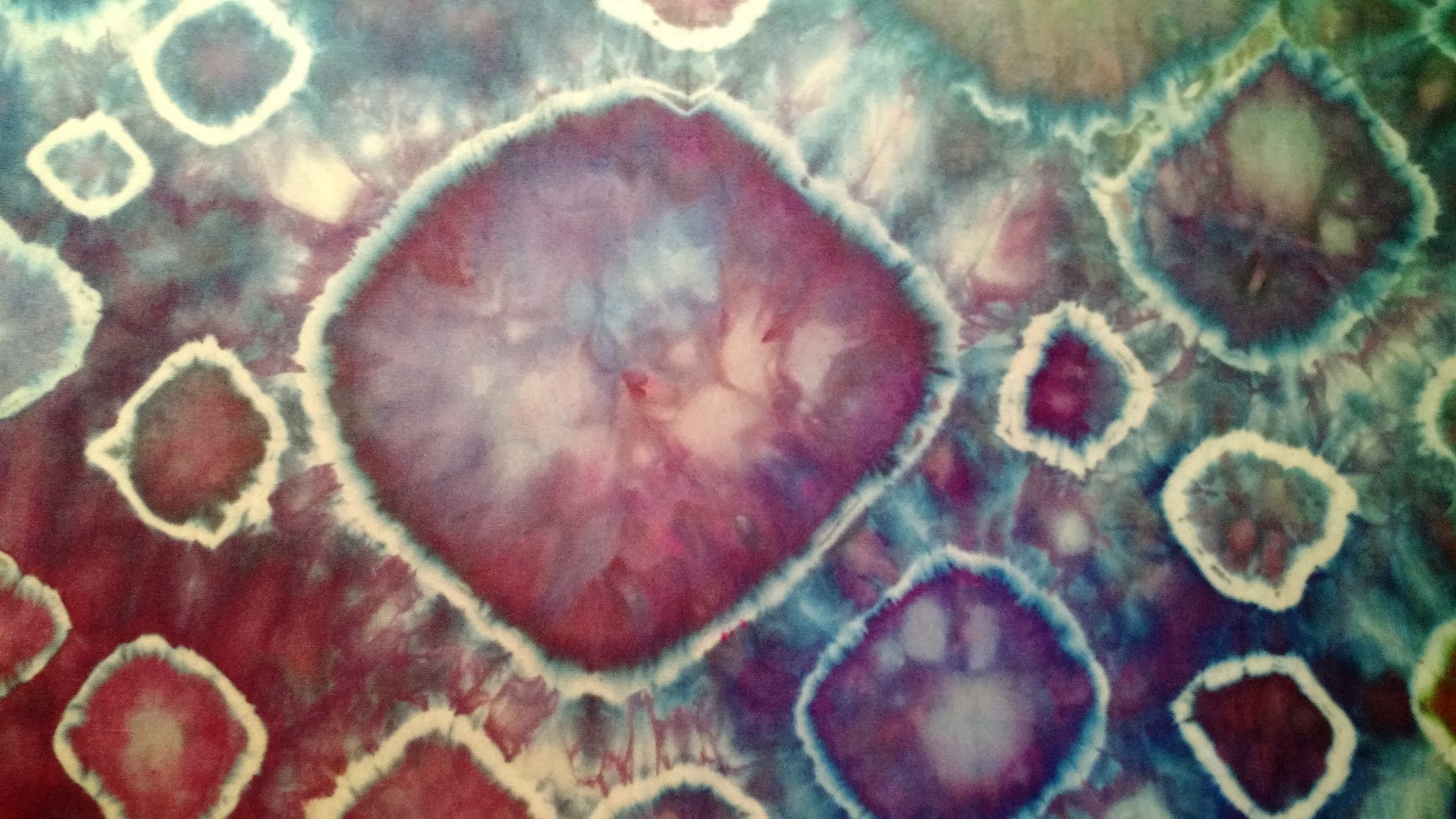 I enjoyed wrapping with Pops so much that it was the only wrap I used during its week holiday with us. We took it to a local Natural History Museum, to a local sling meet (where everyone who tried it loved it), shopping in town, to a consultation workshop (one of the attendees has subsequently ordered one for herself!), to Reu's Hartbeeps class and used it for a lovely slingy nap while working at home. So we definitely put it to the test! It provided a lovely level of support for 2 year old Reu and I, and felt really soft and cushioned on my shoulders especially. The weave is lovely and supportive and I got some of the most supportive carries I can remember with it. At 250gsm it's a medium weight wrap, making it a good all rounder. I also cannot praise enough the beauty and the complexity of the dye work. I've tried to show this in my photos but it really is a piece of art and the colours work beautifully together. This is definitely on my shopping list when funds allow!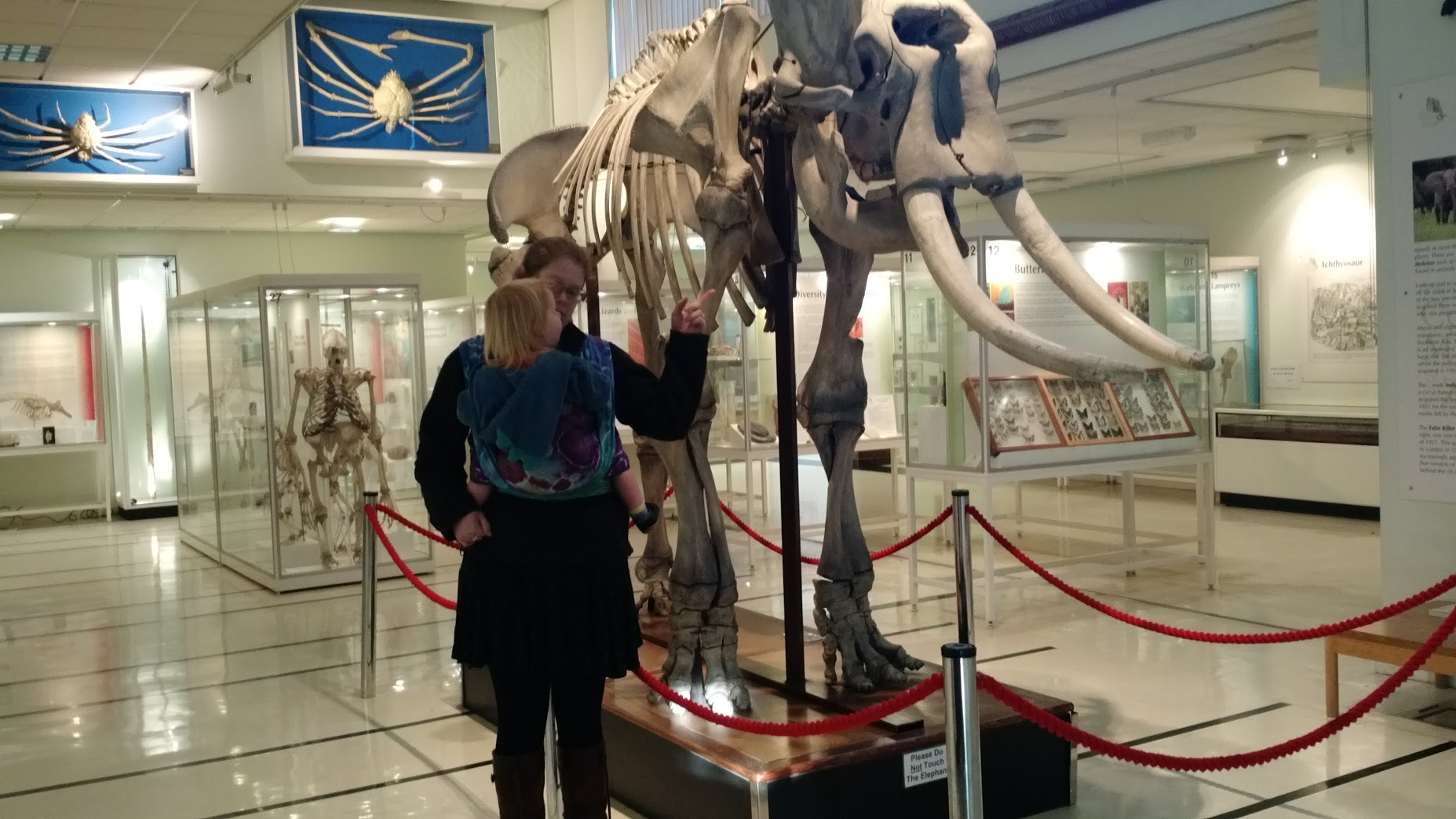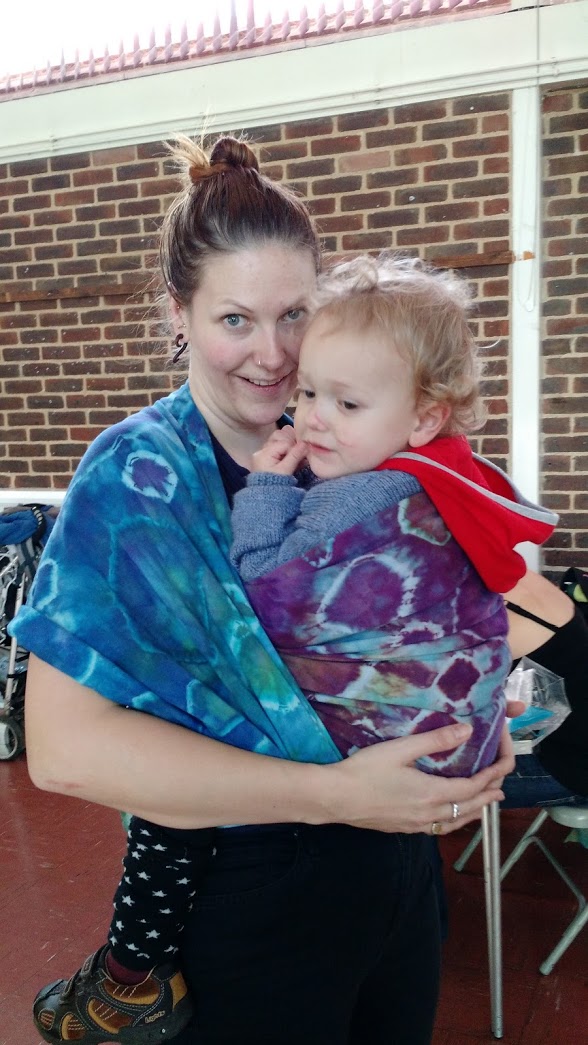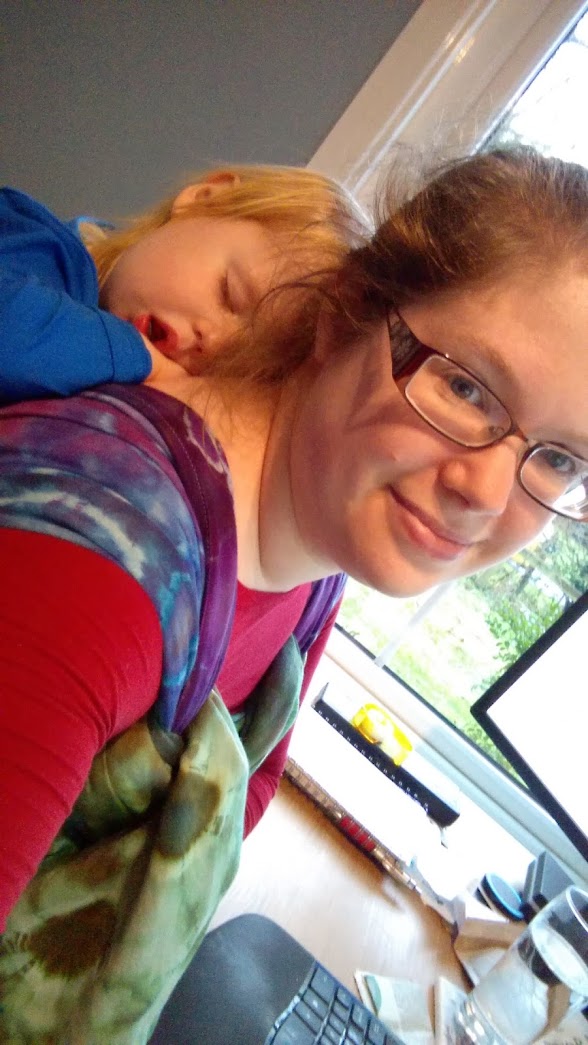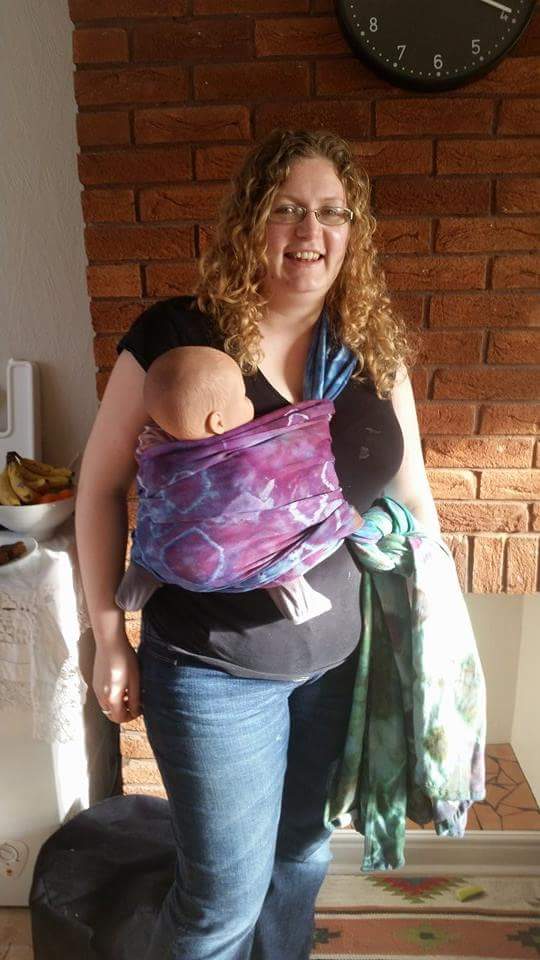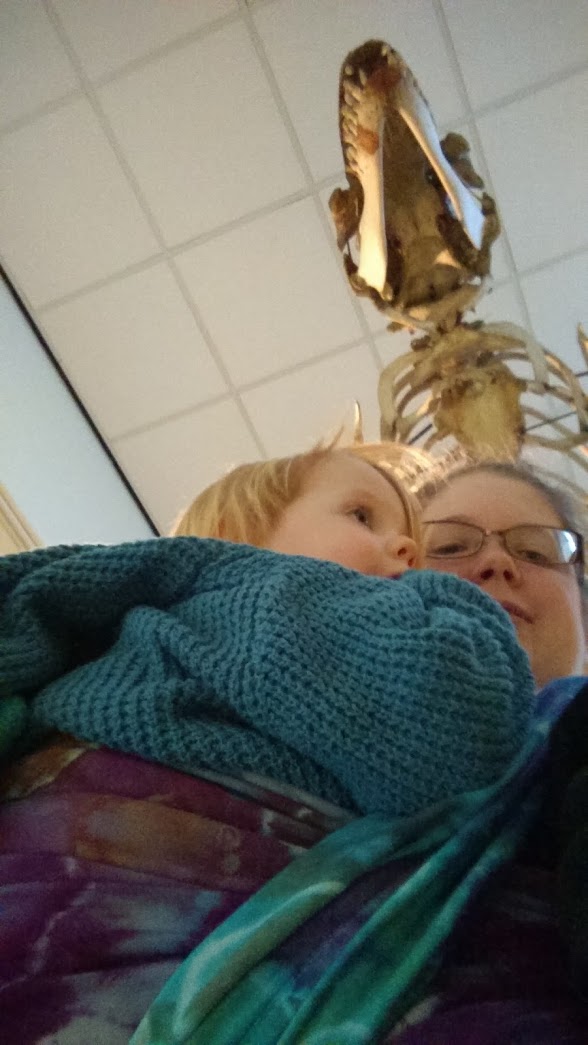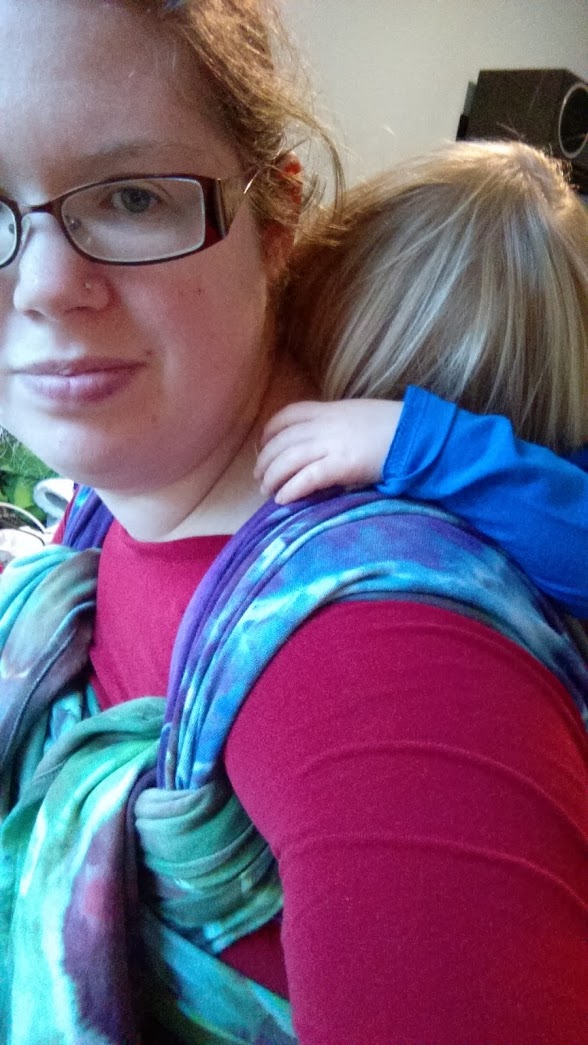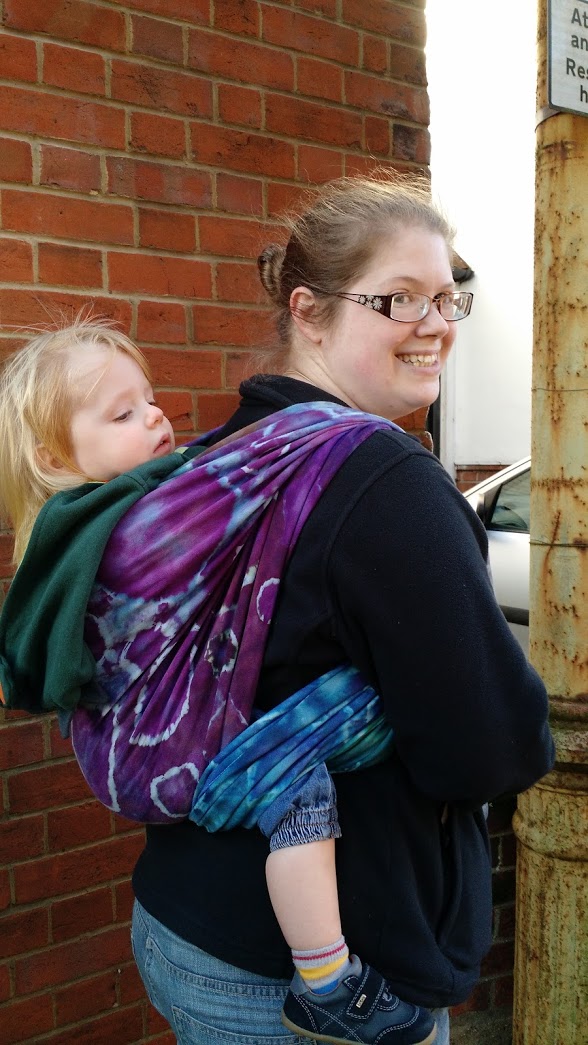 So if you're looking for a super soft yet really supportive wrap which is a joy to use, Cirrus could answer your desires. I personally adore the pops design (and have ordered something very exciting featuring it), but if it's not your cup of tea, you can pretty much let your imagination run wild and get your dream wrap design, with the wonderful Cirrus as the base wrap. And when your babywearing days are over (let's pretend this won't ever happen), your personal design could become a meaningful keepsake to remind you of that lovely close time carrying your little one.