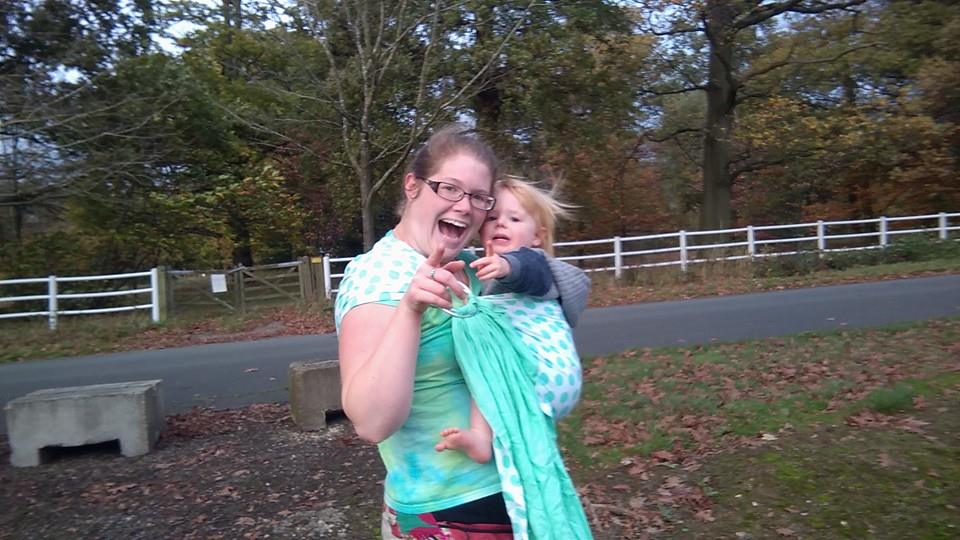 Manufacturer – Cookiie Slings
Design – Premium cotton Cookiie ring sling
Colour – Sea Farer polka – sea green (reversible)
Blend – 100% cotton
Size tested – Ring sling
Retail price of tested design and size – 1,850 INR (approx £18.40 at time of review)
Provided to me by – Cookiie Slings
Website – Cookiie Slings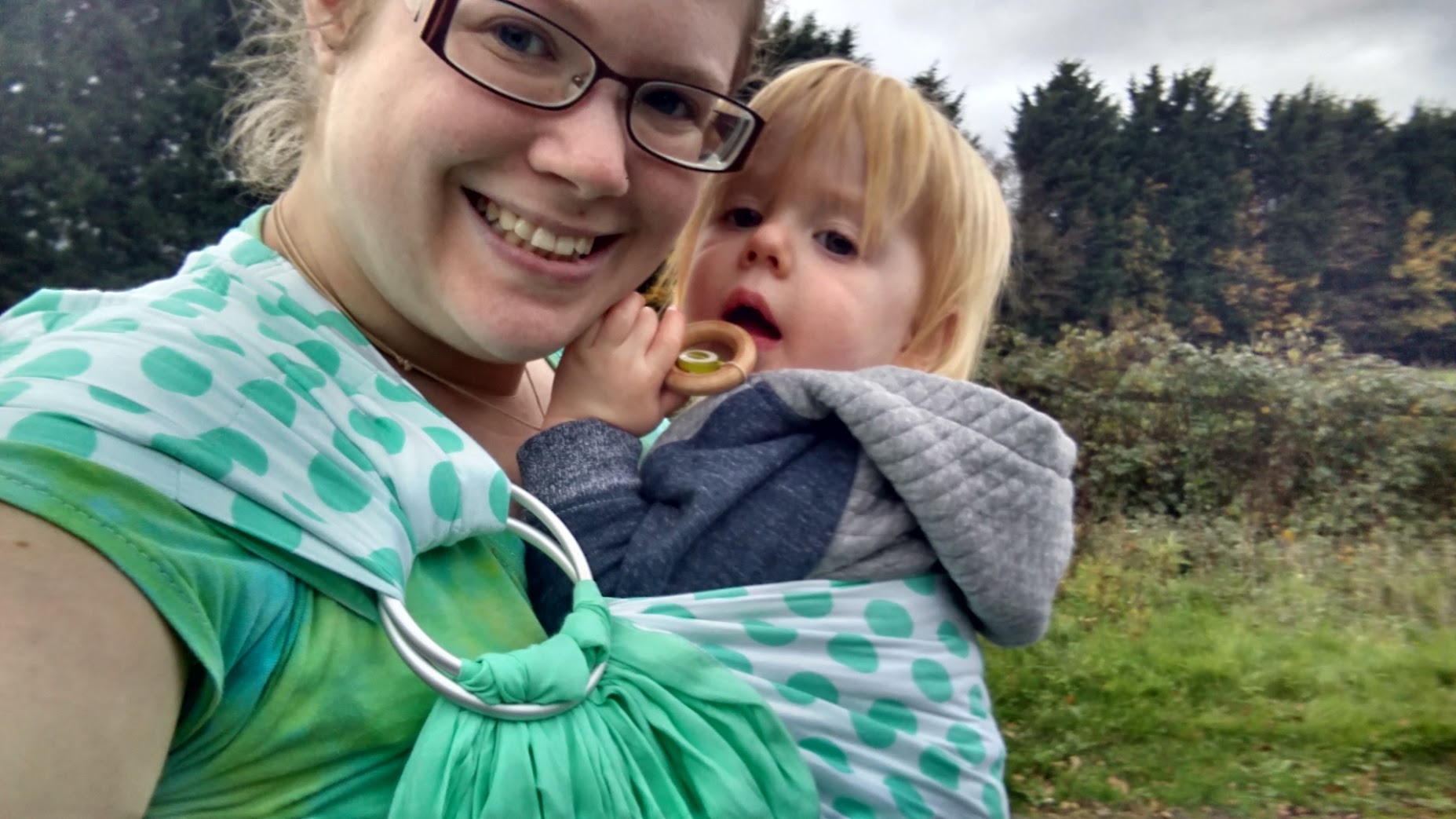 Initial thoughts on design, colour and feel
The Cookiie ring sling is made from a double layer of cotton material, rather than the more frequently used woven wrap fabric. The material is therefore thinner than other ring slings I have used so I wasn't sure how supportive it would be when carrying my 21 month old toddler. I like the design and it's nice that the fabric used means that each side of the reversible design is truly different. One side is a plain sea green, while the other is white with pale green polka dots. The stitching is nice and neat and the rings used are nice and sturdy (some other affordable ring slings can have thinner, less sturdy looking rings).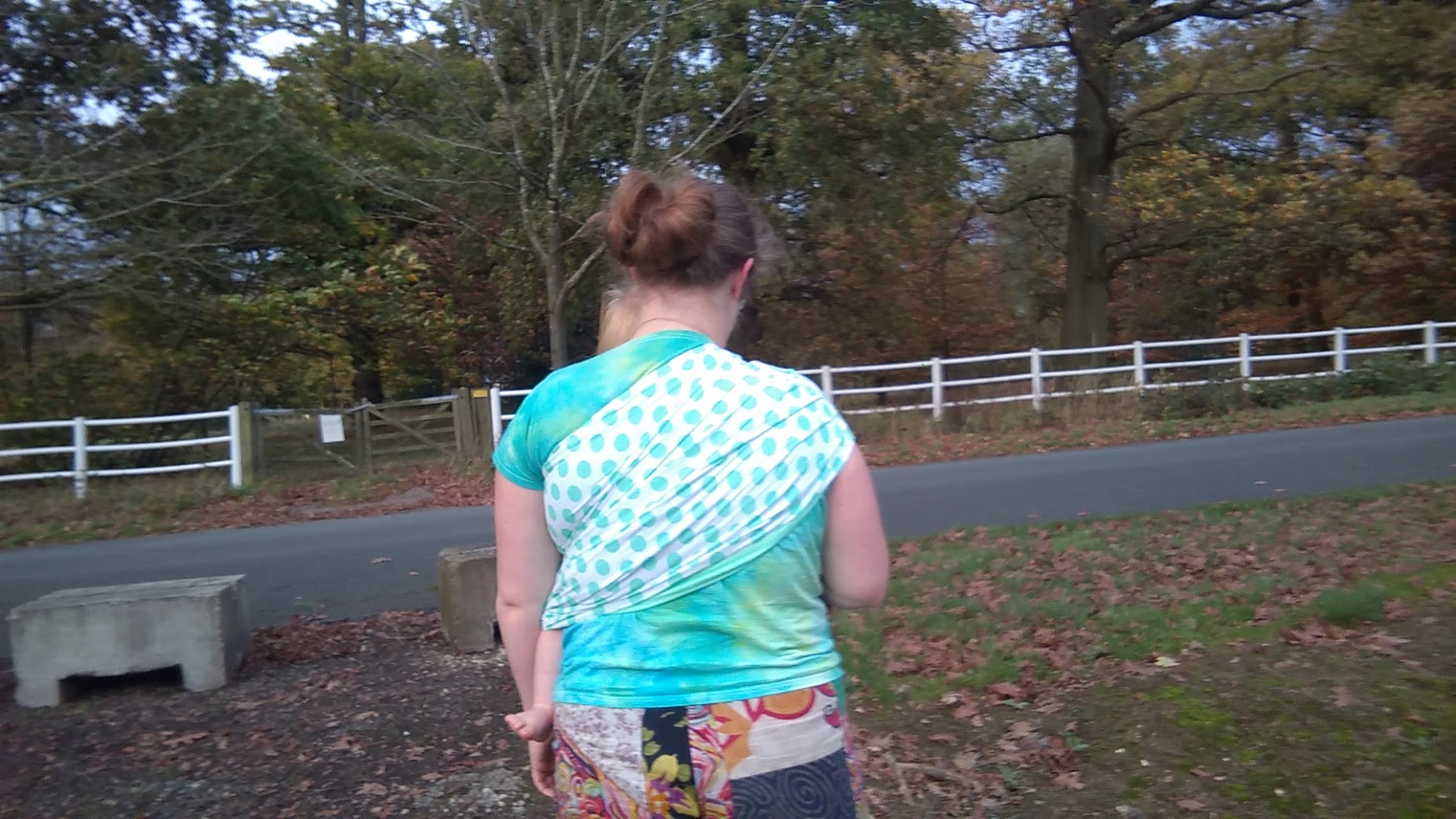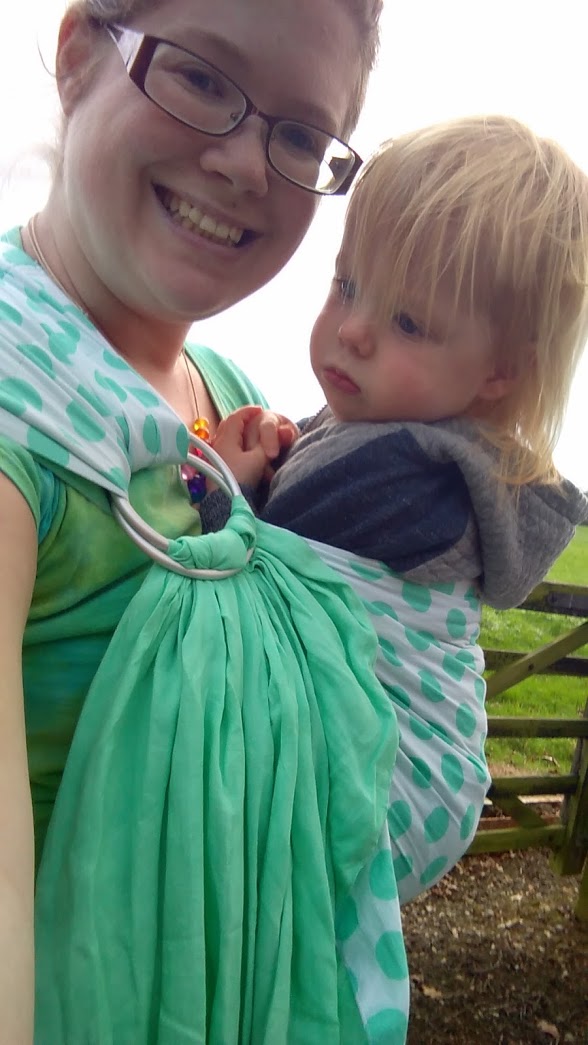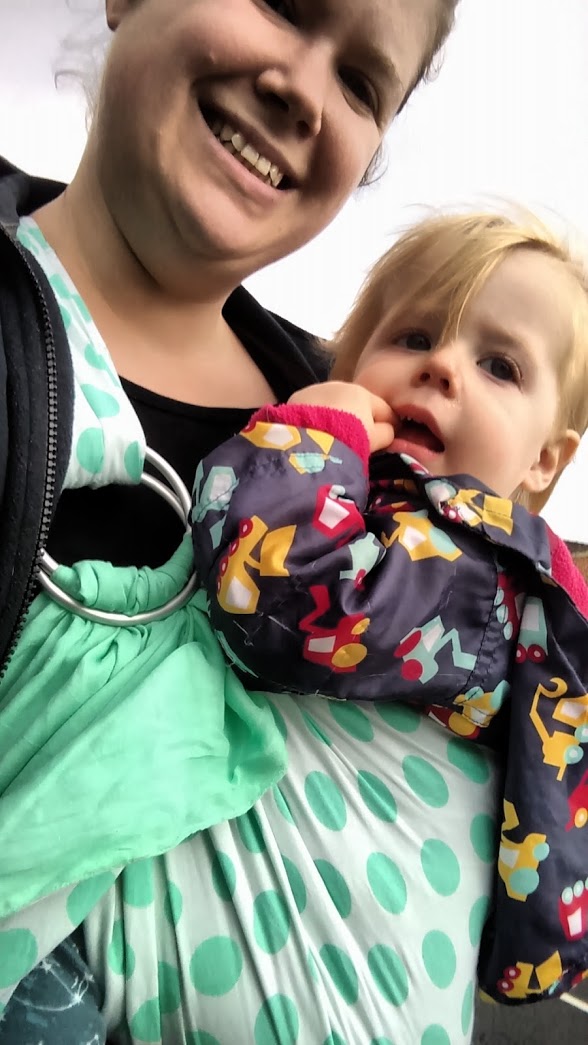 Carrying thoughts
My concerns over supportiveness were unfounded and the Cookiie ring sling took Reu's weight well. I found it slightly less supportive over my shoulder than i do with other ring slings, but I managed to rectify this somewhat by positioning more carefully to ensure the weight was spread as comfortably as possible. When preparing the sling for use the fabric moved through the rings quite easily, however once Reu's weight was added it became harder to pull through to tighten. I found that as far as tightening went it was similar to a muslin or 100% linen ring sling, in that you had to tighten it more incrementally along the width of the sling than you would with a typical woven wrap fabric. Once I had tightened it, it held very well with no slipping or sagging at all. The sling being made of a thinner fabric did make it nice and cool and I can see this being really nice and breathable in hotter weather (I reviewed in UK October and November so no hot weather use here!). We used it for several walks and shopping trips and after the initial tweaks to fitting technique found it just as supportive and comfortable as other ring slings.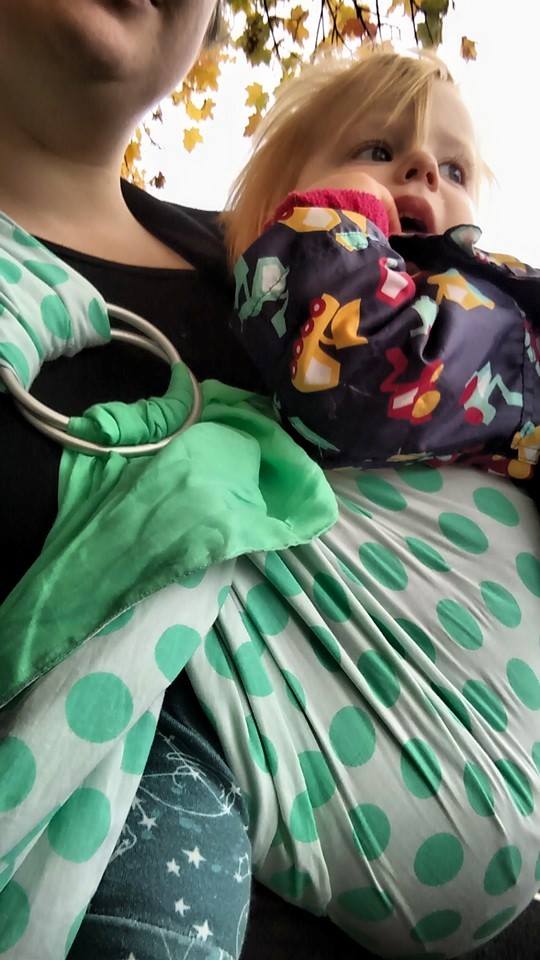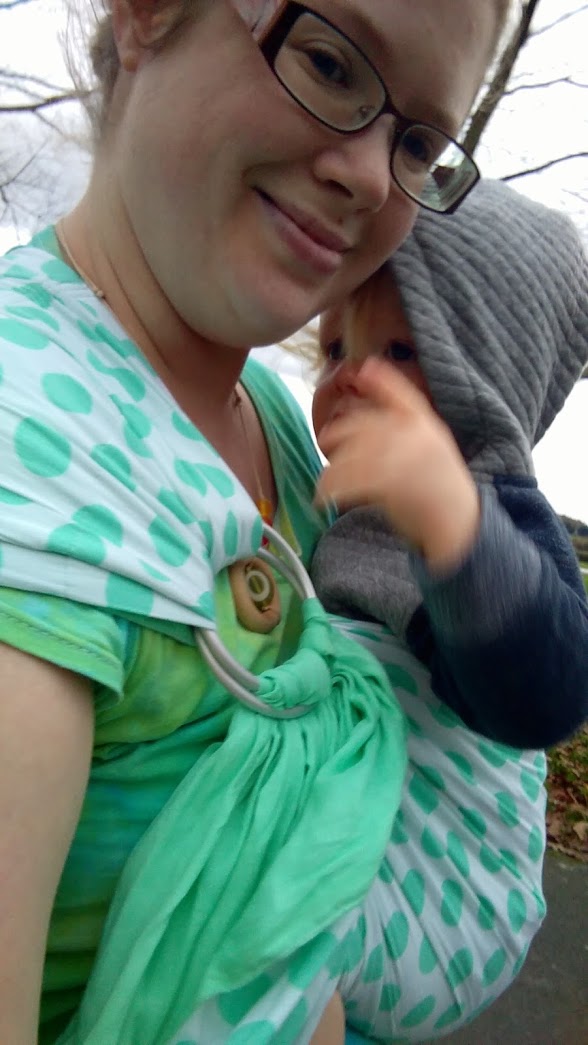 Overall thoughts
Cookiie ring slings are a very affordable option (do allow for shipping and customs costs), and are significantly cheaper than many other ring slings available. They do require a bit of extra attention when fitting and tightening, but as with other non woven wrap fabric slings (such as muslin ring slings), this can be adapted to for the benefits of affordability, coolness and aesthetics. It could also make a really nice holiday sling due to the coolness, and the thinner fabric means it packs down smaller than other ring slings. Overall I was happily surprised that the Cookiie ring sling was as supportive as it was, and it certainly has some benefits over some other ring slings. Cookiie slings have lots of other slings including a nice looking soft structured carrier, and accessories on their website so if you do decide to order it may be worth ordering with friends to share the shipping and customs costs.