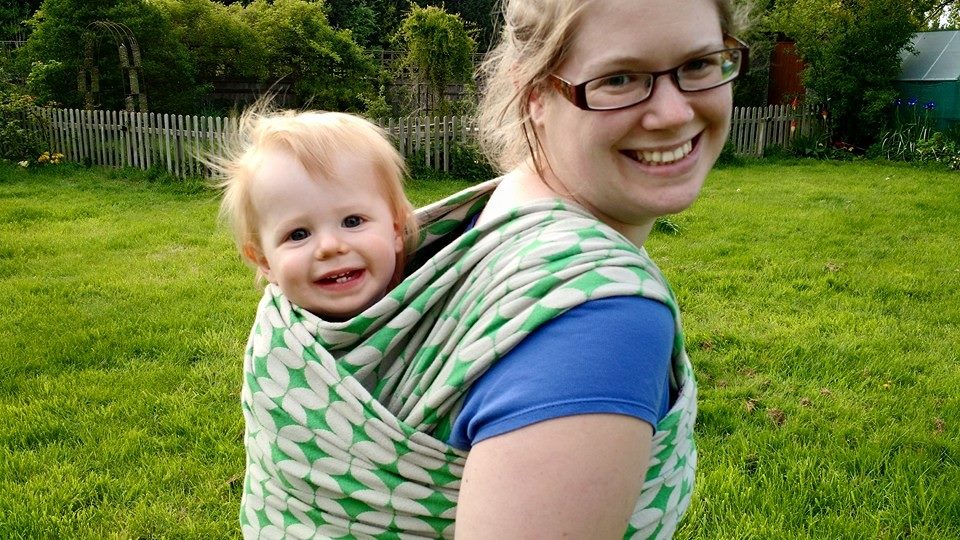 Manufacturer – KindsKnopf
Design – TulpenSterne Twin M
Colour – Green
Blend – 100% cotton
Weight – 295gsm
Width of wrap – 60cm
Size tested – 6
Retail price of tested design and size – 220 Euros
Provided to me by – KindsKnopf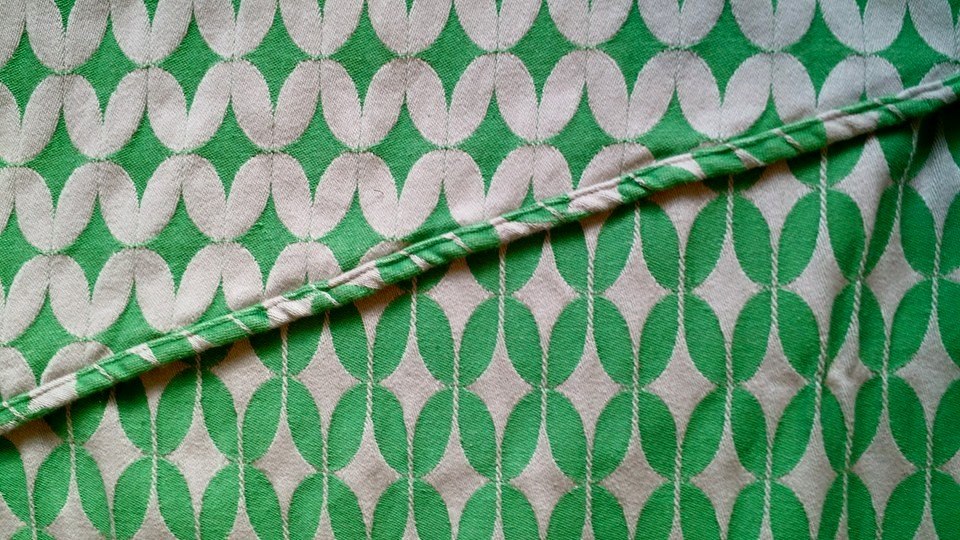 Initial thoughts on design, colour and feel
It's a lovely design, and both sides of the wrap are equally attractive. I particularly like that KindsKnopf have hemmed the edges so that you can have either side facing out and still have a neat edge. The green is a lovely fresh green, and feels very appropriate for a spring release. This wrap doesn't have much stretch to it and feels very strong. There is a slight texture to the design which should aid with grip for knotless finishes. The wrap arrived in lovely packaging; tissue paper and a special box, and with some lovely photographic instructions for some basic carries.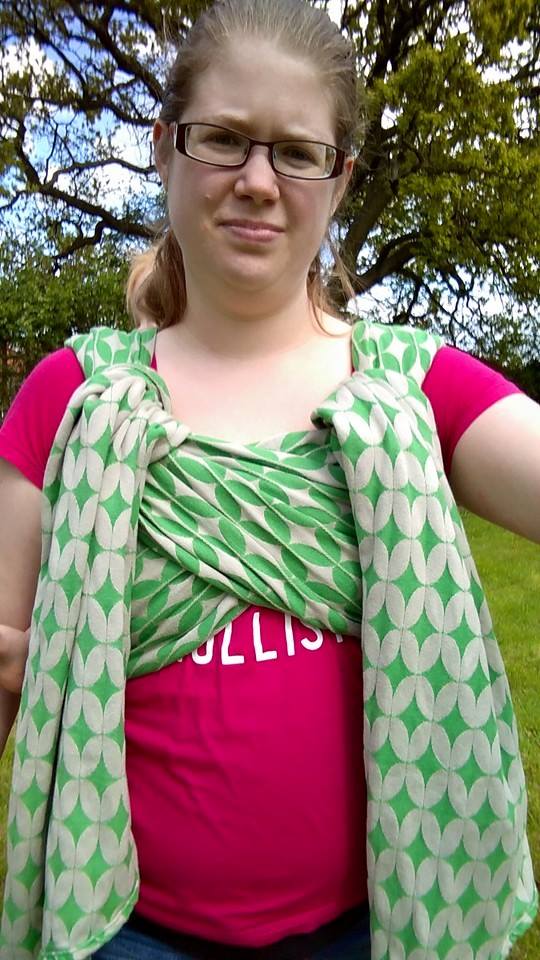 Front carry thoughts
I tried a front wrap cross carry with bunched passes. I found the wrap very supportive and strong for my toddler. The knots felt secure, and I found it easy to use. This wrap had only visited one tester before me and was brand new when it arrived with her so has had very little use. Despite this I didn't have any problems wrapping with it and it was soft, although it will certainly get softer and more flexible with time and use.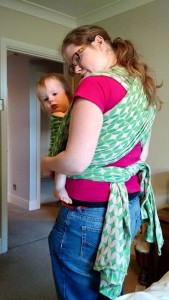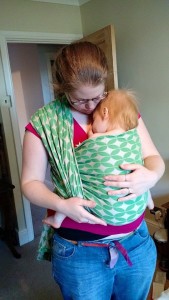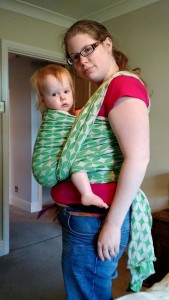 Back carry thoughts
We tried out two different back carries in the short time we had this wrap visiting; a ruck finished knotless tibetan and a double hammock with freshwater finish. The wrap was very strong and supportive, I managed a high ruck and it didn't budge at all, even with Reu enthusiastically looking and pointing at things outside. The ruck straps didn't dig at all and it looked beautiful with the knotless finish. The double hammock showed off the design really well and again, the wrap held well and supported Reu's weight really well. I found it easy to make the passes behind my back as there was minimal friction from the wrap.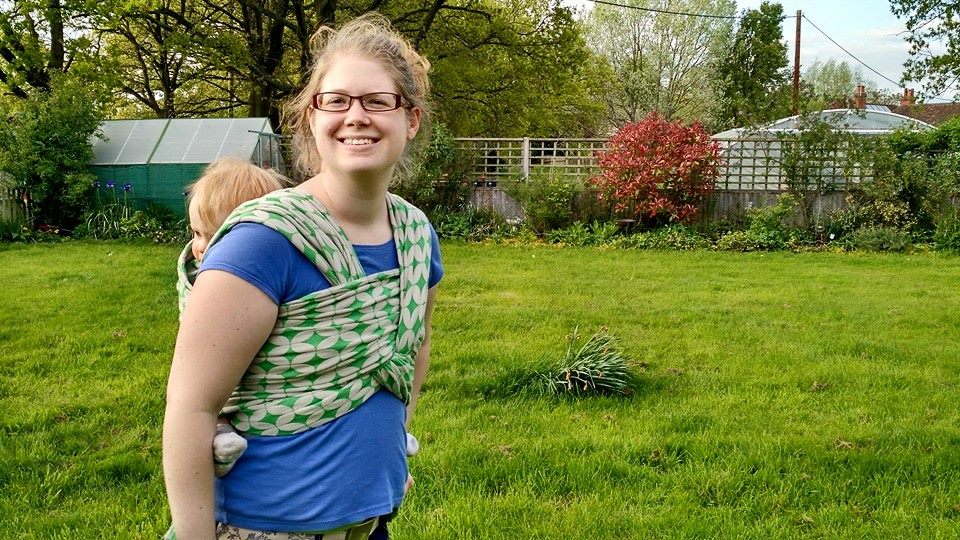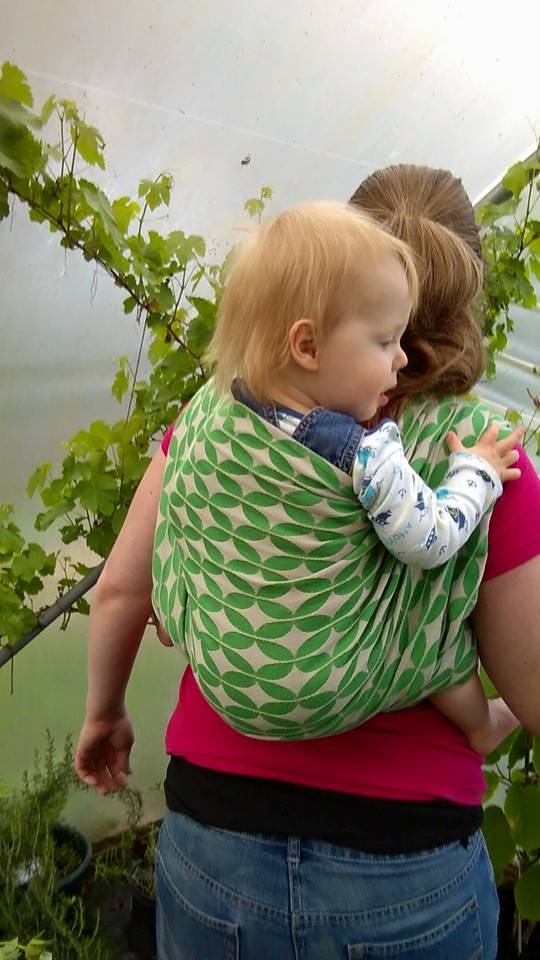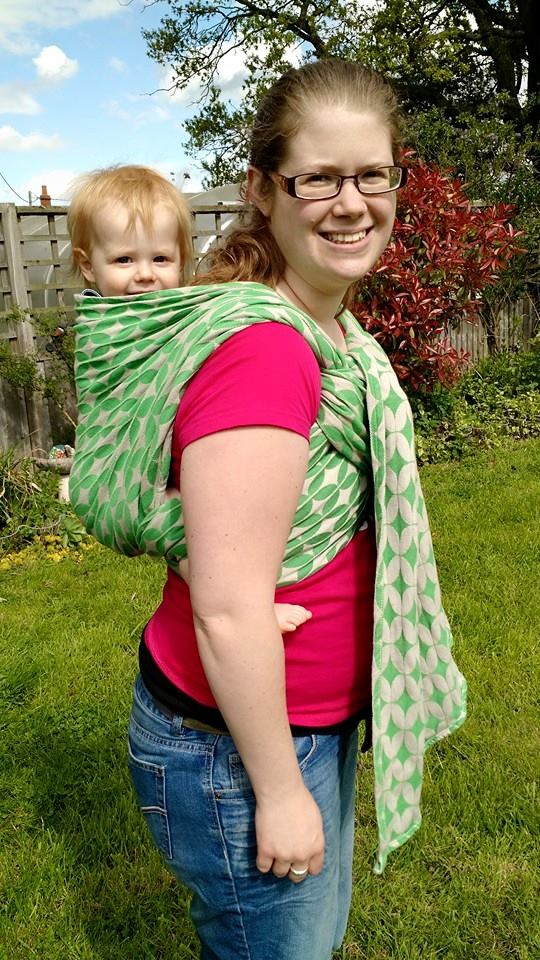 Knotless finish thoughts
The ruck finished knotless tibetan held perfectly, with no slipping or pulling at all. This is my favourite back carry and I found it very comfortable with this wrap, and it hung in a particularly attractive way.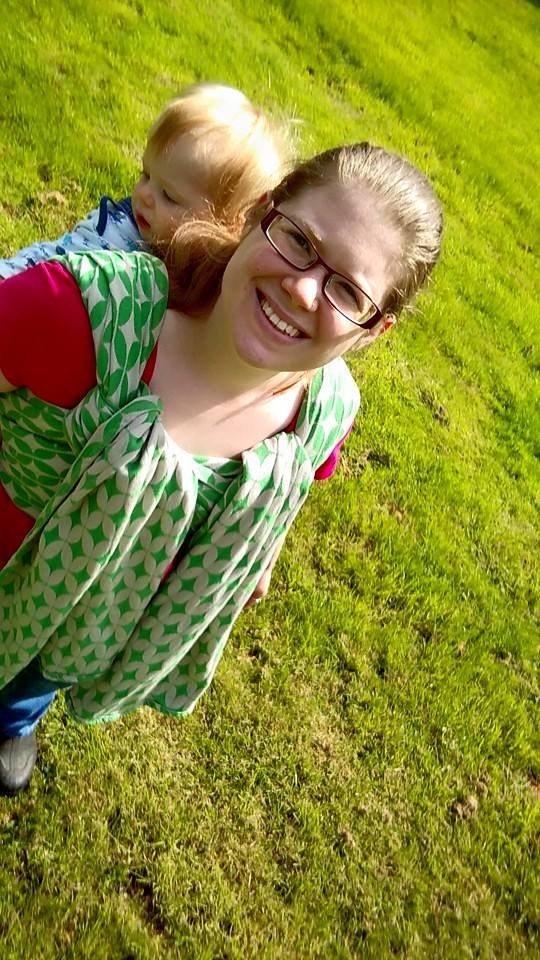 Overall thoughts
This is a very strong and toddler worthy wrap. The design is lovely (and comes in other colours), and would suit either a man or a woman, and I love the freshness of the green. I found it easy to wrap with and although it wasn't at all stiff, I am sure it would become lovely and soft with further time and use. The main feeling I'm left with after this wrap's visit to us, is how supportive it was, a real workhorse of a wrap.