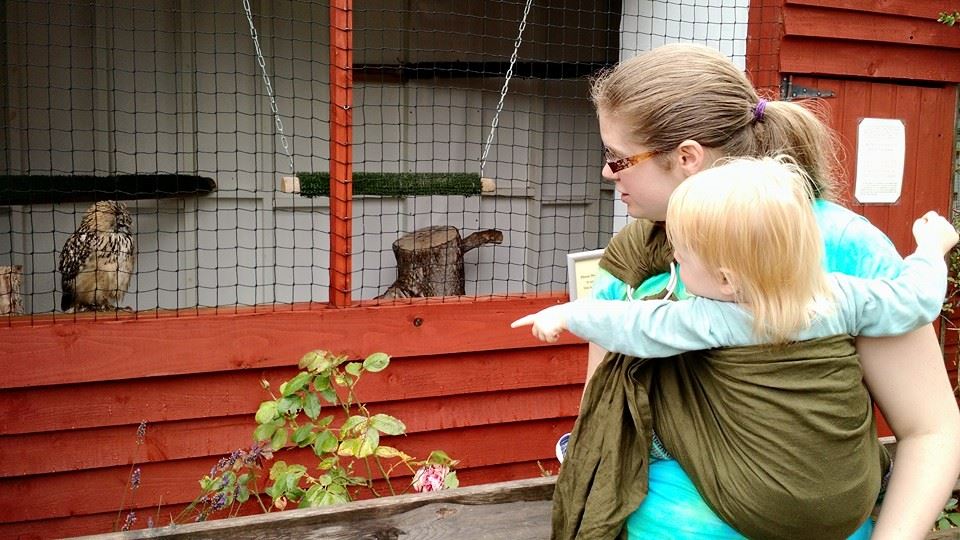 Manufacturer – Soul – Ring Slings
Design – Single layer linen
Colour – Olive
Blend – 100% linen
Retail price of tested design and size – 2000 INR (approx £20 at time of review)
Provided to me by – Soul – Ring Slings
Website – Soul Slings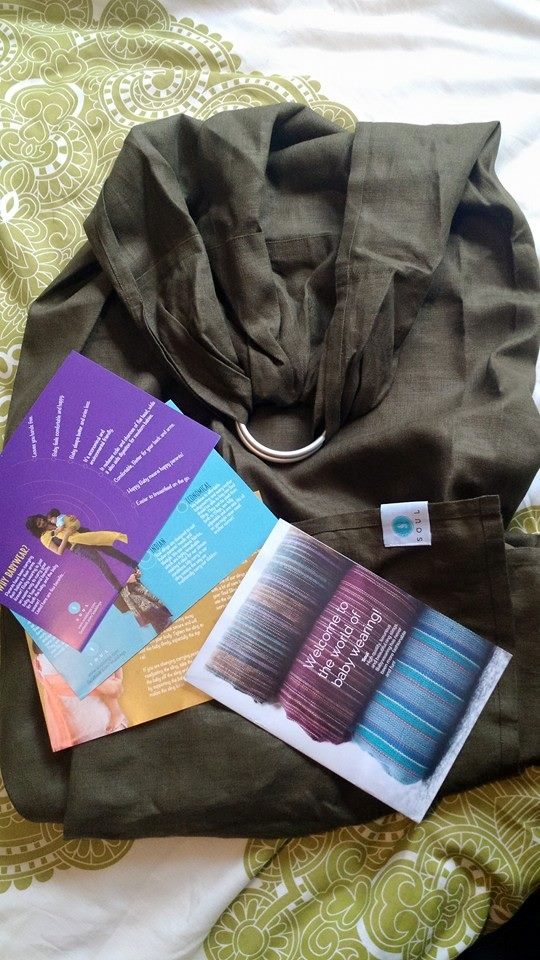 Soul Slings are an Indian, family run company making ring slings and promoting babywearing. Their prices start from the equivalent of approximately £15, so they are a very affordable ring sling producer, and they have some really lovely designs. I have tested their 100% linen single layer olive ring sling, which has a gathered shoulder.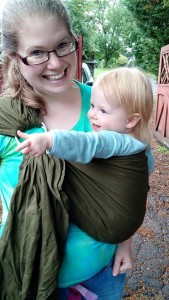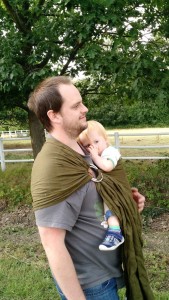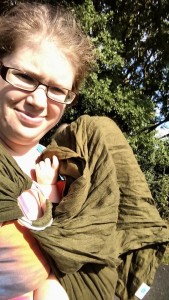 Being 100% linen the fabric was a little stiff to pull through the rings initially but this has already improved with use and I'm sure with a little more use it will glide through easily. The linen is really strong, and lovely and light and airy. Soul say their ring slings are good for hot weather so we've been testing this one out on hot days and in our very warm polytunnel (a polytunnel is like a giant plastic greenhouse for growing plants, and it can get very hot in there). Even in the hottest we've tested it with it's remained cool throughout, and you can even feel a lovely draft though the fabric.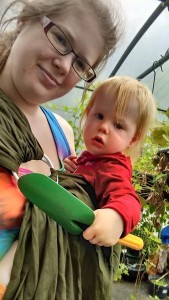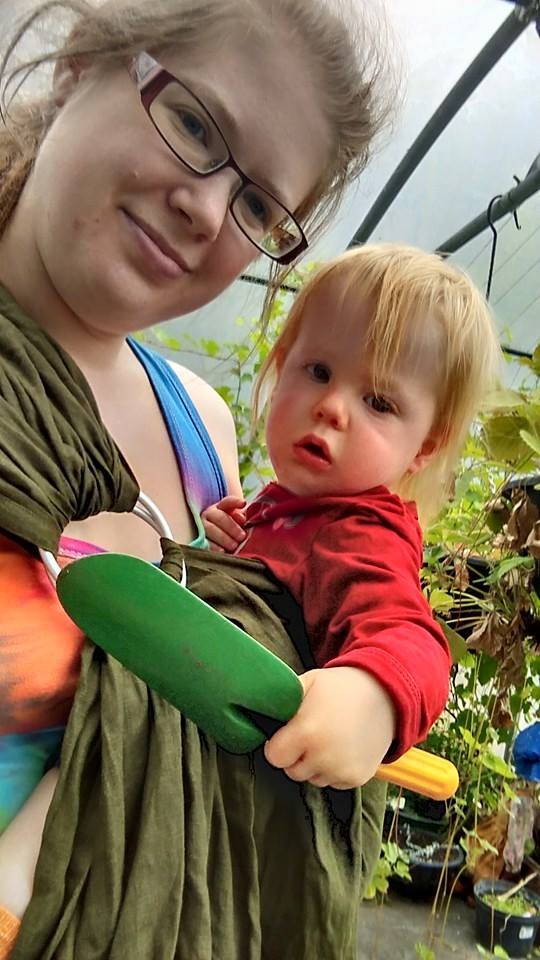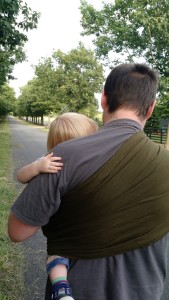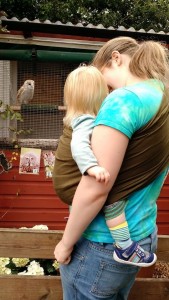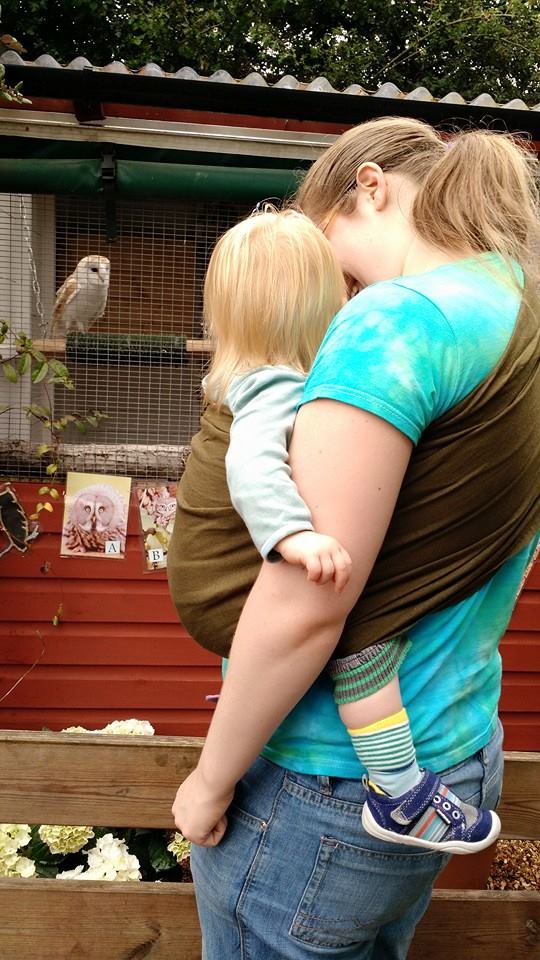 The fabric is much thinner than most woven wrap fabric ring slings available, but it is thicker and more supportive than the muslin ring slings (also marketed for warm weather), that are on the market. With the muslin ring slings you have to pay a bit more attention to your strand by strand tightening to get a comfortable carry, and I found the Soul ring sling to be in between this and a thicker woven wrap ring sling, where you can get away with being a bit less precise. However this is easily adapted to and once you have the ring sling set up for you and your baby you probably won't need to make many adjustments anyway. I also really liked that the manufacturer and safety label are within the shoulder so hidden from view.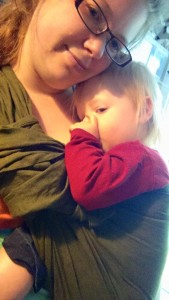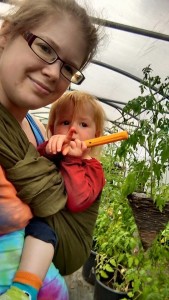 Overall I found the Soul ring sling a really nice, cool and supportive ring sling, and excellent quality and value. It was great in the hot weather but would be equally good anytime of the year, as with other ring slings. These ring slings would make a great addition to a personal or library/consultants stash.