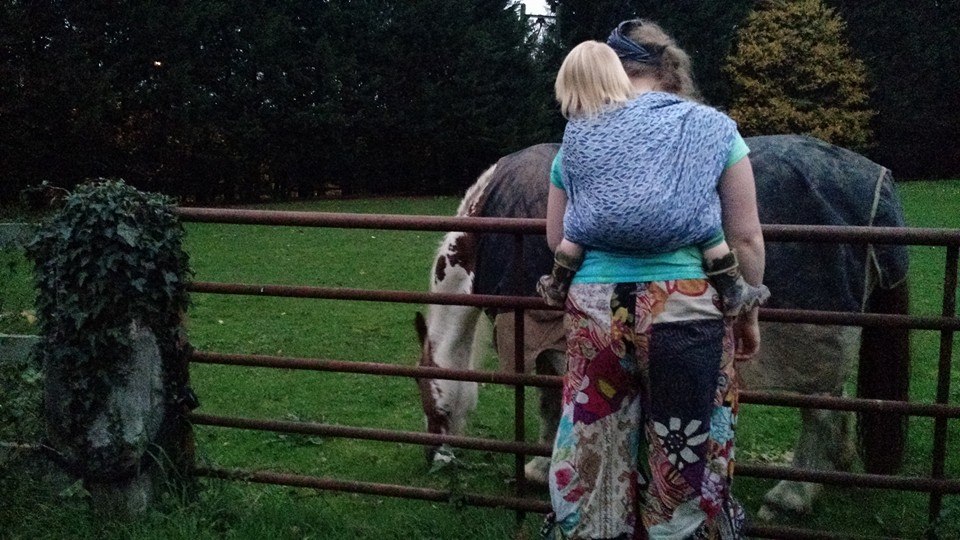 Manufacturer – Nona
Design – Imagine
Colour – Blue Ice
Blend – 100% cotton
Weight – 246gsm
Width of wrap – 68cm
Size tested – 6
Retail price of tested design and size – £59
Website – Nona woven wraps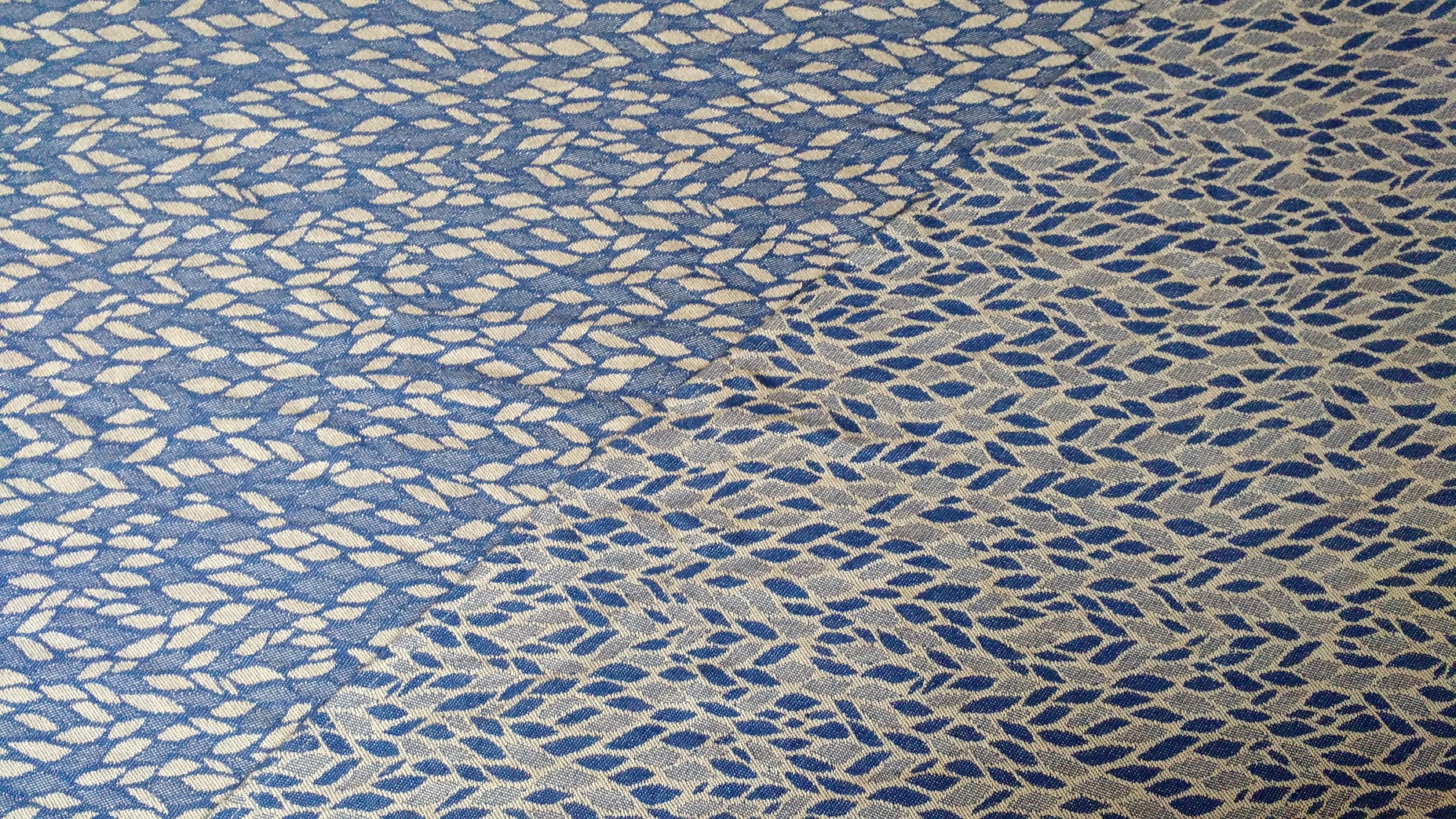 We recently had a Nona Imagine Blue Ice wrap visit us for testing. Nona are a new Dutch woven wrap brand started by two mothers who share a love of babywearing. They aim to provide stylish and dependable wrap designs for every budget. They have several designs currently released or coming soon and I think they all meet their aim for stylish designs, in fact they remind me of a much more expensive wrap company, with the simplicity and beauty of their designs. At £59 for a size 6, they are also more in budget for most people than many of the other companies available.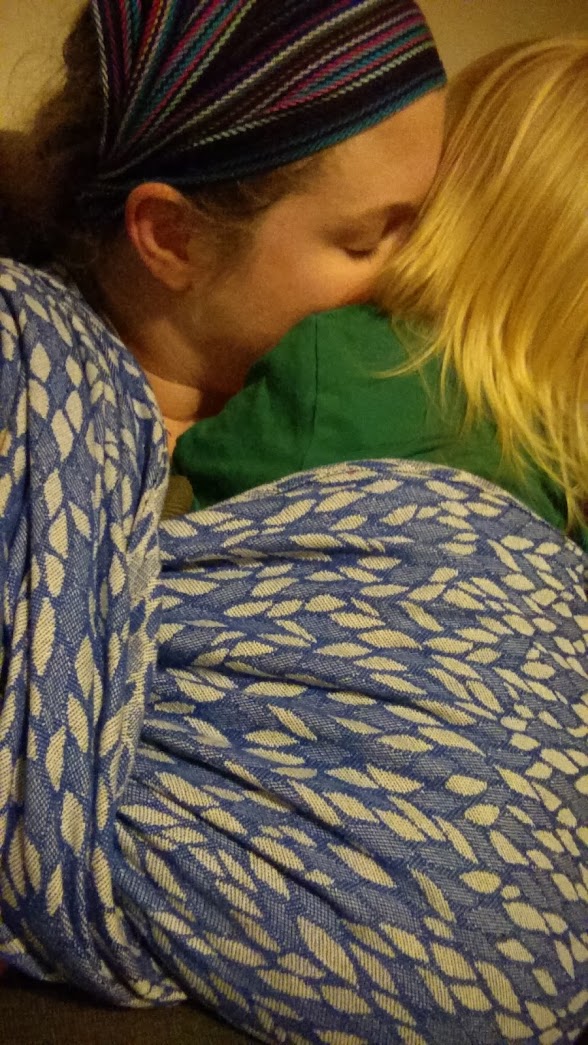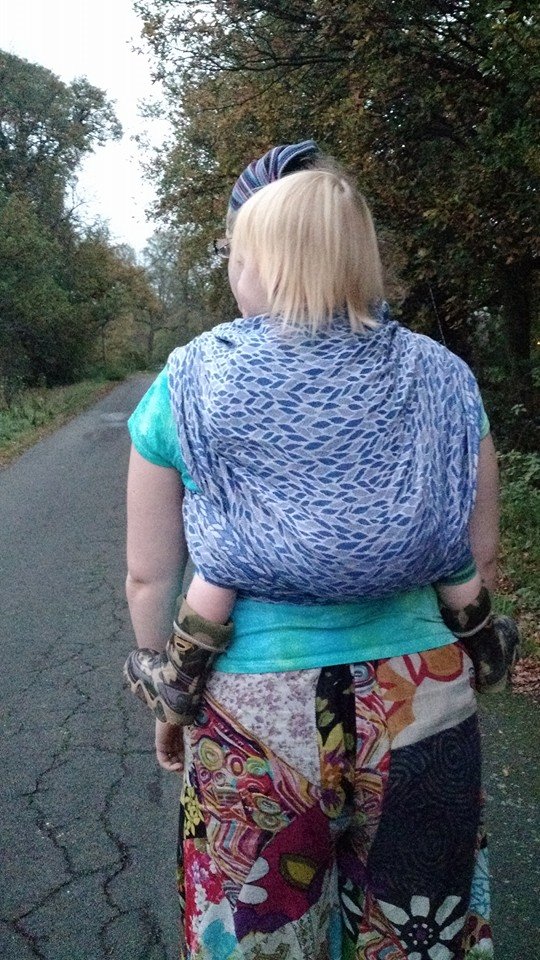 The first thing I noticed about this wrap was quite how long the tapers are! I measured them at 70cm, and having compared to several other brands, that is over twice the length of most in my collection, and three times the length of some. Taper length is a matter of personal choice, but when using the wrap I actually didn't notice much of a difference from other wraps, although with a size 6 I didn't do any carries that involved tying into the tapers. As far as wrapping with Imagine goes, I found it a really sturdy wrap and was plenty strong enough for 21 month old Reu, and would easily support a much larger child. It's not the softest wrap I've ever used, although I would expect it to soften further with more use, but it wasn't stiff, so it was nice and easy to wrap with and held both front and back carries very securely. The texture to the wrap helps it hold knotless finishes well with no slipping.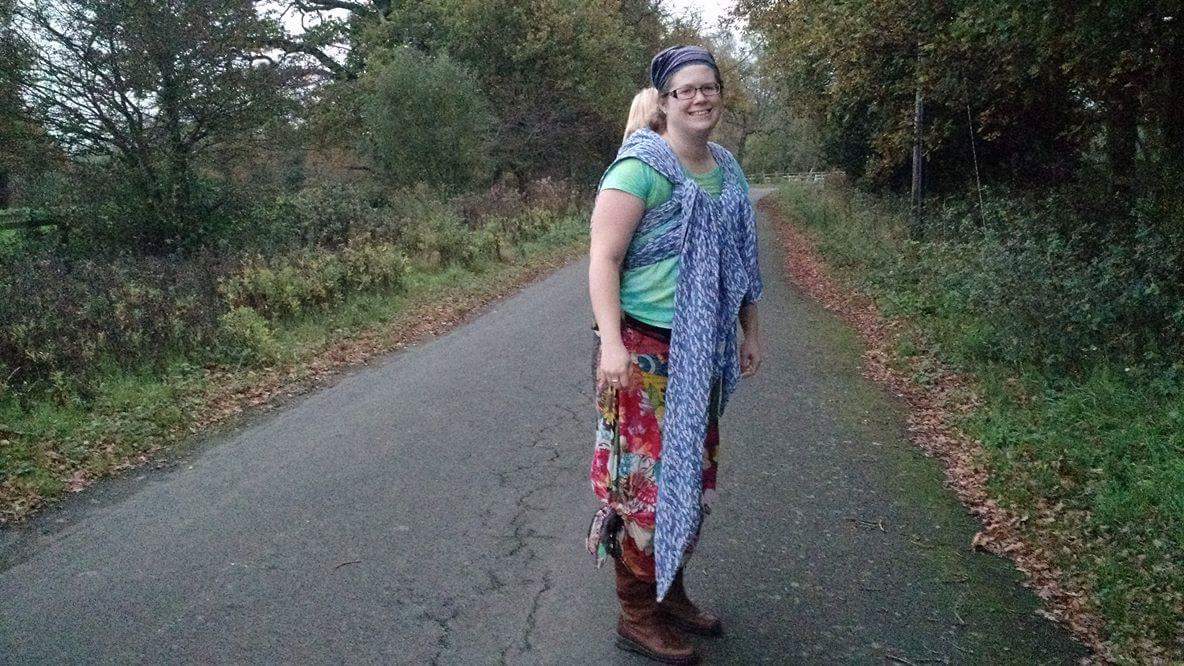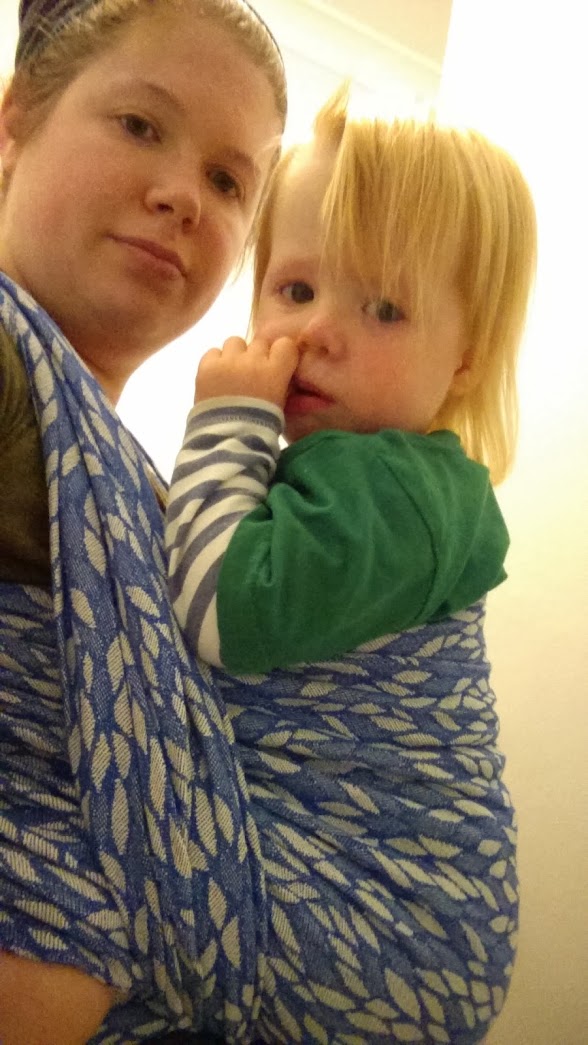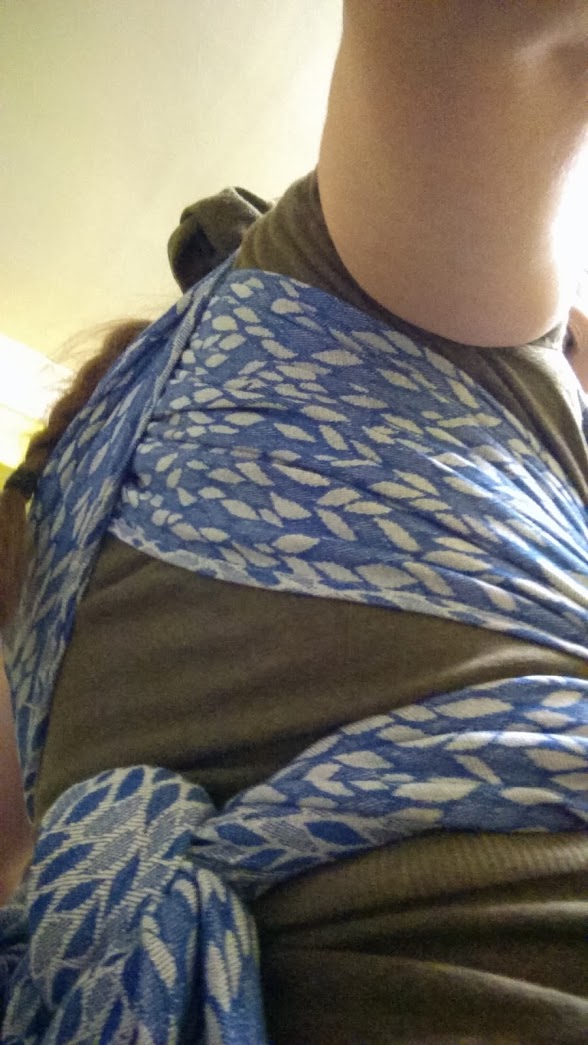 Overall, I think this a beautifully designed and good all round wrap. You could use it with any age child and it will certainly be supportive enough for several years worth of carrying as your child grows. It would be nice if it were a bit softer but with a little bit more use it could be lovely, as this wrap was nearly new when it came to stay so it's hard to judge. I think these are some of the most classically beautiful of the more affordable wraps that I have seen, they have the appearance of a high end wrap without the price tag and I look forward to seeing what other designs Nona comes up with and how their company develops.