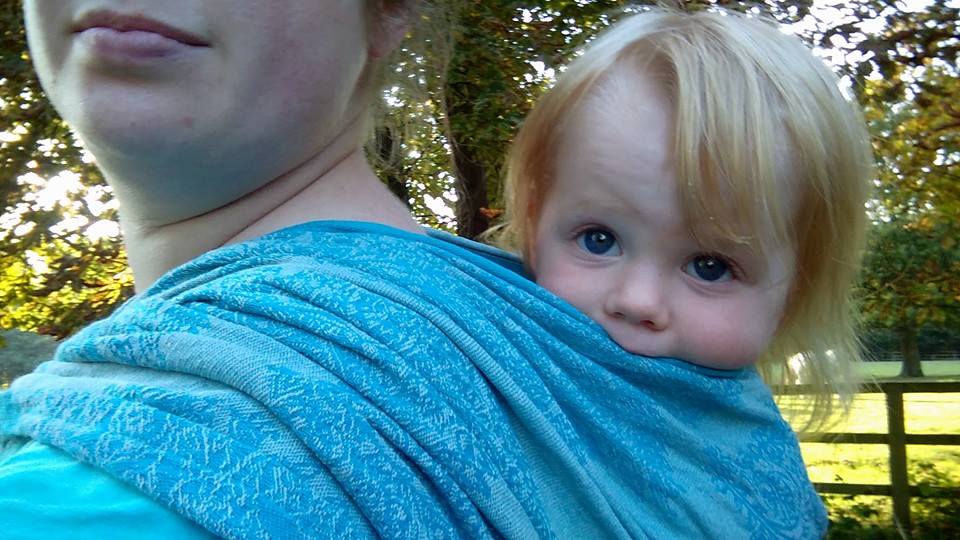 Manufacturer – Diva Milano
Design – Diva Essenza
Colour – Lago
Blend – 100% cotton
Weight – 250gsm
Width of wrap – 67cm
Size tested – 6
Retail price of tested design and size – 99 Euros
Provided to me by – Diva Milano
Website – Diva Milano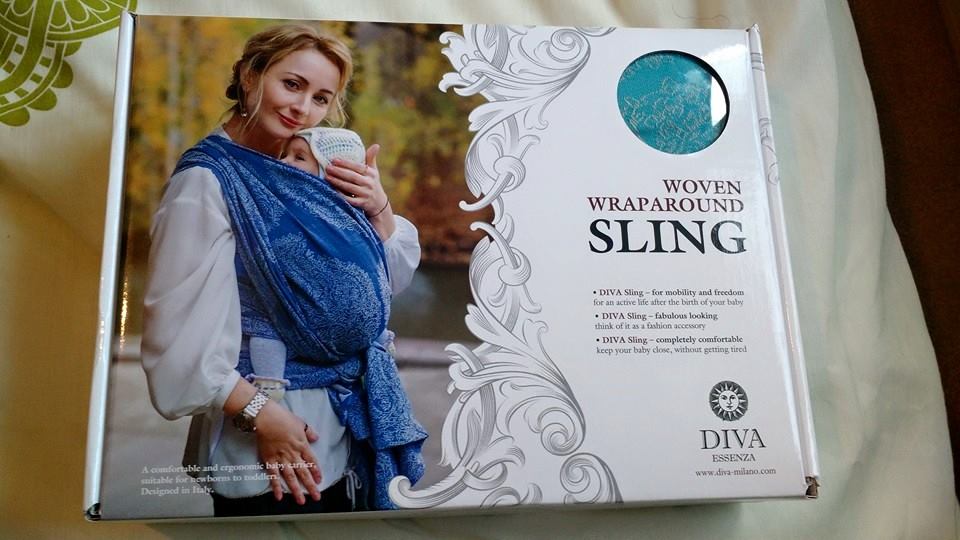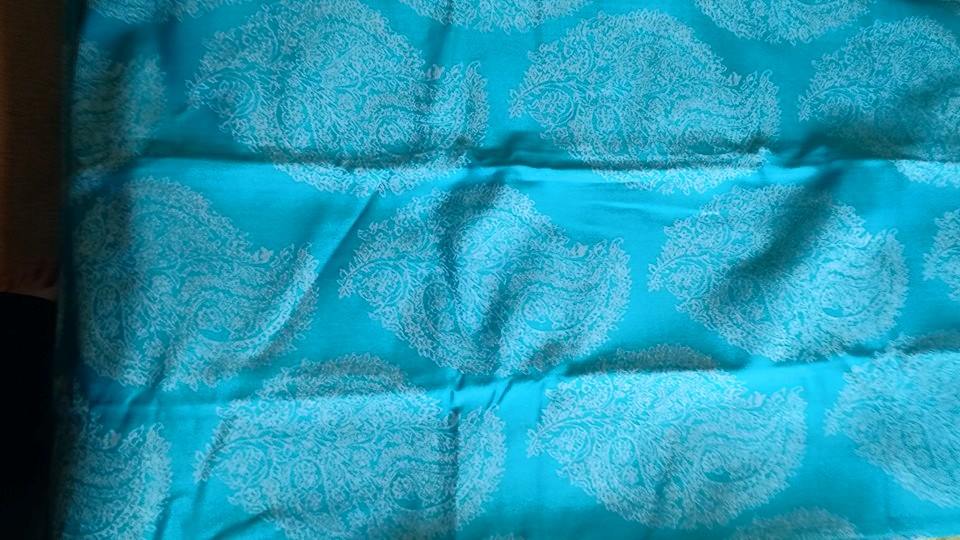 A little while ago we had a Diva Essenza Lago wrap here for testing (which was then given away on the Sling Sally Facebook page). Diva Essenza is a sub brand of Diva Milano, with Essenza being of a lower price range than the standard Milano range. As you can probably tell from the company name, Diva Milano is an Italian company, and I feel that comes through in their designs as they tend to have a very classic and sophisticated look. Lago is one of the 34 different colour and blend options available in this design, with linen and bamboo blends available as well as 100% cotton. The design element has a textured raised nature to it, so and the opposite is true on the reverse to there is an obvious difference in feeling between each side. The wrap arrived in a nice box with pictures of different carries and a little viewing window so you could easily see the colour of the wrap within.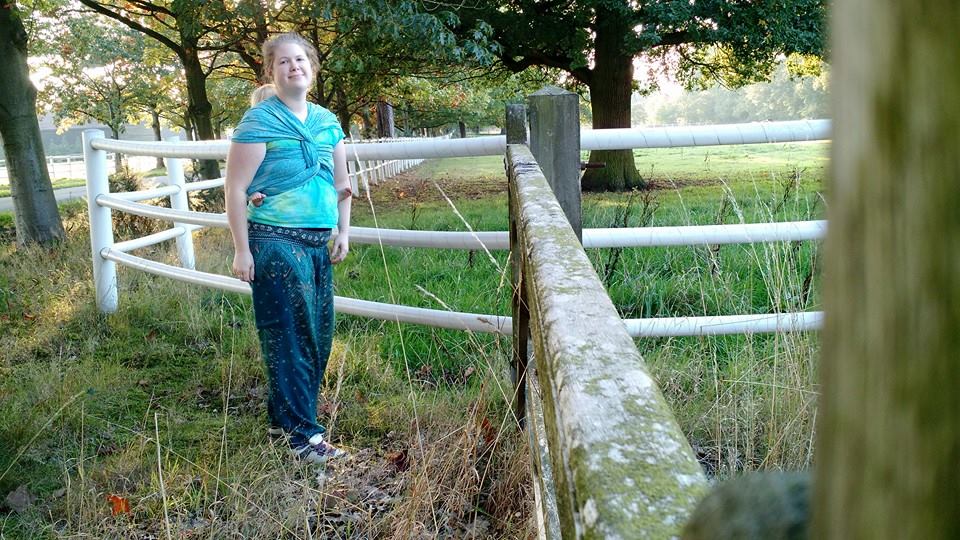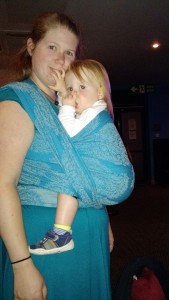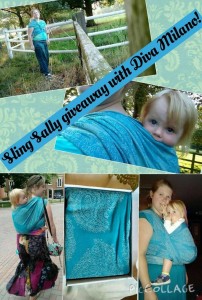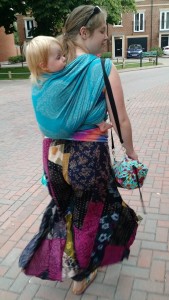 Over the time that we had Lago here we tested it with various front and back carries, and for various different occasions. It was the natural wrap of choice for a fancy event we attended to celebrate my aunt and uncle's 60th wedding anniversary, as it's such a beautiful and subtle design, and the colour matched my dress perfectly. It was also the obvious choice when teaching a French/Italian friend to wrap! Straight from new it was easy to use and within a short time had become lovely and soft and floppy, while still being nice and supportive for toddler Reu (about 19 months at the time of testing). It's certainly soft enough for a newborn and is a good middle ground weight to be thin enough to easily wrap round a small baby, while still having the thickness and strength to comfortably carry an active toddler. The grippiness provided by the textured 'back' side and design held knotless finishes well, although did provide a little more friction than I'd have liked when tying knots. It didn't however impede me when I was carrying out a double hammock with saltwater finish, which involves several spread and bunched passes close together, so the grippiness is not too much.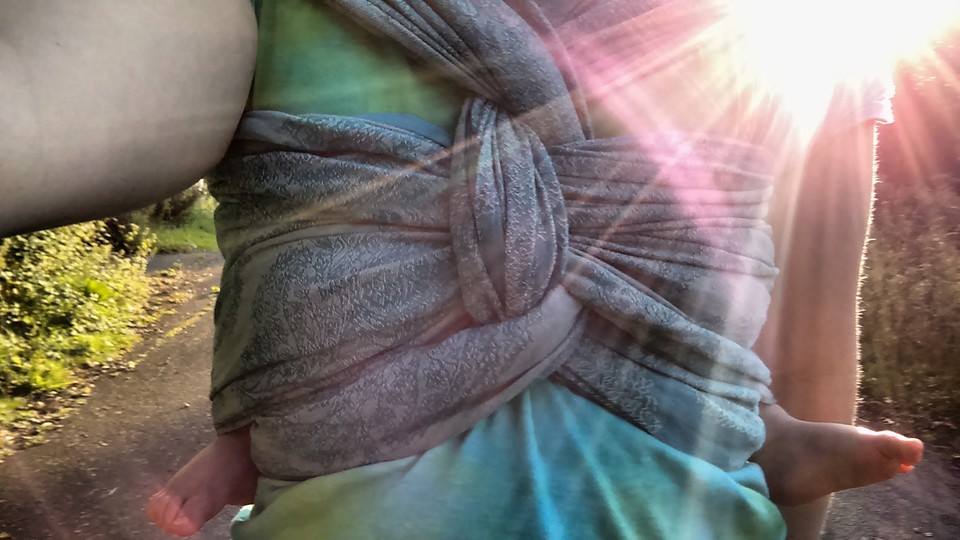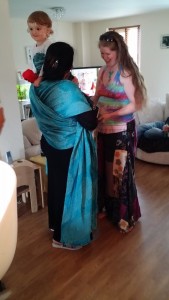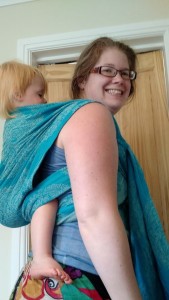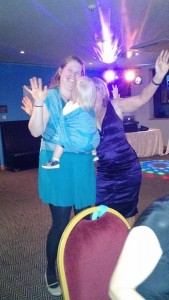 Overall, I really liked Lago. The design would go with any outfit or occasion, and with the amount of colours on offer there's bound to be at least one you like. If you can only have one wrap but want something that would work just as well on the school run as at a wedding, and that can take you from newborn to toddler, then this could be the wrap for you.