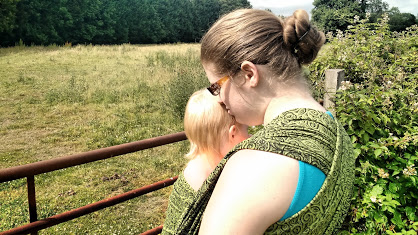 Manufacturer – Mokosh-wrap
Design – Eywa
Colour – Tree
Blend – 48% cotton, 52% silk
Weight – 262gsm
Size tested – 7
Retail price of tested design and size – 194 euros
Provided to me by – Mokosh-wrap
Website – Mokosh-wrap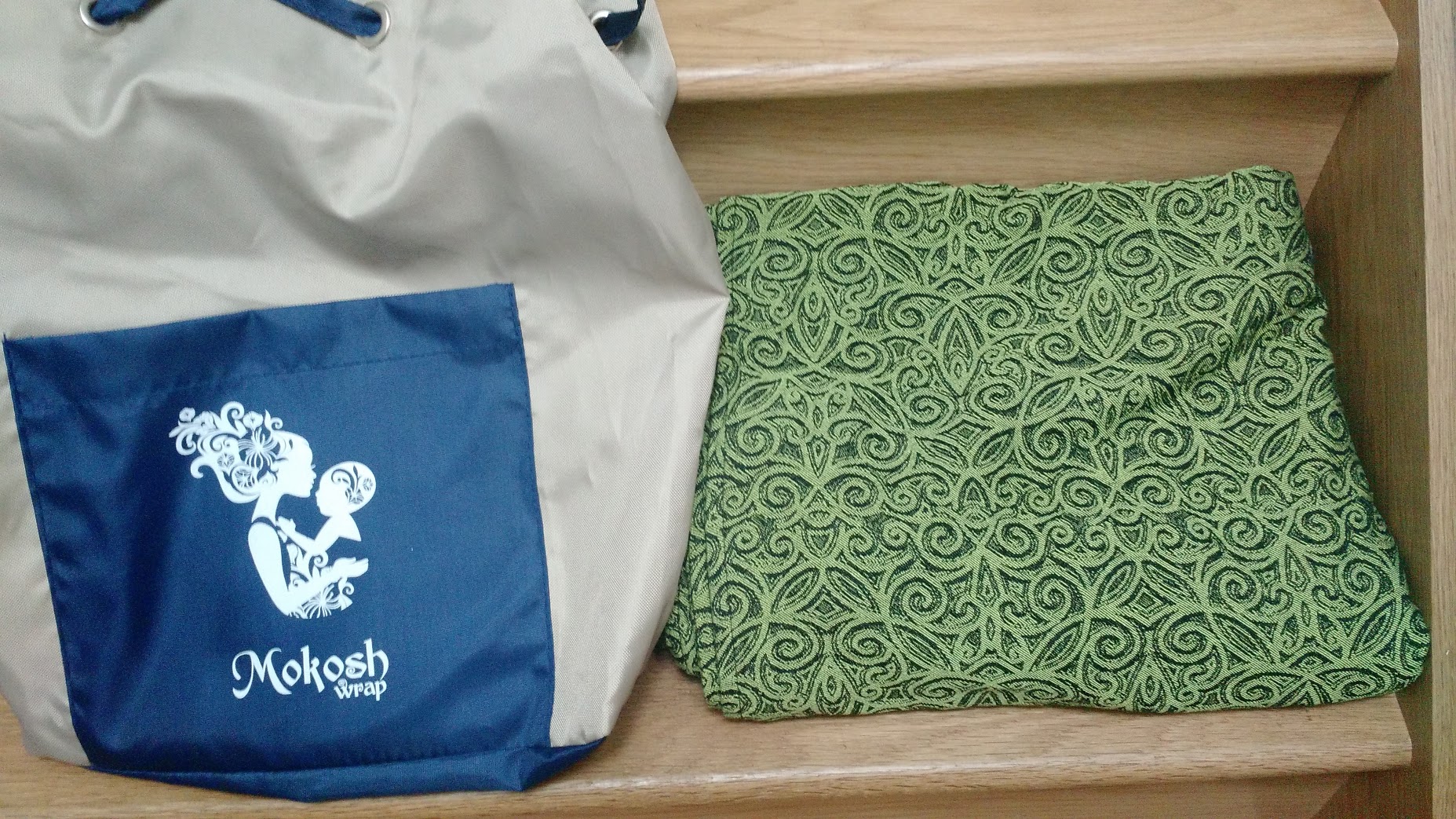 This is a quick review of Eywa as unfortunately Reu and I weren't very well while Eywa was here, so we didn't get as much chance to try it out as we would have liked.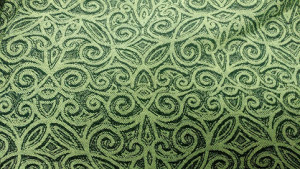 The Eywa design is beautiful (and comes in other colours if green isn't your taste). As anyone who has seen my personal stash will know, blues and greens are very much my favourite colours, so I was really pleased to open the Mokosh travelling wrap bag (very spacious drawstring bag with the lovely Mokosh-wrap logo on), and find this green beauty (along with the vibrant Sirin). The design has a lovely grippy embossed feel to it and the silk makes it shimmer in the light.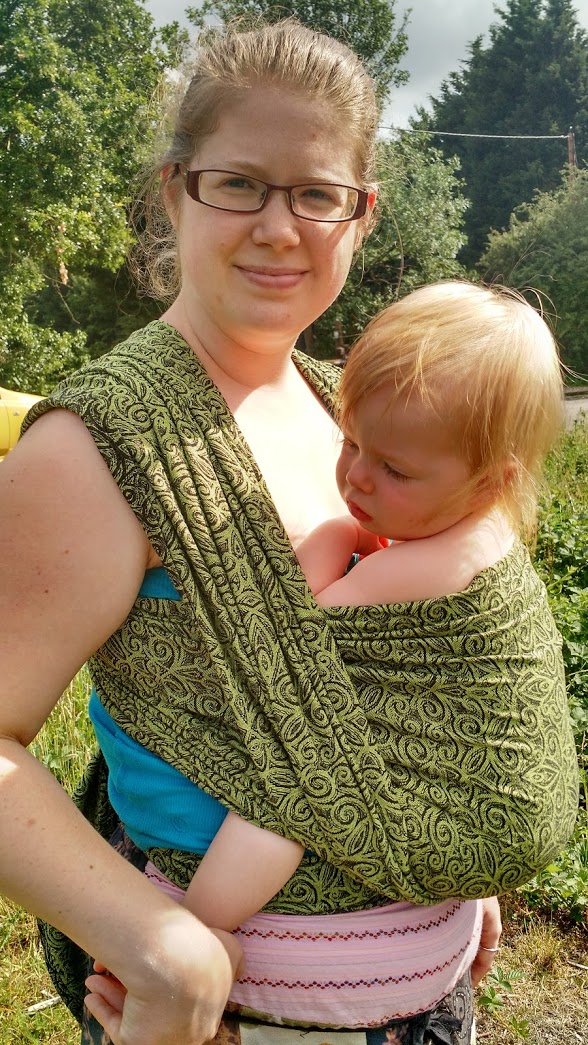 As with the other Mokosh-wrap I tried, Eywa has quite a tight weave with minimal stretch, but feels very strong in exchange. It's also not as soft as other wraps I've tried but I expect it will soften with further use.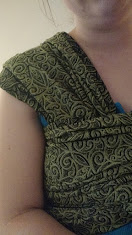 Reu (17 months) and I used Eywa for a front wrap cross carry and went for a walk together. The wrap was really easy to use, the passes spread well and stayed exactly where they were put and I found it very supportive. The green almost sparkles in the sun, it really is very beautiful. I also had a go with a back carry using our demo doll, as Reu was quite hot and bothered. I tried a double hammock with freshwater finish, which was very comfortable. I found Eywa easy to use and make the passes with, and they stayed in place well.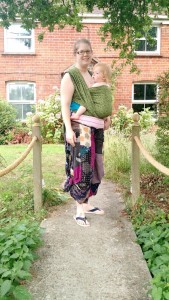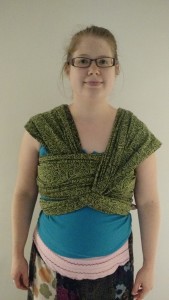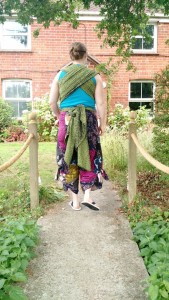 Overall, it was a pleasure to have Eywa here and I enjoyed carrying Reu with this wrap. What this wrap lacks in softness, it more than makes up for with strength and beauty, and I was pleased with how well it held the carries I tried.