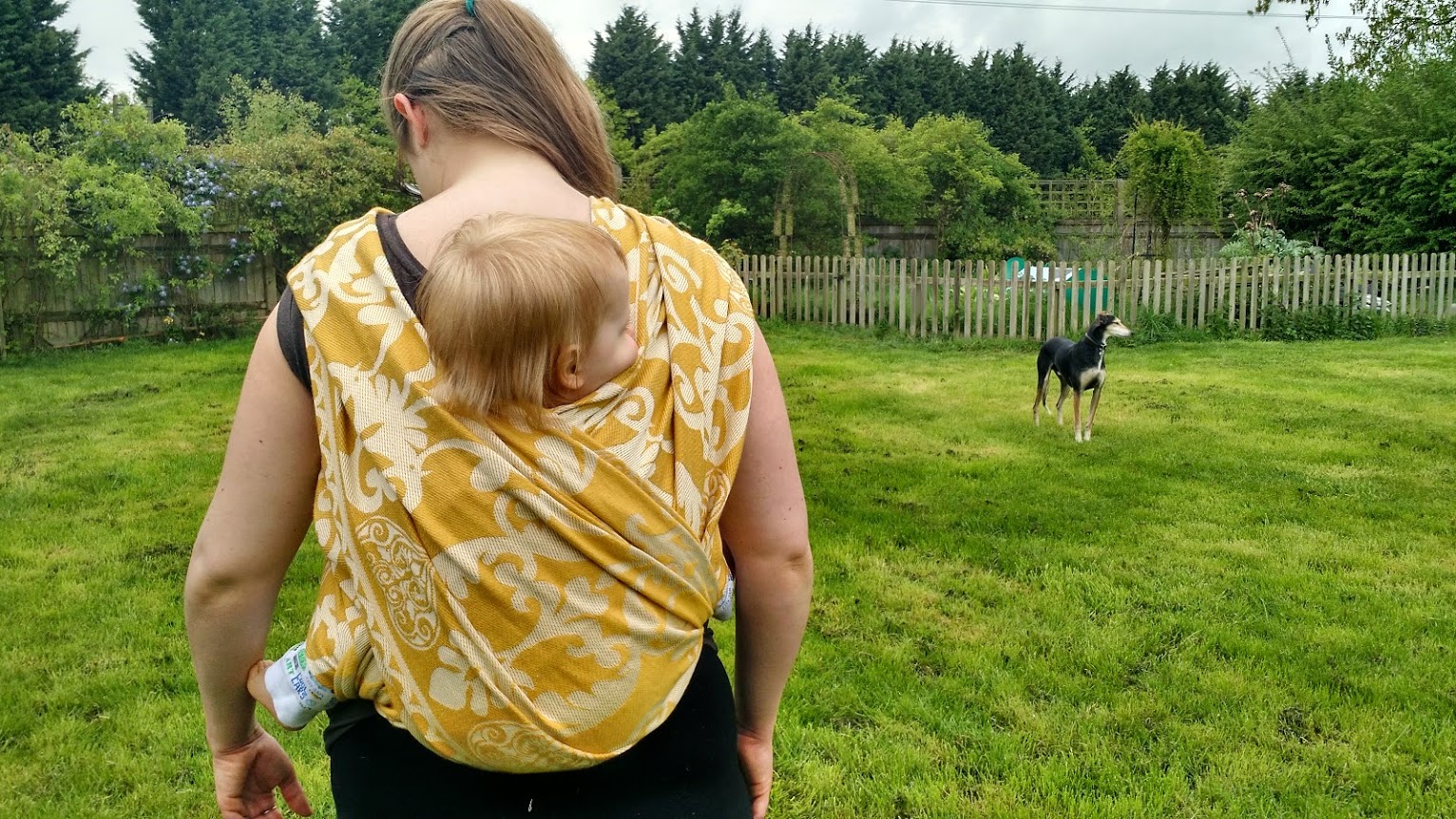 Manufacturer – Joy and Joe
Design – Fountains of love
Colour – Mustard yellow
Blend – 100% cotton
Width of wrap – 70cm
Size tested – XXL (7)
Retail price of tested design and size – £275
Provided to me by – Joy and Joe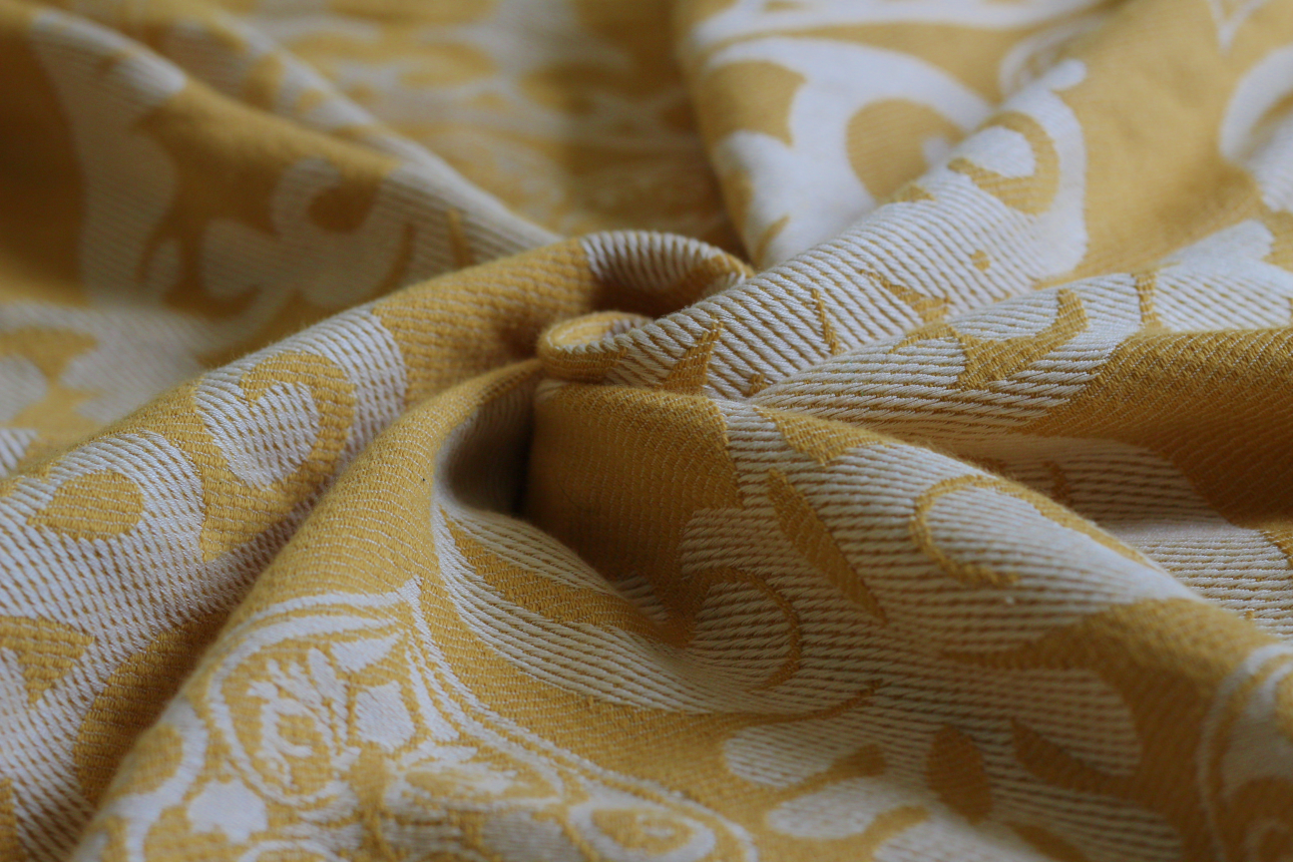 Initial thoughts on design, colour and feel
This wrap has a very classic design that would suit anyone, and it also comes in black and pink colourways for those with different colour tastes but I really like the yellow. The colour seems to shimmer in the light and the wrap is nice and wide (I measured it at 70cm). Despite not having been travelling for very long before arriving with me it was already beautifully soft and flexible. Joy and Joe say they have been working on an innovative new weave that will not need any breaking in, and judging by this wrap, they've cracked it!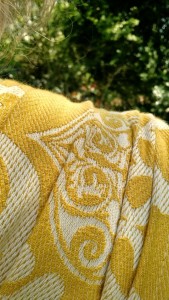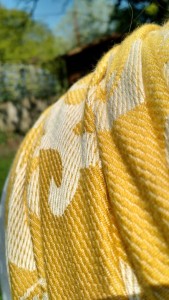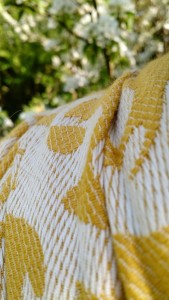 Front carry thoughts
I used Fountains of Love for a front wrap cross carry with spread passes. I found it really easy to use and tighten, there was no stiffness at all and the wrap was lovely and floppy to manipulate. There was enough stretch to the wrap to make it easy to work with, while still being strong and supportive. I used it with my toddler Reu, who is 15 months old and about 19lbs and it didn't slip or pull at all, but it's so soft it would also be lovely for a newborn.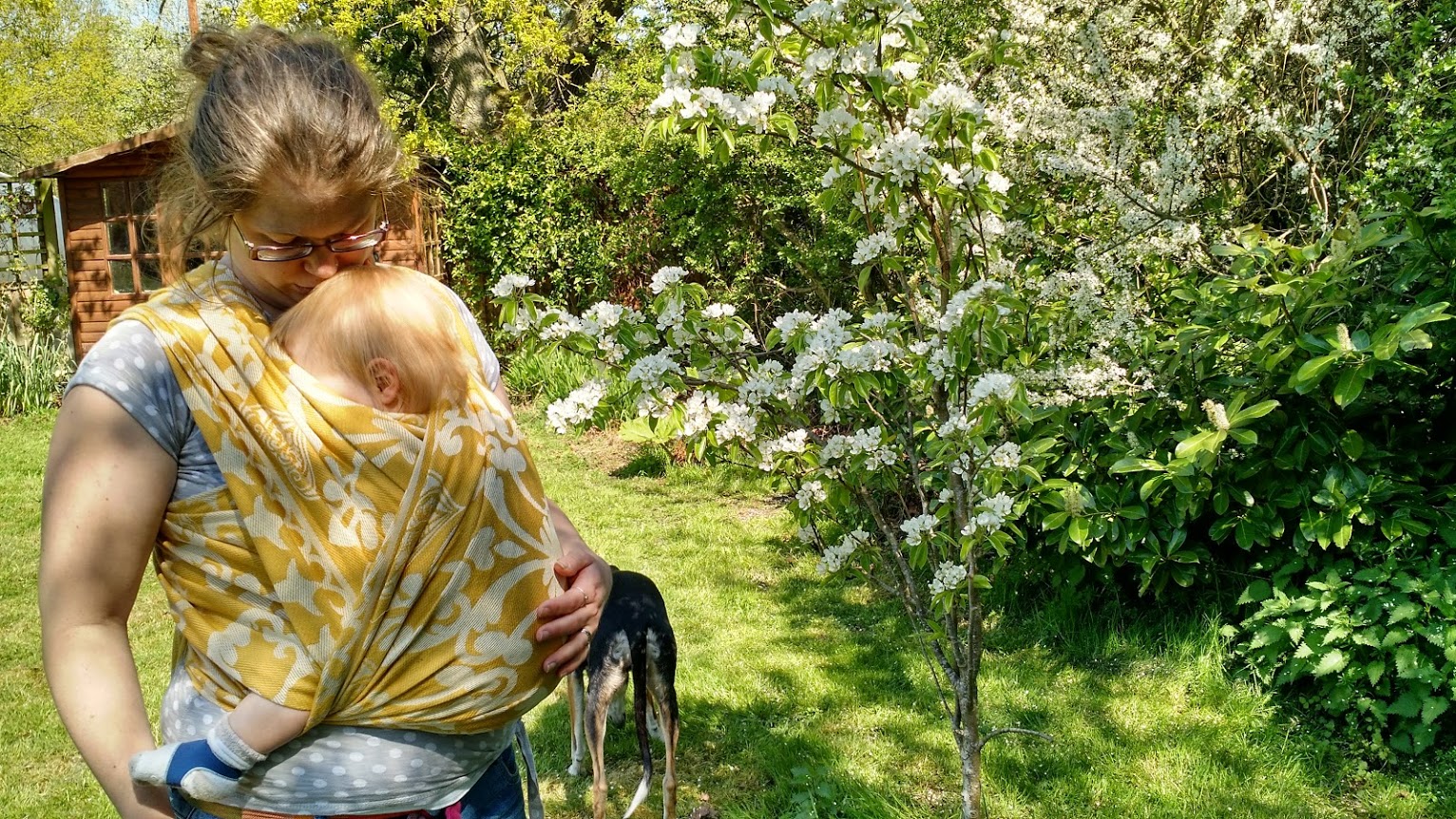 Back carry thoughts
I tried three different back carries with Fountains of Love, and as the tester was a size XXL (a 7), I got the opportunity to practice some fancy finishes. I did a ruck finished knotless tibetan, a double hammock with saltwater finish, and a back wrap cross carry with chest belt.
I found the wrap really easy to use for all these carries and totally supportive. I bunched the ruck straps and was really impressed that they didn't dig at all, as sometimes happens with other wraps (I sandwich the straps to solve this when necessary). The double hammock was so comfortable Reu felt almost weightless! I sometimes struggle to open passes behind me but the width of this wrap made that much easier, and the passes were easy to make. This was my first attempt at a back wrap cross carry and I found it nice and easy to do. It was very easy to make the passes and tighten the wrap, and as before, I found the wrap comfortable and supportive.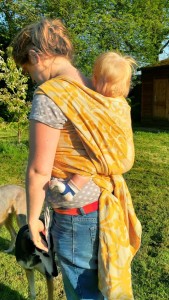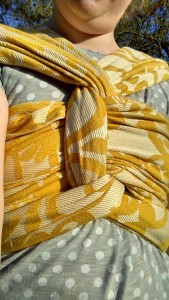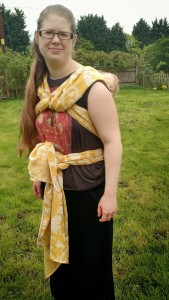 Knotless finish thoughts
I tried Fountains of Love with a ruck finished knotless tibetan, and due to the texture of the weave it held the knotless finish really well, with no slipping at all. I hope you can see from the pictures that the pattern is almost embossed. I find that sometimes when a wrap has a lot of texture to it, while this can make a knotless finish nice and secure, it can also make the passes harder to make and tighten due to the level of friction, but I didn't find that at all with this wrap as passes were easy to make.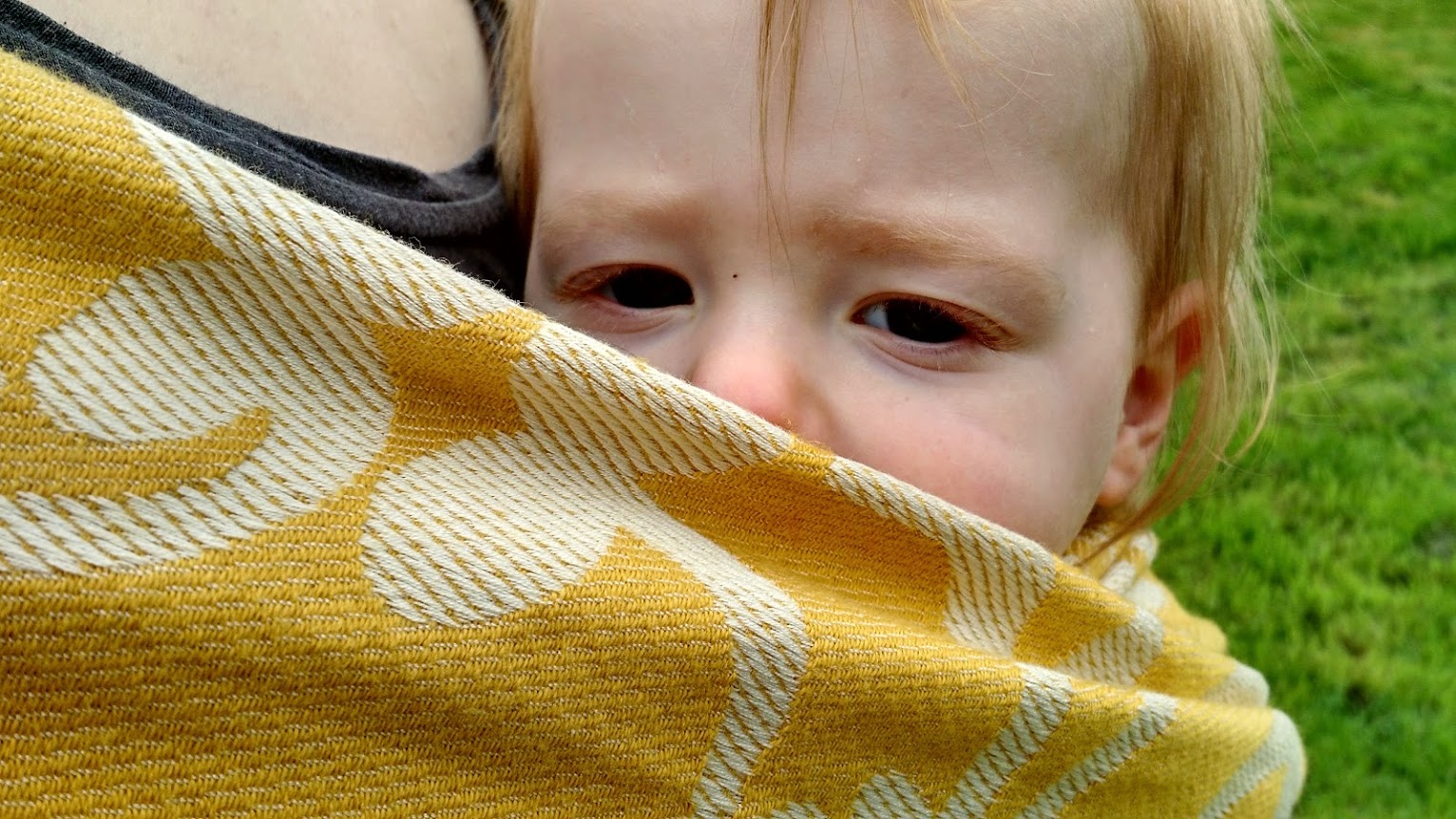 Overall thoughts
Fountains of Love is a stunning wrap, both in design and ease of use. It's so soft, it would be lovely to wrap a newborn in, but I also found it lovely and supportive for my bouncy toddler. Joy and Joe really do seem to have done what they have said with the new weave, it didn't feel like it needed any breaking in at all. I have bought a new wrap from them in the past (Luceo non Uro), and while it wasn't at all stiff it's certainly softened with use, but is still no where near Fountain of Loves texture and ease of use. This wrap also got Ben's vote and he loved the colour, design and texture of the wrap, and kept asking if we could get one (let's see when they are released!). Overall, we all loved having Fountains of Love to stay, and were sad to see it go.